Planting Roots
What's on our radar.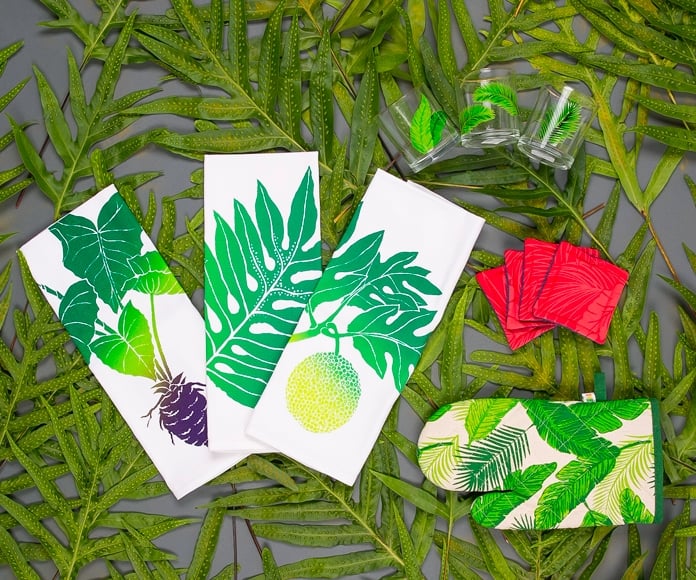 Modern tropical leaf patterns have planted roots on home décor, and we're digging this style, indoor and out.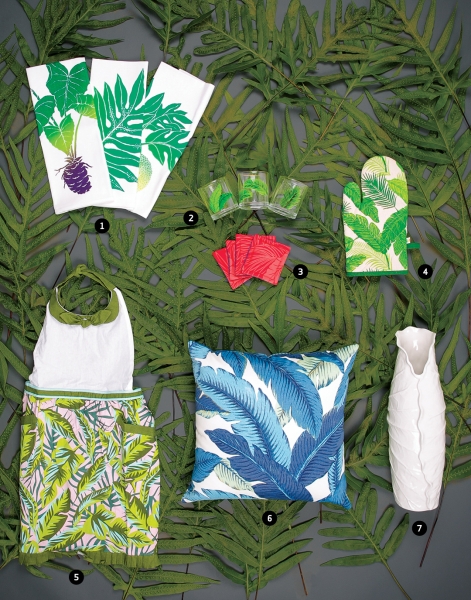 1. Taro, Lauae Fern and Ulu Kitchen Towels, designed and hand-screened in Hawaii by Janet Holaday, $15 each, from Na Mea.
2. Assorted leaf glasses with gold rim, $10 each, from SoHa Living.
3. Fabric coasters handmade in Hawaii by Ramona Cieri, $10 for set of four, from Sugarcane.
4. Palm Oven Mitt and Kitchen Towel Set (not shown), $18, from The Refinery.
5. Banana Leaf Apron, $37, from SoHa Living.
6. Banana Leaf Indoor/Outdoor 20-in.-by-20-in. Pillow Cover, $40, hand-made in Hawaii by Pieces of Me, from Sugarcane.
7. Porcelain Vase, small size shown, $69, from Ashley HomeStore.