Plus Interiors Shines the Light Within
This company takes style cues from across the globe and brings them to its Hawaii showrooms.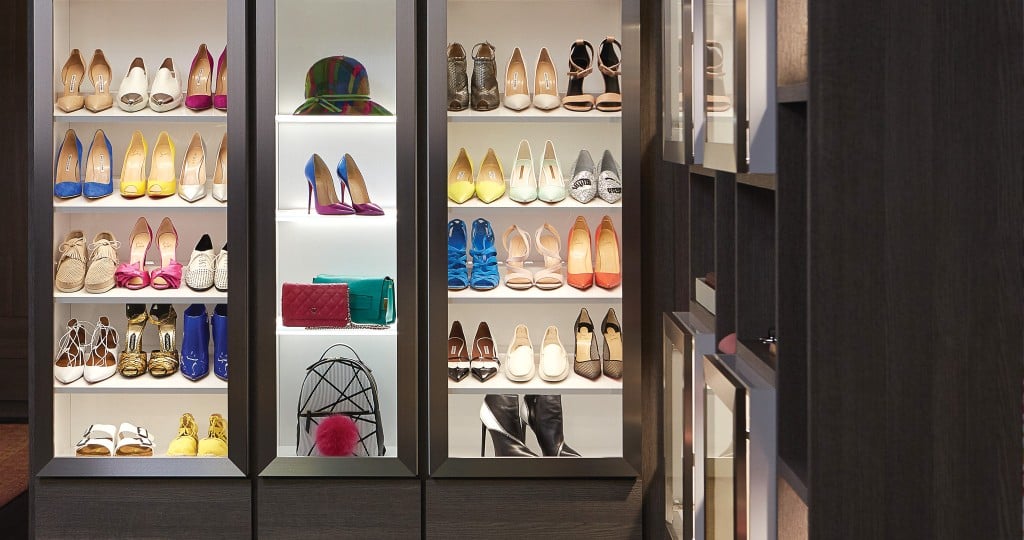 We're shining a light on top local designers, innovative storage solutions, European imports and more. In this special section, Style Spotlight, which appeared in the September 2018 print issue of Hawaii Home + Remodeling, we highlight the latest style trends brought to you by professionals changing the game in Hawaii.
Behind the scenes, Plus Interiors is taking style cues from across the globe and bringing an ultramodern lighting selection to its Hawaii showrooms. Clients will have access to KU-A's complete line of LED lights for kitchens and closets as well as a diverse selection of motion sensors and remote lighting for closets and drawers.
"We went to Interzum, Europe's largest machinery and interior show, and they put LED lights on everything," says Kent Untermann, owner of Plus Interiors. What is Untermann's key takeaway from the show? "Homeowners should reserve at least 10 percent of any home improvement budget for lighting. For something so small, proper lighting makes a room look twice as nice.
Due to the rising popularity of the modern furnishings and design, Plus Interiors is partnering with top Italian brands to bring Stosa kitchens and Cleaf cabinet finishes to Hawaii. Says Untermann, "We will have a brand new showroom by the end of the year!"
Plus Interiors
Kahala Mall, Oahu
The Crossroads in Kona, Big Island
808-739-7300
plusinteriors.com