Plus Interiors Transforms Underutilized Spaces
They're specialists in simultaneously incorporating function and design.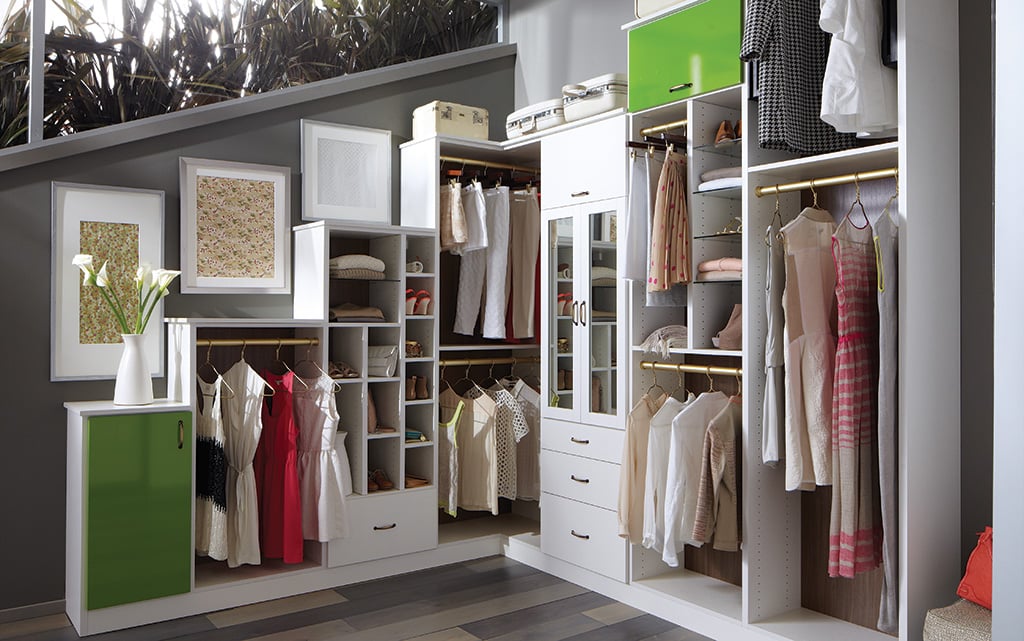 Tight corners, bare walls and odd-shaped crevices — every home has them, but not every homeowner knows what to do with them. The team at Plus Interiors and California Closets are skilled at making use of these so-called "stolen spaces" by installing free-standing or wall-mounted closet systems that create beautiful and functional storage where none previously existed.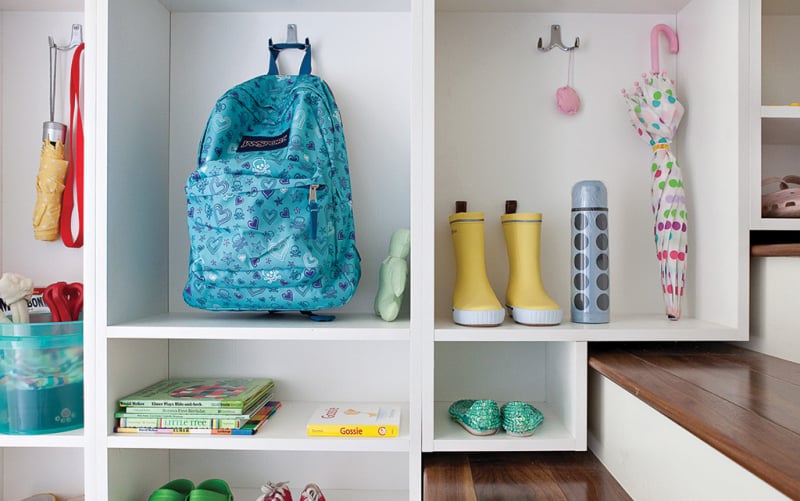 California Closets designer Lylah Reid-Akana enjoys using unusual spaces to their fullest by installing customized cabinetry. "We can build a storage solution for almost any space in the home," explains designer Roland Gabriel. "There is a lot of unused or underutilized space of the home that can always be maximized. Whether it's building storage or shelves where there is none or making the space that is already there more functional, building a wardrobe creates newfound storage in a room."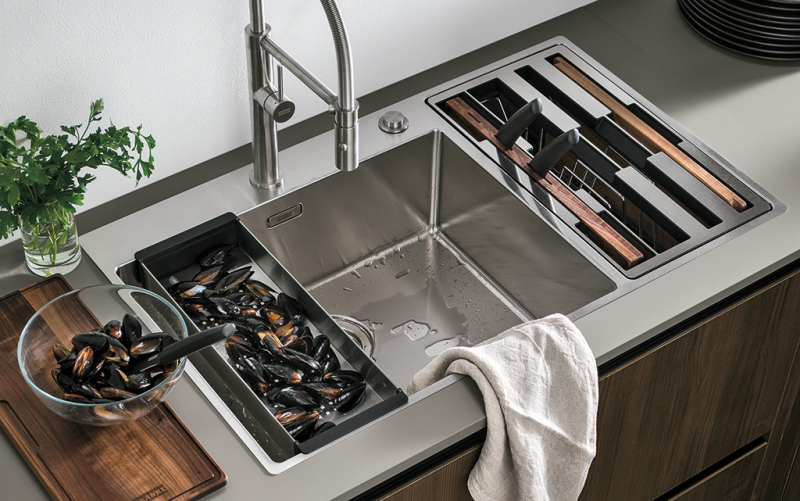 When it comes to other rooms, such as the kitchen and bath, Plus Interiors has homeowners covered there, too. Its Stosa line includes a plethora of made-in-Italy accessories, with utility and function built into every sleek, minimalist piece. Available in a variety of designs, colors and textures, Stosa shelves and drawers balance tradition and modernity.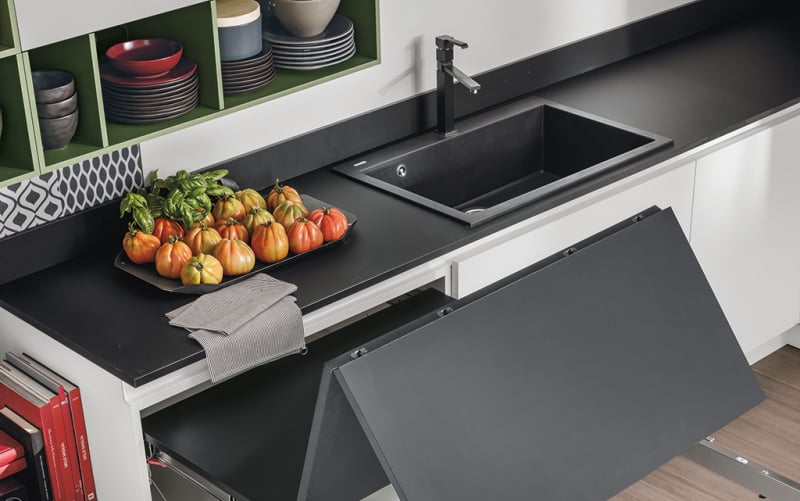 "My favorite Stosa accessory is the new dish rack with a removable drip tray," says Plus Interiors kitchen and bath designer Corrine Tadaki Davis. "It's stored in the cabinet above the sink. Keeping this accessory in a cabinet allows for valuable workspace, as it eliminates the bulky dish rack that's usually stored on the countertop. I've been looking to offer this item since the last time I visited Italy and got to use one myself!"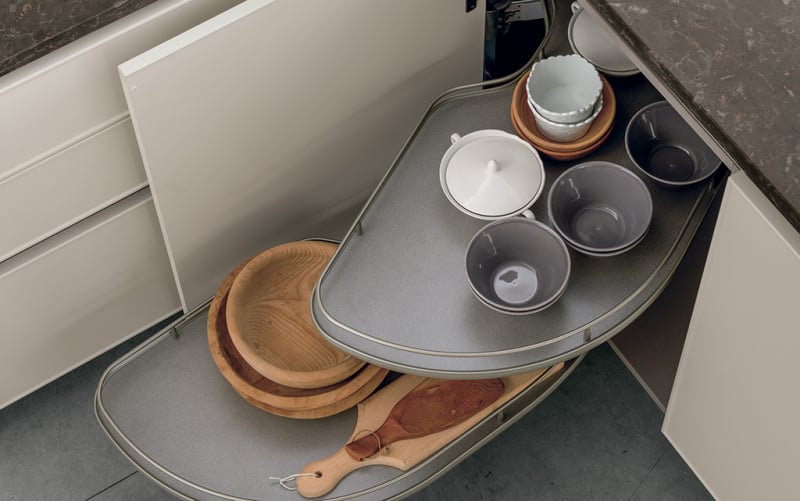 From smaller sink accessories to tall base units with hideaway pocket doors, Stosa keeps kitchens looking polished. Every customized space changes to meet the requirements of the user and reveals its hidden treasures, full of functions that become visible with a few simple movements.
Plus Interiors and California Closets
4211 Waialae Ave., #1080
Kahala Mall
Honolulu, Oahu
739-7300
75-1006 Henry St.
The Crossroads in Kona
Kailua-Kona, Big Island
808-327-3810
www.plusinteriors.com