Popping Off: How to properly get rid of popcorn ceilings
Expert tips on how to dispose of this common condo and apartment eyesore.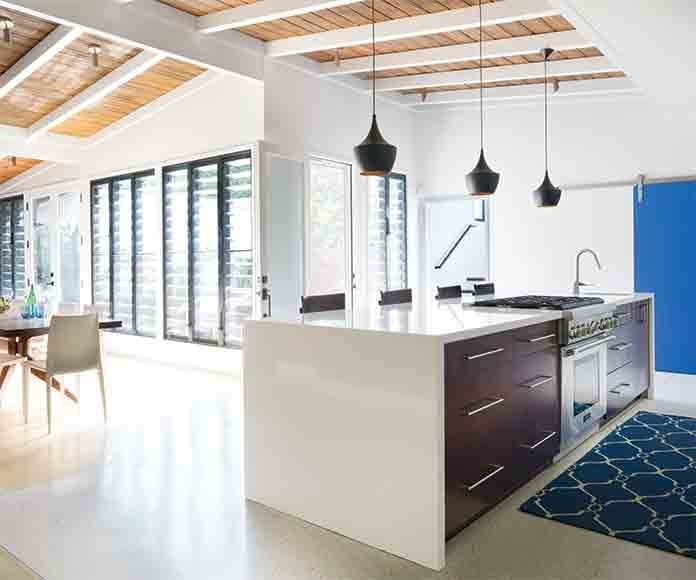 Dated looking. Dust collecting. Dangerous? No, it's not your cousin's old Harley in the garage. It's the dreaded popcorn ceiling! "Popcorn ceilings are common in apartments and condos as an aesthetic and acoustic solution," says Evan Fujimoto of Graham Builders.
You've seen it everywhere and you probably hate it— but how can you get rid of this pervasive eyesore? "This typically involves first taking samples to a testing facility to determine whether or not asbestos is present," says Fujimoto. "Certified abatement companies will have trained personnel to plan, coordinate, execute, inspect, and dispose of popcorn ceiling materials."
"Popcorn ceilings are common in apartments and condos as an aesthetic and acoustic solution."
—Evan Fujimoto, Graham Builders
Disposal of your popcorn ceiling is not as simple as bagging it up and throwing it out. In fact, if there is a presence of asbestos in your ceiling, dumping it is illegal. Brenton Liu of Design Trends Construction explains why it's important to dispose of your popcorn ceiling responsibly. "It's the law. Proper disposal and removal is crucial to protect your ohana and others from the risk of asbestos exposure."
​Pop-Up Fact: Overexposure to asbestos can cause lung cancer, mesothelioma, and asbestosis.
Source: webmd.com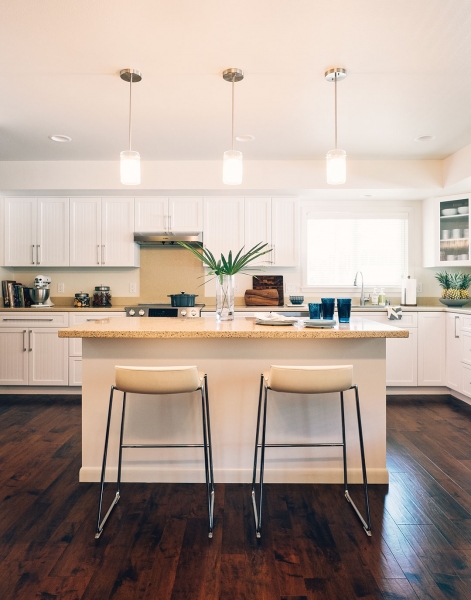 If your home was constructed before 1978 there is a chance your popcorn ceilings contain asbestos, in which case you would need to call a professional to remove the popcorn ceilings and replace them with something new. One solution is to use wood planks. "Wood planks are more expensive, but on the rise to add a nice, warm accent to ceiling areas," says Liu.
In some instances, the popcorn ceiling can be encapsulated with drywall, though Fujimoto says if done incorrectly the gypboard could sag over time. If you choose to use drywall instead, you can sand it for a smooth finish, or spray on joint compound to create a textured look.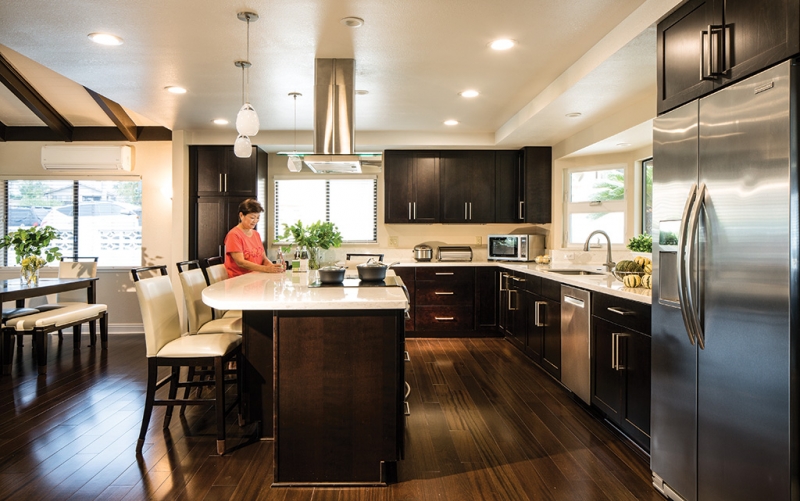 With all of the legal and health risks involved with asbestos, popcorn ceiling removal is best kept to the professionals.
Pop-Up Fact: The Clean Air Act of 1978 banned asbestos from spray-applied applications.
Source: epa.gov/asbestos