Pops of Pink
How to incorporate the trendy millennial color into your home.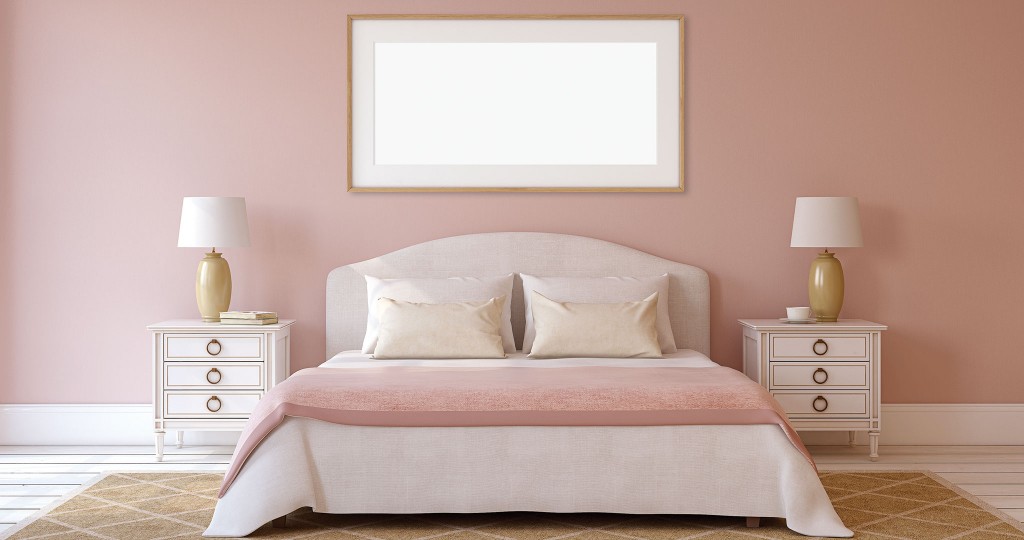 By now, you may have heard of the color millennial pink. Even if you haven't, you've seen it. This soft, pastel shade is everywhere -— fashion, desk supplies, stationery, appliances and product packages, to name a few. Just pay attention the next time you're out shopping. It can also be used as interior design inspiration.
"The millennial pink trend is exciting in a calming, gentle way," says Rick Lopes of INspiration Interiors. "The addition of millennial pink in an office, bedroom or entryway can subconsciously help create a stress-free, relaxing, welcoming environment."
It's also not a color just for females to indulge in. "I read somewhere that this dusty pink is reflective of how [Generation Y] is redefining gender norms — that it's no longer girly, and it's androgynous," says Eric Yamashita of City Mill.
Want to start incorporating this color into your home? Here are some tips to consider.
1. Mix It Up.
When it comes to furnishing a room in pink, play around with different hues and textures. "I enjoy incorporating subtle splashes of various shades of pink," says Lopes. "Utilizing a combination of fabric and leather throw pillows in a range of pink shades is a simple way of adding this refreshing color to your living space."
2. Balance It Out.
Select paint and other décor pieces that will complement the pink. "A matching shade of gray [paint] would be sharp," says Yamashita. "I've also seen fabulous Gucci millennial pink handbags with gold hardware, so you could probably scale that up. Gray walls, millennial-pink furniture and gold accent pieces in the right proportions," he says.
"I find that rich hardwood walnut coffee table or end table to be complementary and help balance such a soft color in the space," says Lopes.
3. Reverse It.
If you're considering a pink color for your walls instead of furniture, City Mill can take care of your needs. "We have everything you need to paint your walls pink, but it's always about the service," says Yamashita. "We can advise you on how to change your Goth-period black walls to Generation Y millennial pink walls."
As for furniture, Lopes says, "In a room with pink wall coverings or curtains, I enjoy the contrast of adding black glass occasional tables or accessories, natural stone top dining or occasional tables. Various metal finishes, such as bronze, pewter or chrome can also provide a complementary contrast to help balance with textiles within a space."