Popular Features of Hawaii Homes
7 qualities that people look for in island properties.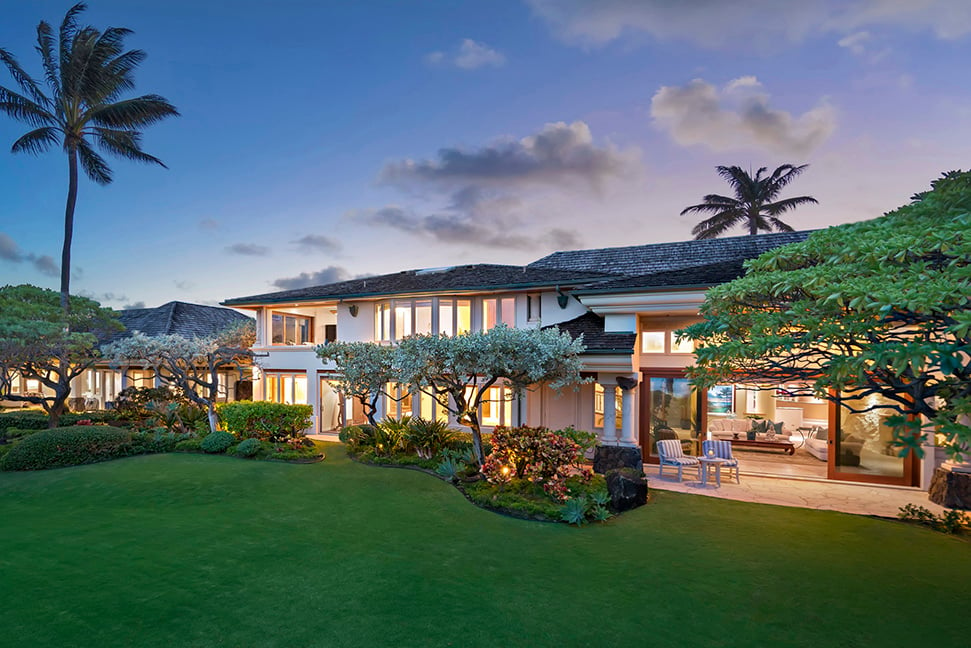 Dreaming up what you want in your Hawaii home is an exciting thing to do — maybe you want an open kitchen equipped with high-tech appliances or a large backyard decked out with a pool and spa. There's so much to consider before you can dive in. Luckily, a real estate agent from List Sotheby's International Realty can provide you with guidance in deciphering what's truly important to you and your family and what's available on the market. To help you brainstorm ideas, here are some of the most sought-after home features for today's buyers, according to professional real estate agents.
Open Floor Plan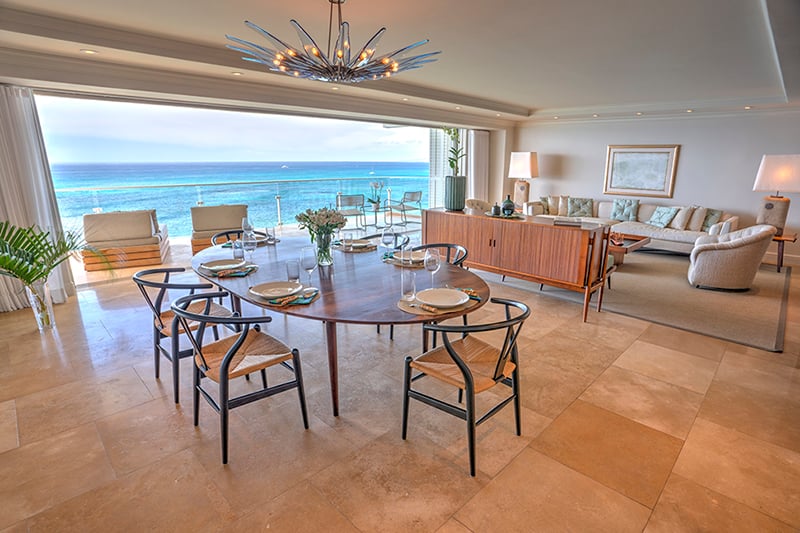 Homes with open floor plans are popular for many reasons, including bringing you and your family closer together. "The open floor plan lets families and friends participate in whatever may be going on no matter what you may be doing," shares Judy Whitfield, vice president, broker and Realtor for List Sotheby's International Realty. "You can watch kids while cooking or entertaining a group while dining."
Another plus of having open floor plans is that it allows smaller areas to feel much larger than they are. "No matter what you are doing, open floor plans make one feel like they have more room, which is important with the typical smaller homes and condominium living we have in Hawaii," adds Whitfield.
Inviting Kitchen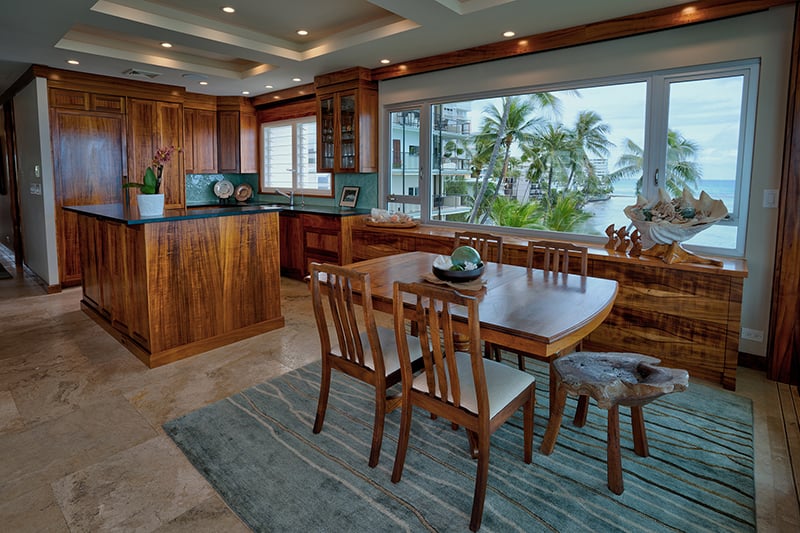 As the heart of the home, it's no surprise that people seek kitchens that are not only functional but also great for gatherings. "The kitchen is a place where people always seem to migrate to, so having an inviting kitchen to work in and comfortable enough to share with family and friends is essential," says Whitfield.
It's one of the most important spaces in a home, shares Brandon Kim, vice president, broker-in-charge and Realtor for List Sotheby's International Realty. He notes that many people gravitate toward stainless-steel appliances, granite or natural stone countertops and walk-in pantries in their kitchens — but above all, a large central island is a top feature. "It (all) goes along with the theme of having a large area," says Kim.
Indoor-Outdoor Living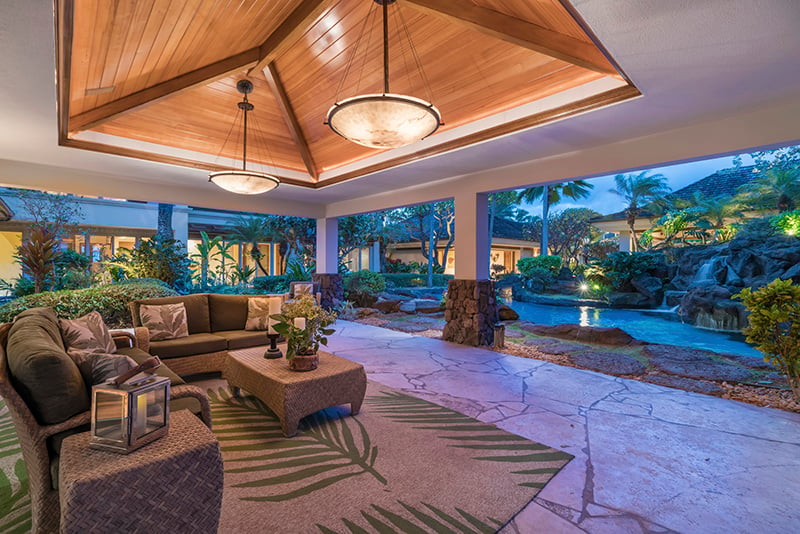 Indoor-outdoor living spaces are a must-have in Hawaii. "It is an island lifestyle," says Whitfield. "With the weather so nice in Hawaii, people can enjoy a larger living space in a smaller home by opening up to the outside." Outdoor spaces are extensions of the home — where you'll see more than just a pool in the backyard. There's back porches, decks, kitchens, sustainable gardens and living walls, adds Kim.
Sustainability
Nowadays, people are into health, wellness and sustainability, shares Kim, and those themes are in line with what they look for in their homes. Energy-efficient windows, sustainable features like garden walls and aquaponics are "popular items amongst buyers," he adds.
Functional Spaces
Multipurpose rooms are extremely helpful, especially at a time like now. "Having that extra space to work at home, use as a media room or offer to a guest is more important than ever since our lifestyle is changing with our environment," says Whitfield. Guest rooms that transform into home offices or exercise spaces and bedrooms that double as places to work or study are fairly common.
Smarter Homes
Having a smart home makes things a whole lot easier, allowing for full automation — think smart lightbulbs, high-tech appliances, security systems and much more. "You don't have to be home to operate everything from your home," says Kim. "People are looking for efficiency and ease of use to make their lives simpler."
Personal Paradise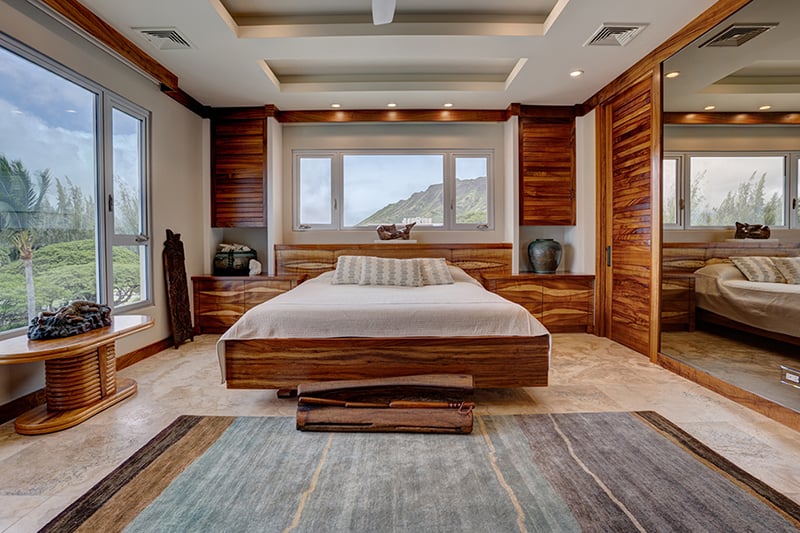 Having a place that's customized to your liking — from the features and character to the style and design — is what transforms a house into a home, so embrace the things you love through textures, colors and design choices to make it yours. "Think of your home as a piece of artwork that embraces who you are," says Whitfield.
If you're looking to purchase a piece of paradise, visit List Sotheby's International Realty on its website to find its list of real estate agents and properties.
Judy Whitfield, Realtor, Broker, VP, CRS, ABR, SRS, HI License RB-22294, 808-772-2024, jwhitfield@listsir.com Find her agent profile page here.
Brandon Kim, Realtor, Broker-In-Charge, VP, CRS, HI License RB-18878, 808-383-7603, bkim@listsir.com Find his agent profile here.