Presidential Living
Bring White House-inspired elements into your home.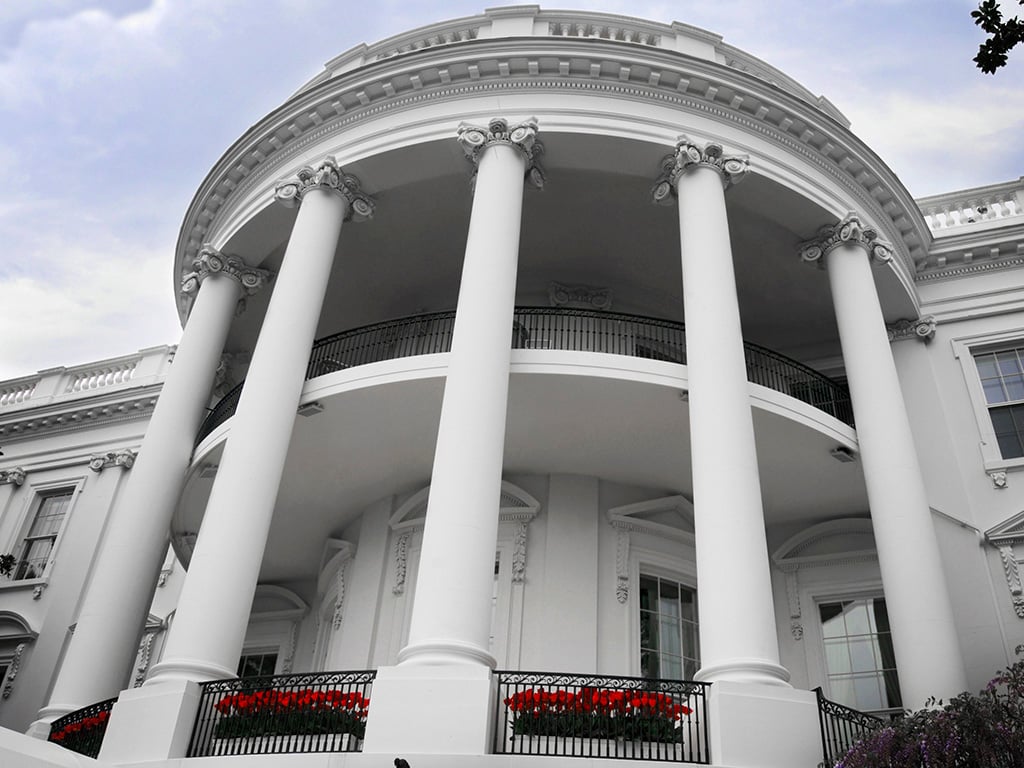 Curating interior design for the residence of our nation's chief executive is a big undertaking. Over the years, the White House's indoor and outdoor spaces have showcased the highest quality décor, furnishings, florals and accouterments.
The lofty accommodations at 1600 Pennsylvania Ave. in Washington, D.C., can inspire lots of ideas for your own home as well. On this Presidents Day, think about bringing dreamy touches of White House style to your abode. Here are some general themes to consider:
Elegance and Opulence
A look back at White House interiors of the past reveals an intriguing balance of classic luxury and contemporary sophistication. Carefully selected chandeliers, Tiffany lamps, ornate drapes, exotic rugs, Victorian-style candelabras and fine china are common elements perennially present in the presidential residence. Find such items on a budget at local vintage shops or search for comparable luxe-looking replicas at home décor stores.
Luxurious Bedrooms
When it comes to comfort and amenities, White House bedrooms and guest rooms are impressive. Think high-thread count sheets, embroidered pillow shams, plush duvets and designer quilts and comforters. White House bedrooms in the past often featured ornate touches like bedposts, canopies and commissioned or collectible art in elaborate frames (Pictures Plus is a great local option for professional framing). Add personal touches of fresh flowers and erudite books for the ultimate sense of presidential respite.
Home Office
For Oval Office aesthetics in your home workspace, invest in a striking oversized wooden desk and sleek leather office chair. Bookshelves in complementary woods and varnishes are a must for displaying framed awards, family photos and indoor plants that add color to the room. Complete your presidential office setup with mementos from your travels, and of course have fine stationery and writing instruments always ready at your desk.
Gardens
Impeccable detail extends beyond the White House walls and into its famously well-manicured gardens. Study the landscaping at the White House Rose Garden for decorative floral ideas, and read more about the White House Kitchen Garden that provides fresh seasonal vegetables for daily meals and sustainable sourcing.