Pull Together
Add the perfect accent to your kitchen or bath.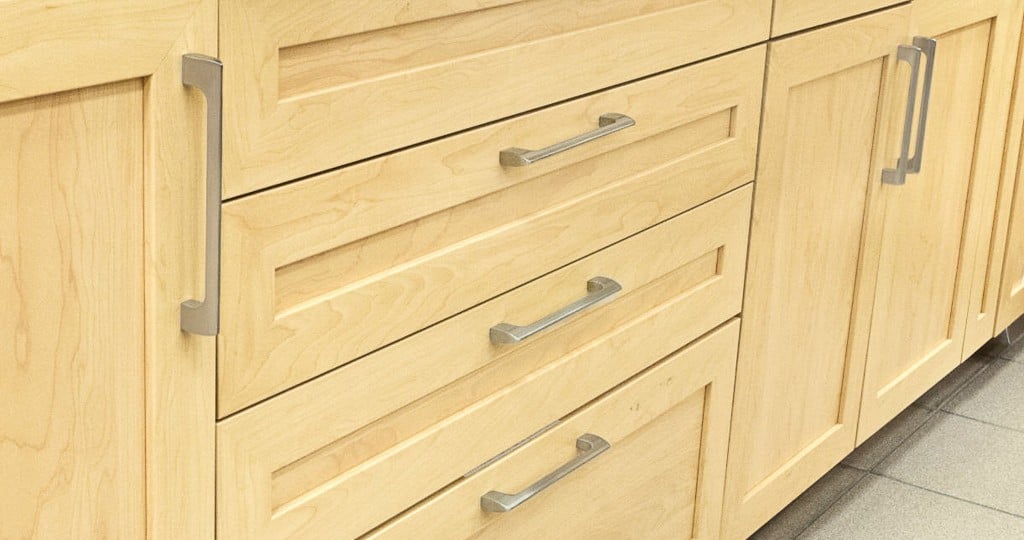 With intricate details, distinctive finishes and original designs, contemporary cabinet handles can add just the right touch to your kitchen. "It's like jewelry that accessorizes your outfit," says Shelley Tanner of John Cook Kitchens. "Some people like a simple look that is more understated and some people like to jazz it up. Placement, size and style affects the look and is a personal choice."
Roseann Freitas of Archipelago Hawaii says handles are functional pieces that can be aesthetically pleasing as well. "They complement the design theme that is being pulled throughout the kitchen," Freitas says. "From a simple, elegant pull to a more statement piece."
"Creatively placed and correctly sized, they enhance the kitchen like decorative accessories on a basic dress."

— Glenda Anderson, Details International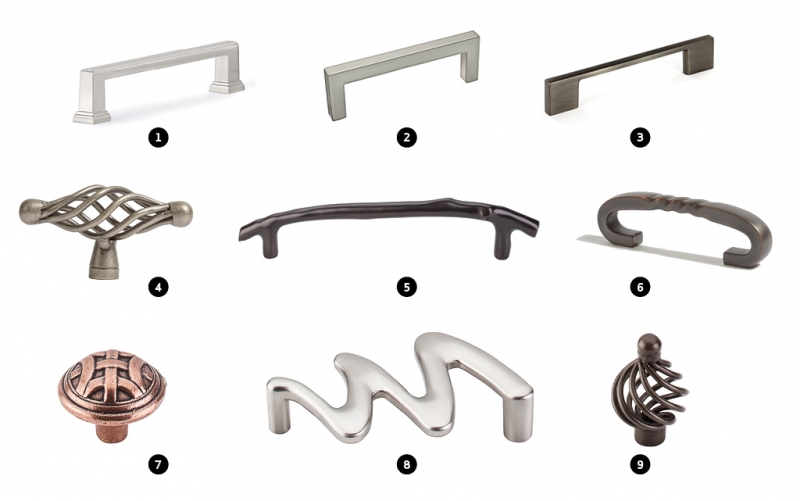 1. Its simple rectangular design is enhanced with ornamental detailing on the square base, $8, John Cook Kitchens.
2. Gives a distinguished look to any interior décor and enhances the style of your cabinets, $12, John Cook Kitchens.
3. Contemporary metal pull, $5, John Cook Kitchens.
4. Amerock Knob Village Classics, $5, Hardware Hawaii.
5. Top Knobs Aspen Twig Pull, $59, Details International.
6. Amerock 128mm Pull Inspirations, $6, Hardware Hawaii.
7. Top Knobs Celtic Large Knob, $12, Details International.
8. Top Knobs Squiggly Pull, $12, Details International.
9. Top Knobs Flower Twist Knob, $10,  Details International.
QUICK TIP
Replacing cabinet hardware (handles, pulls, knobs, etc.) is one of the easiest ways to inject new life into your tired kitchen.
Did You Know? 
Traditionally, knobs are used on cabinets and pulls on drawers.