Radar: The Flow Down on Kitchen Faucets
Don't take your faucet for granted; it's an essential part of your kitchen style.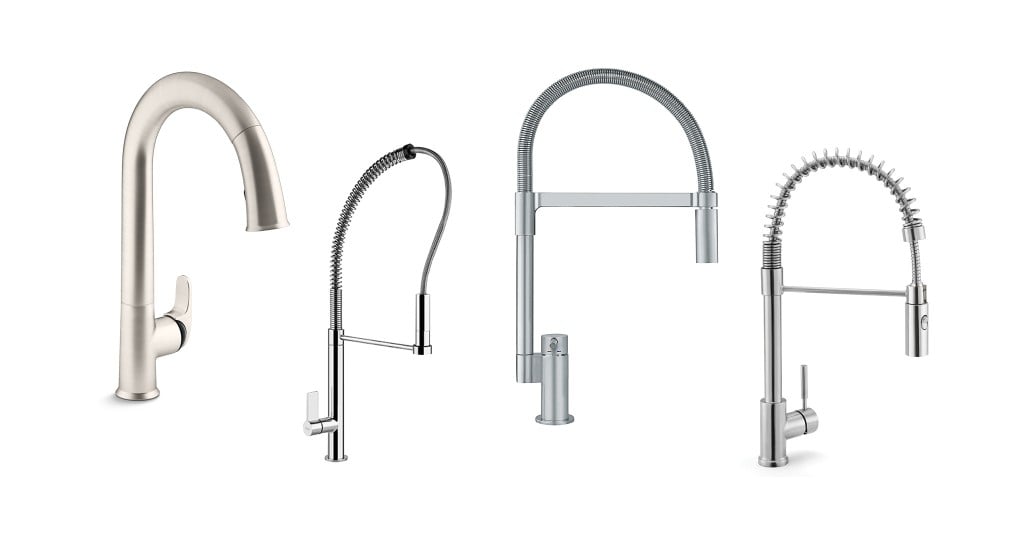 A faucet is just one of many essential elements that take a kitchen from good to great. From professional-style fixtures to high-tech faucets, check out some of the options that have captured our attention, available through kitchen designers at a variety of showrooms.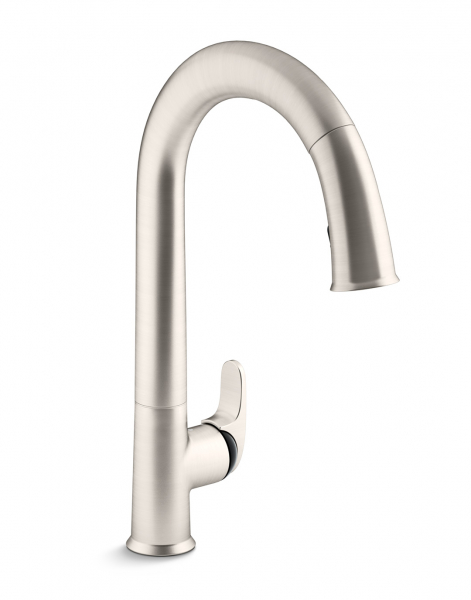 Sensate Touchless Faucet by Kohler
This kitchen faucet can be turned on and off with a wave of your hands, or any common kitchen object – like a utensil or plate! Fewer surfaces to touch ultimately means a more hygienic environment and better focus on the tasks at hand.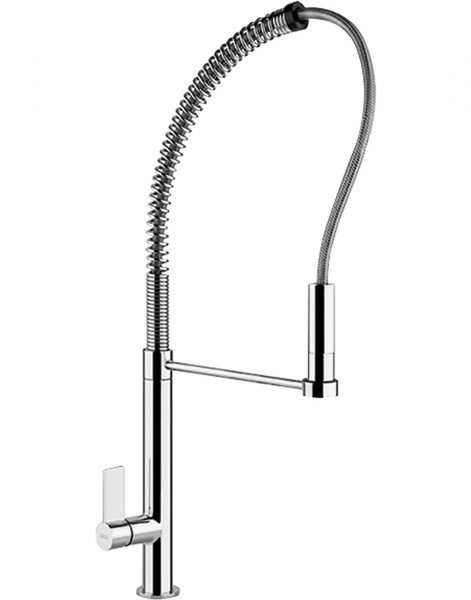 MasterChef Faucet by Franke
This kitchen faucet features a beautiful restaurant-style hose that can be pulled out to reach beyond the sink, filling pots or rinsing dishes as needed. The dual-function faucet head toggles between full- and needle-spray with ease, ensuring maximum functionality.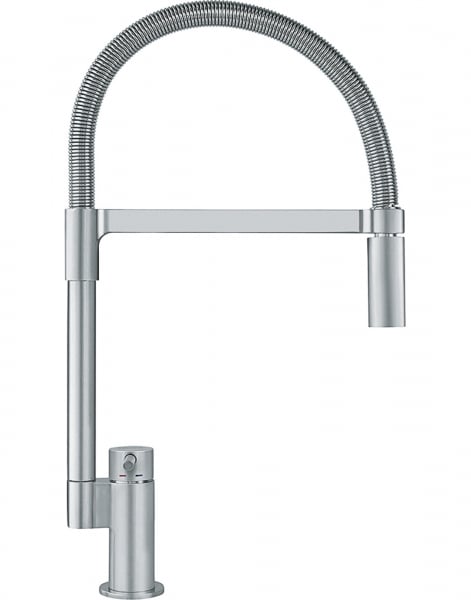 Manhattan Faucet by Franke
Finished in a silky, satin nickel shine, the Manhattan faucet makes an excellent addition to any kitchen. And while it's nice to look at, it's even nicer to use. Made of solid brass, this faucet is a workhorse in the kitchen, tackling every task with ease.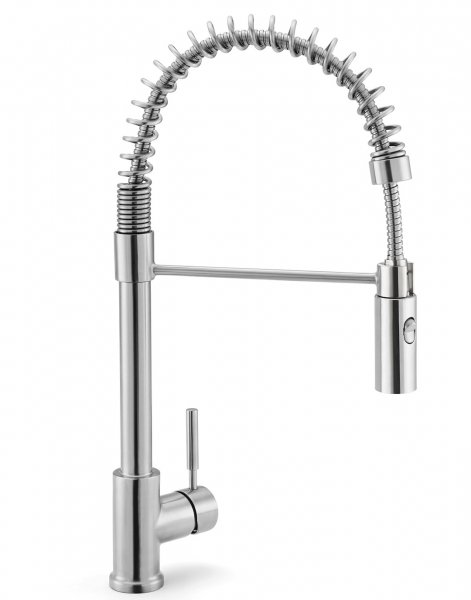 Lux Side Lever Stainless Steel Pro by ROHL
Thanks to its stainless-steel construction and braided nylon hose, this kitchen faucet is as dependable as it is elegant. A lock-in spray mode allows you to rinse dishes or wash produce, uninterrupted and without having to toggle functions.