Radar: Tile To Make You Feel Like You're At the Beach
A look at a few beach-house inspired shower tile choices.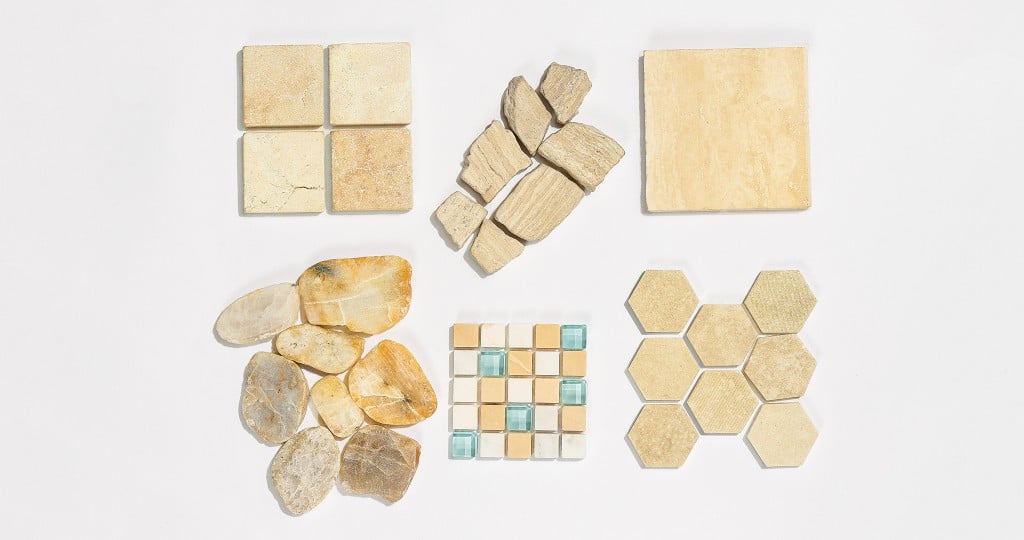 The shower floor tiles you select will play a major role in the look, feel and functionality of your shower. With a plethora of shapes, colors and materials to choose from, the task can be overwhelming. Here are a few earth-toned tiles that will make your shower floor look like a sandy shore.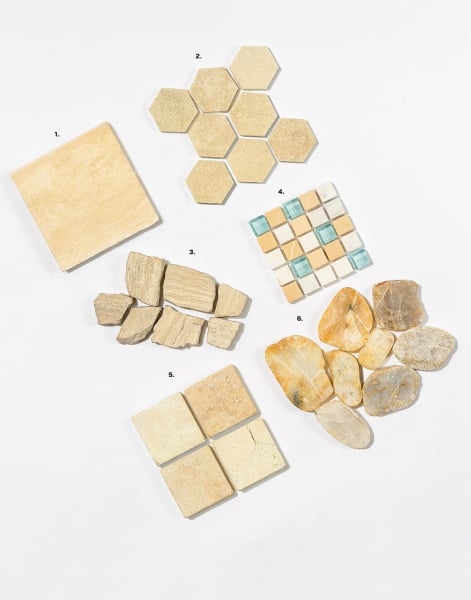 1. Ivory Crema, Travertine, available through Selective Stone. 2. Antique Beige Vintage Hex, Glass Composite, 3. Chenille White, Limestone, 4. Stone Radiance Whisper Blend, Glass and Marble, 5. Crema Marfil, Tumbled Marble, 6. Creamy Sand Stone Decorative Accents, River Pebbles, available through Daltile.