Real vs. Artificial Christmas Trees: How to Choose the One that's Right for You
'Tis the season to get a tree for your home – but what kind?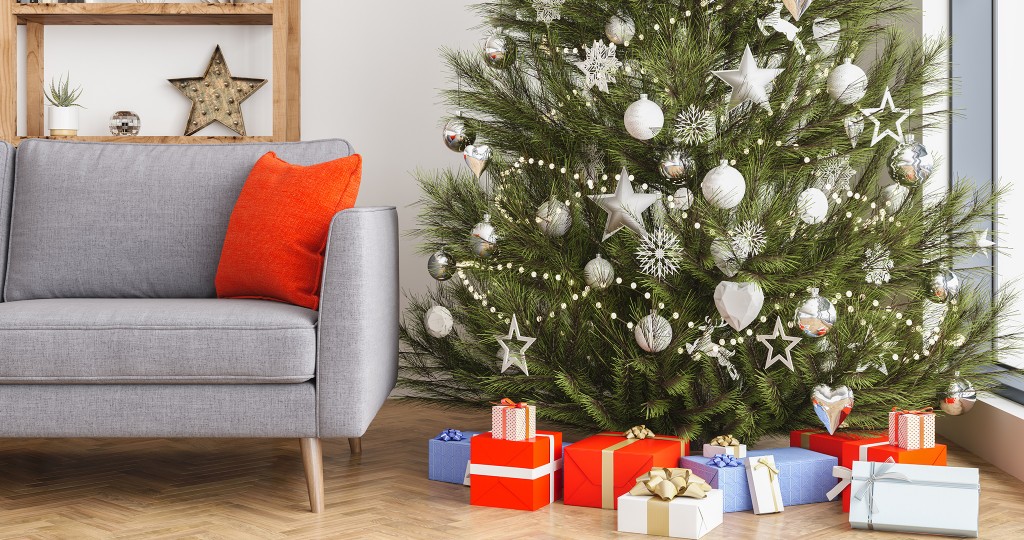 Nothing makes your home feel cheery like a decorated tree during the holiday season, but then comes the big question: Real or fake? It can all depend on your preference, the amount of space you have, whether anyone in the family has allergies, or how much mess you're prepared to clean up. Here are a few pros and cons to help you choose if you're on the fence.
Real trees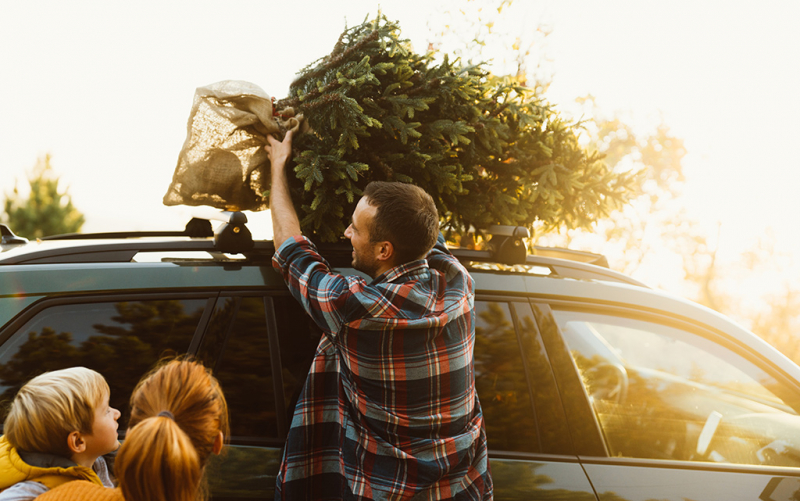 Pros:
The scent. While there are candles and scent canisters that strive to replicate the smell of a conifer, there's no replacement for the real thing.
The experience of visiting a local farm to choose and cut a real tree can be a great family bonding time.
They're more easily recycled than artificial trees. Real trees are biodegradable and can be repurposed for mulch, as opposed to a plastic and steel tree.
It supports the local economy. Visiting a locally owned and operated Christmas tree farm or nursery puts money back into your community.
Cons:
It's messy. Real trees can bring insects and dirt into your home. A real tree drops needles on the floor, necessitating a floor mat. It must also be watered continuously, often resulting in spills.
It's expensive. Prepare to spend $20-$70 on a real tree once a year.
Some people are allergic. Real trees can carry dust and microscopic mold spores that trigger an allergic reaction. It's recommended to spray your tree down with a garden hose before bringing it into your home. If anyone in your family has a tree sap allergy, it's probably best to get an artificial tree instead.
Artificial trees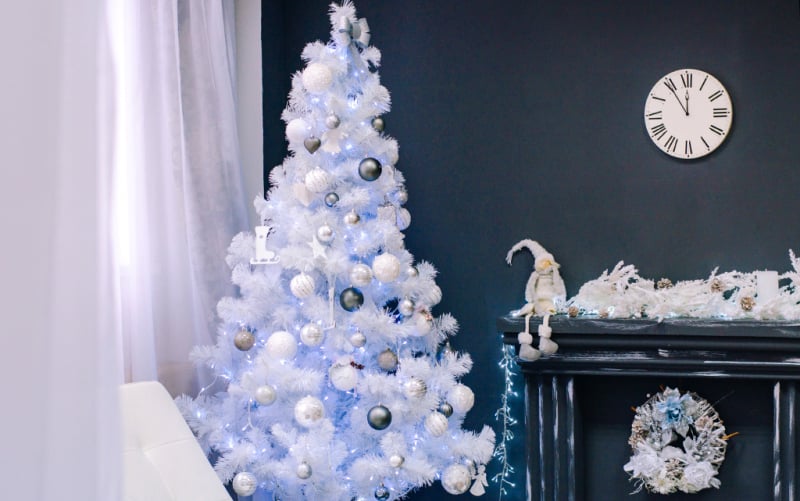 Pros:
You can reuse an artificial tree year after year. This can save a lot of money.
They're convenient. You can store an artificial tree under the stairs, in the attic or the back of your closet, and dig it out when the holidays approach. It's always in perfect shape and doesn't need watering or trimming.
They're cleaner. No messy needles all over the floor, and no need to put down a tree mat to keep your floor clean.
They come in all shapes, sizes and colors. Want a metallic blue tree, or one frosted with fake snow? You can buy pretty much anything you want with an artificial tree. No matter how small the space you have, you can get an artificial tree to fit it. Plus, if you've misjudged the size of your home, you can (usually) return it to the store and buy another one.
Most artificial trees are treated to be fire-resistant. This makes it potentially safer to string lights on, which can bring peace of mind, especially if you've dealt with holiday fire scares in the past.
Cons:
Most artificial trees come from China, and are not made locally.
They're made of plastic and wire, and are harder to recycle than real trees. Contrary to popular belief, it may not be more environmentally friendly to use a fake tree. It's recommended to donate gently used trees to your local Goodwill or Salvation Army rather than toss them in the landfill.
In the end, it's up to which tradition you prefer: Light a pine-scented candle and hang ornaments on that perfectly shaped artificial tree you can conveniently pack away next month; or, gather the family and head out to choose a real, heavenly-scented tree from a local farm.