Record-breaking attendance at BIA-Hawaii's 13th Annual Summer Home Show
Quick recap and photos from the weekend-long event.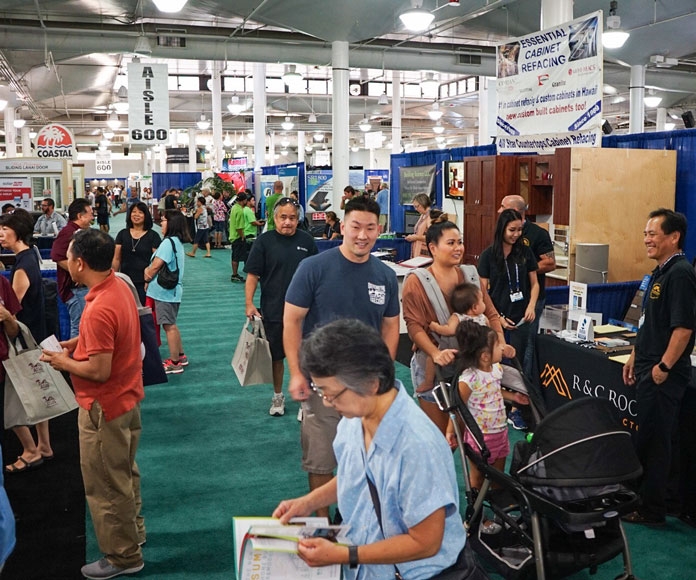 We loved seeing all our readers and meeting new ones at BIA-Hawaii's New Summer Home Building & Remodeling Show this past weekend, Aug. 11 through 13, which attracted more than 10,000 local residents.
The weekend was filled with free seminars, presentations, home and remodeling experts, and products. It was the place to be for anyone who wanted to learn how to remodel their home – from financing to deciding on whether or not to hire a contractor, and multi-general living.
Thanks to all who stopped by our booth. Today, Aug. 14 is the last day to nominate your favorite experts and business for the 2018 Hawaii Home + Remodeling Awards. All voters will have the chance to win a $250 City Mill gift card. And, you can still enter for your chance to win an indoor/outdoor grill from Servco Home and Appliance Distribution until Aug. 27.