Reimagining Refuse
A new tile line highlights the possibilities of environmentally smart production.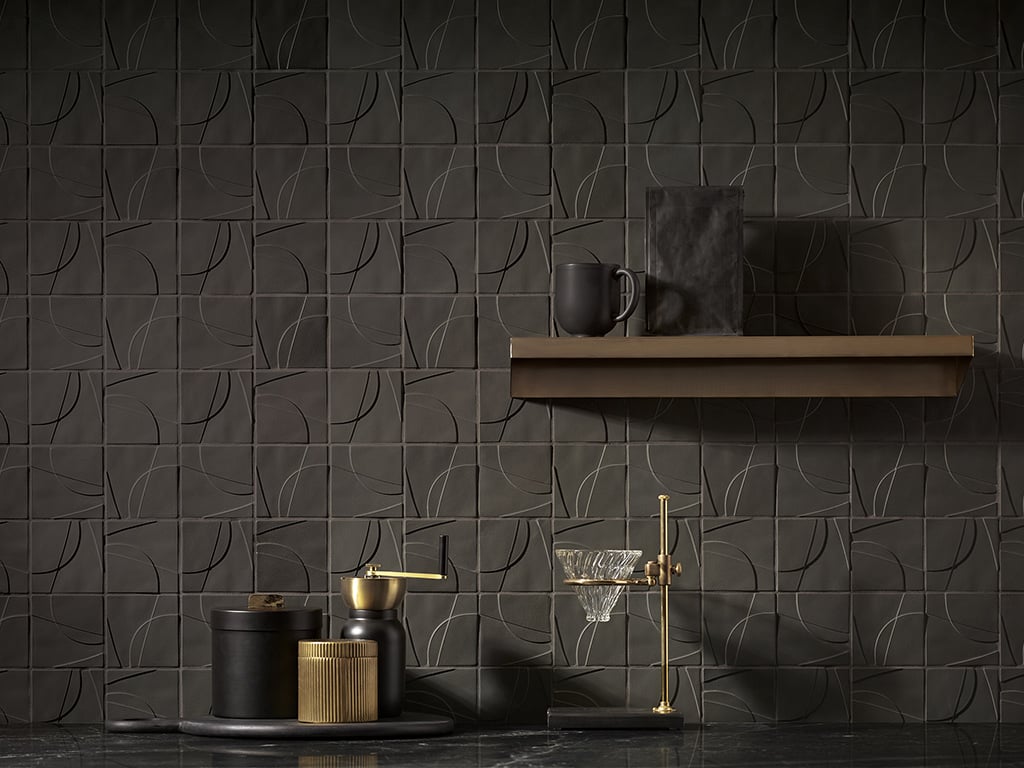 Renowned home products brand Kohler Co. is revolutionizing sustainable manufacturing techniques and social enterprise with its eco-friendly division, Kohler WasteLAB.
Established by artisans, craftsmen, designers, entrepreneurs, engineers and other community-minded Kohler Co. associates, Kohler WasteLAB explores the reuse of manufacturing waste to create "products of beauty and sophistication," according to the company's website. The results so far have been inspiring  — stunning tile collections recently debuted by Kohler WasteLAB have gained positive reviews for transforming materials such as pottery dry cull and glazing remnants into covetable bespoke stonework.
Shown here is the new Abstra Collection, a line of Kohler WasteLAB tiles made almost entirely from upcycled pottery refuse. This collection was a hit at the National Kitchen & Bath Association's 2023 Kitchen & Bath Industry Show, exemplifying Kohler Co.'s commitment to innovative design and conscientious sourcing for the home.
The Abstra Collection "evokes the appearance of carved or sculpted clay," notes a Kohler Co. press release. Abstra tile comes in two different styles: The "Feature" series has undulations of abstract raised and relief patterns; the "Standard" series incorporates the same undulated motifs on regular field tile.
"Through these new WasteLAB designs, we provide the tools to create an imaginative canvas and explore new ways to express yourself," says Dana Morales, senior designer at Kohler Co.
For more information on the Abstra Collection, visit kohlercompany.com and annsacks.com.