Renewable and Resilient
Hawaii Gas provides island residents with reliable service that lasts.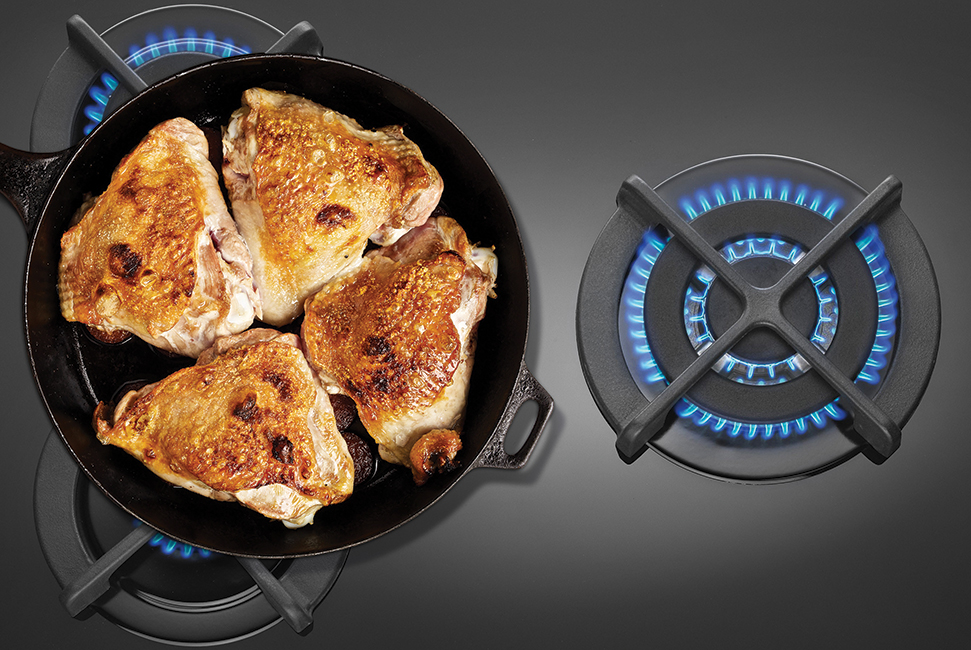 During a time when so much is in flux, it's comforting to know your home is equipped with energy you can rely on. Amid natural disasters, power outages and other potential interruptions, Hawaii Gas has continued to provide its customers with eco-friendly, reliable energy for more than a century.
On Oahu alone, the green-energy company maintains 1,100 miles of underground pipelines that are typically safe from high winds and stormy conditions, distributing both synthetic natural gas (SNG) and renewable natural gas (RNG) to utility customers. For homeowners who have propane tanks rather than pipeline service powering the systems in their homes for water heating, cooking and more, having the reliability of gas provides comfort and security. Even with something as simple as a gas grill, residents can rest assured that they have the ability to make a simple hot meal or heat water for sanitation purposes should the need ever arise.
Hawaii Gas customer John White is all too familiar with the reliability of Hawaii Gas service. After living through Hurricane Harvey in Houston, he moved to the Aloha State. Shortly after arriving here, Hurricane Lane hit, causing multiple blackouts in his neighborhood. Those experiences pushed him to prepare his home for severe weather — and becoming a Hawaii Gas customer was part of that preparation.
White's home, which can be powered by a gas generator, will be fully functional in the event of a power outage. This includes fueling everything needed for his daily activities — such as cooking and charging electronics — and keeping the security system up and running until regular power can be restored.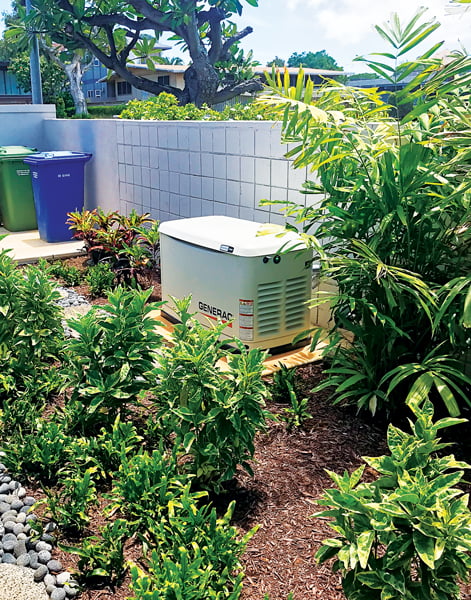 Utilizing Hawaii Gas in his home also allowed White to forgo solar panels. Typically, Hawaii Gas customers pay less per year for gas energy than they would for electricity to do the exact same tasks. Additionally, an average house running on gas consumes 30% less energy than if it were using electricity. It's also much more reliable, quicker to heat, and extremely environmentally friendly.
"The gas we distribute in our pipelines is made using a by-product of the refinery process," explains Hawaii Gas executive director of sales and marketing Mustafa Demirbag. "It's combined with recycled wastewater to create synthetic natural gas, which has up to 15% hydrogen in the mix. That's more hydrogen than any utility in the United States — and we've been doing this since the 1970s. Additionally, we add to that renewable natural gas, which is made from biogas — yes, poop! — and that eliminates the need for nearly 15,000 barrels of oil. It also reduces the same amount of greenhouse gases that are produced by 400 cars every year."
Gas energy is clearly one of the cleanest burning fuels around. Just using gas energy rather than electricity for home appliances reduces a homeowner's greenhouse gas emissions by up to 37%. The more Hawaii residents utilize gas for their energy needs, the closer the Islands get to cleaner air and a smaller carbon footprint.
Visit hawaiigas.com for tips on saving money, lowering your carbon footprint, cooking better with gas and more.