Renovate or Replace?
Experts share insights on how best to decide.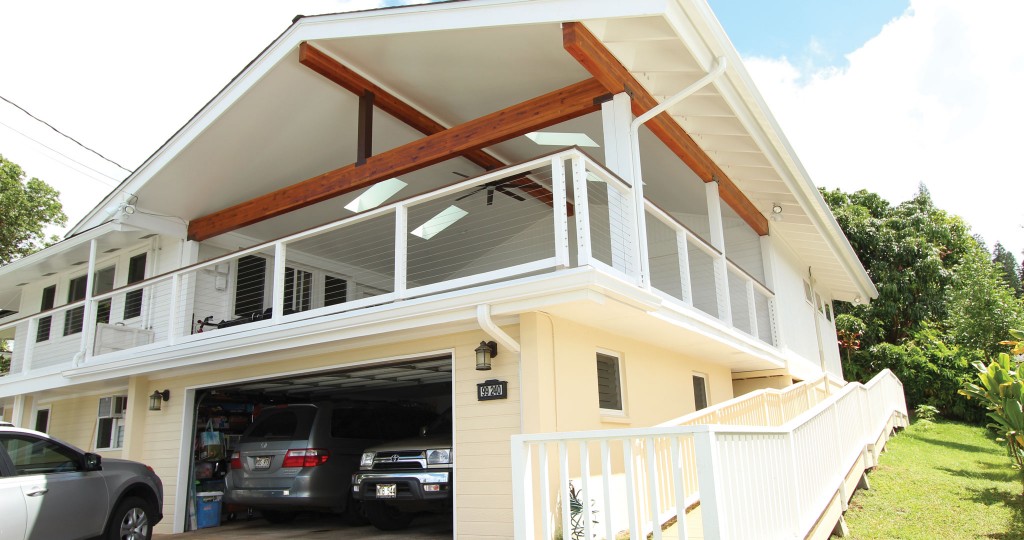 Sometimes the choice is clear. Other times? Not very. Builders and architects agree that, when it comes to renovation projects, the choice between fixing it up or tearing it down isn't always cut and dried. We asked builders and architects how they approach what can be a dicey decision.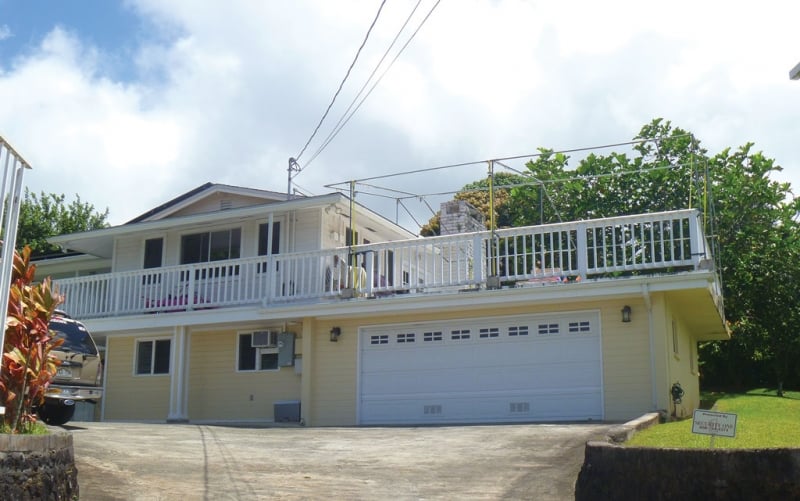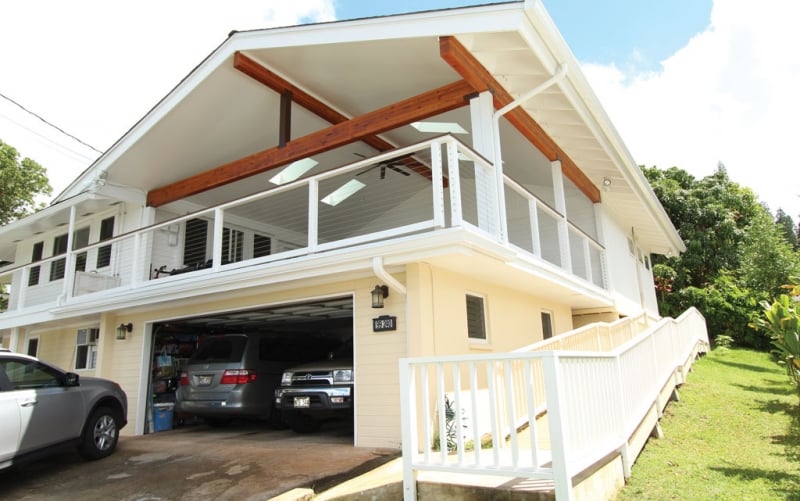 Hawaii Home + Remodeling: When you start to run down the list of necessary renovations for a home, how do you know when it's time to seriously consider tearing it down?
Marshall Hickox, Homeworks Construction: When you've been called in for a remodel/addition estimate and your wants and needs list starts to involve every room, the inside and the outside of the home, relocation of the kitchen and baths, major interior walls, windows, doors, flooring, as well as upgrading the electrical and plumbing, it's probably time to ask for an additional quote to replace the home.
Evan Fujimoto, Graham Builders: You also need to look at the overall condition of the house. If a disproportionately large portion of the budget needs to be allocated to fixing a damaged structure — termites, settlement, old pipes, electrical, leaky roof, broken windows, etc. — then you're not putting much into new square footage or upgraded finishes. In this case, you're better off building new.
Jennifer Harada Okino, Longhouse Design + Build: Renovations have a tendency to lead to "scope creep" where doing a little can lead to a lot. Whether it's by choice or you run into an unanticipated situation underground or behind the walls, the costs for renovations can increase and, before you know it, you've spent more than you wanted to and you're still not happy.
Nick Tang, Koolau Builders: You must get a qualified contractor or engineer to determine if the structural integrity and the utility systems in place are able to be restored or replaced. If you can determine that those elements are ok, then I believe any home is salvageable.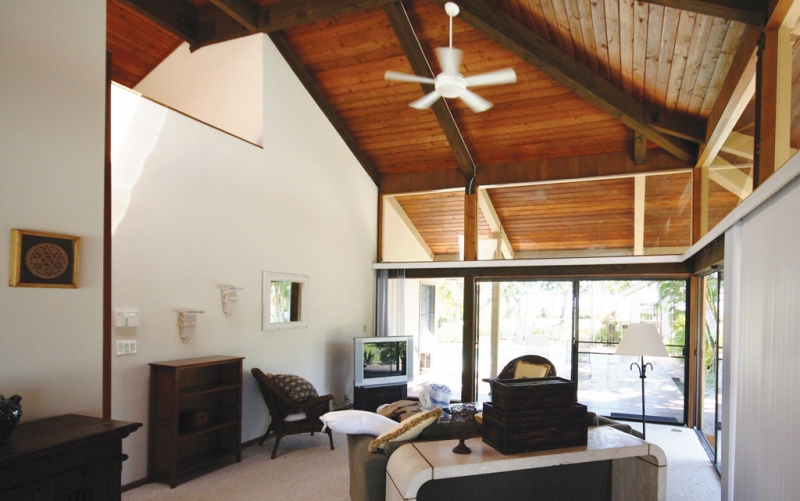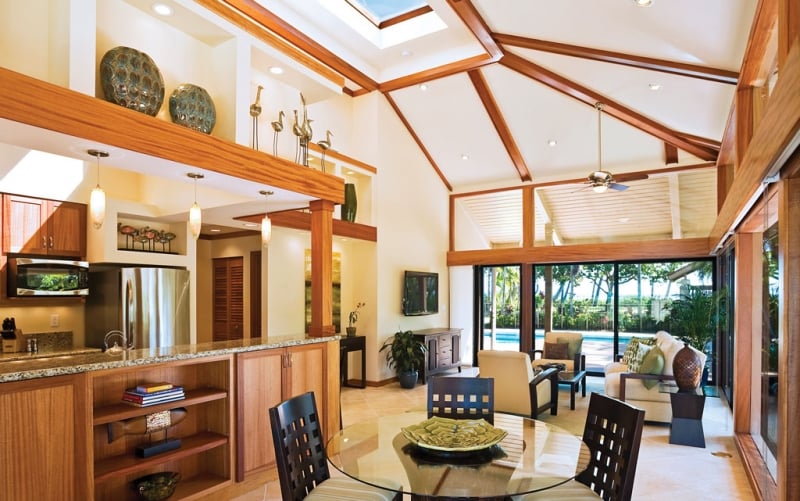 HHR: Have you seen an increasing movement toward restoring older homes rather than building new?
Reid Mizue, Omizu Architecture Inc.: Improving older homes here in Hawaii has been very popular as of late, considering the rise in new-construction costs. Many folks simply want to refresh their interior spaces — living rooms, kitchens and baths. However, some are looking to totally revamp their homes inside and out.
Jennifer Harada Okino, Longhouse Design + Build: As buildings and neighborhoods age, there seems to be more interest in restoring older homes. Part of it is nostalgia and wanting to maintain the charm and fabric of the neighborhood, but it also shows how well built some of these older homes are. The neighborhood where I grew up and currently live in, Manoa, has its share of older, deteriorating homes, but often the structure and details that gave it its original charm are still there, so all it takes is someone to uncover them.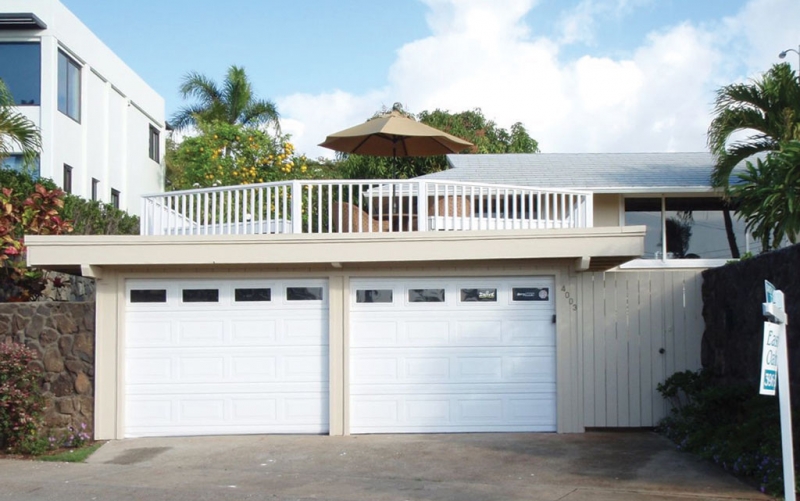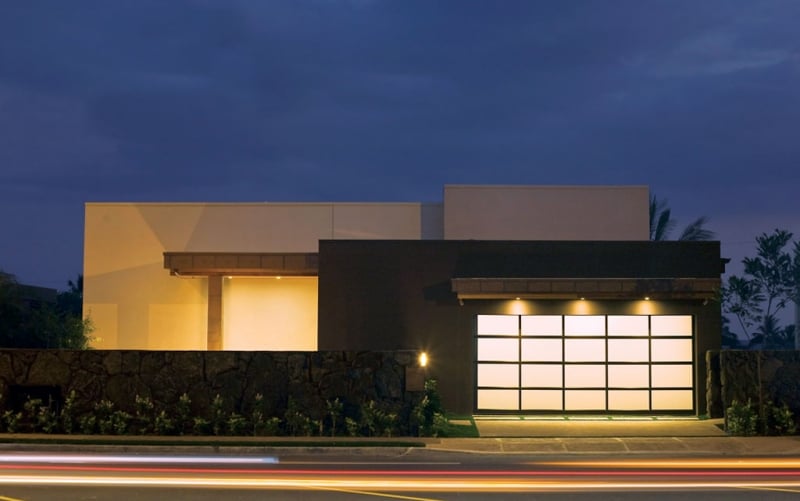 HHR: How about historic homes?
Jennifer Harada Okino, Longhouse Design + Build: Historic homes, particularly those on the state or national registry, are trickier, since there are limitations on what and how much you can do to it. But, if you have the patience and know-how, and have the right builder, it's a worthwhile undertaking.
HHR: Do you see neighbors pushing for replacement over renovation?
Geoffrey Lewis, Geoffrey Lewis Architect Inc.: In many cases, I see the opposite. Many neighbors hate to see architecturally significant homes demolished. Unfortunately, what goes back is often bigger and, in many cases, much less cool than the existing modest home. Also, in many cases, a neighbor's wonderful view and privacy can quickly be zapped.
---
Tear down or fix it up? Formula to help you decide.
By Evan Fujimoto, Graham Builders
REBUILD: If you're planning on expanding the home by more than 50 percent and/or remodeling 50 to 100 percent of the existing structure. Single wall is definitely an issue since it's not structurally sound or energy efficient. For example, say it'll cost $250 per square foot to rebuild. Multiply that by the square footage you want to build for a total cost. For example, 2,000 square feet x $250 per square foot = $500,000. Then compare that to the cost of renovations. If the cost of renovations starts approaching 66 to 75 percent of the cost of building new, it probably makes more sense to rebuild if you can afford it.
---
Cautionary Tale: Older Homes Offer More Than Just Sentimental Value
There are instances when a home has immeasurable sentimental value or perhaps a unique architectural element that makes it worth saving on its own merits. But there's also one more feature of older homes worth considering before deciding to build new.
Homeworks Construction's Marshall Hickox recalls a client who got a great price on an oceanfront lot whose previous owners had the old house torn down in order to build a dream home. "Only to find out that the old home was much closer to the water than current laws allowed, so their dream home would no longer fit on the revised buildable area of the lot," Hickox says. "They lost the grandfathered encroachment."
Had the clients remodeled and added on, they would have been able to retain the old footprint. On the flipside, one of the advantages of a new home is that you don't have to deal with the constraints of the existing layout. And, most important, you get better warranties on lumber, termite treatment and other new-construction products.
---