Save Energy and Costs with a Refrigerator Upgrade
That old refrigerator could be costing you money and energy each month. Plus, Hawai'i Energy will pay you to upgrade.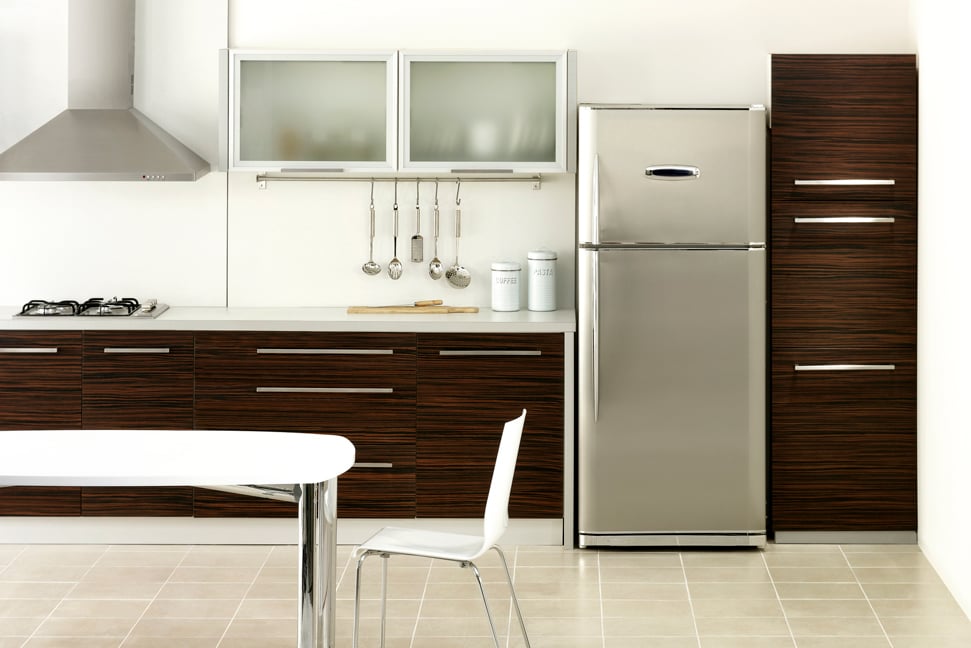 It's always a good idea to reduce your energy bill, both for the environment and for your budget, and sometimes that can be as easy as making some smart shopping choices. In Hawaii, one of the biggest household energy drains is the refrigerator. That's not surprising for an appliance that constantly works, night and day. For homes that have had the same fridge for years, that means outdated, less efficient technology eating up funds unnecessarily and using way too much energy.
Well, here's some good news from the fridge department: Things are better now. Way better. Modern technology and advancements in efficient design have flooded the market with eco-friendly options that are not only environmentally sustainable — they're also more financially sustainable. In general, all modern refrigerators are likely going to sport some upgraded foundational elements — such as better functioning compressors and insulation systems. Think fridges that are twice as efficient while using half the energy!
In addition, there are a few things you can look for when buying a modern refrigerator that will help keep your environmental impact (and electric bill) as low as possible. First, bigger is not always better. A bigger fridge requires more energy to run it, and if you've got a small household and a lot of wasted space on those shelves, that's energy (and money) going out the window. Second, look for a top-freezer model, which doesn't have to work as hard to maintain the necessary temps to keep your frozen yogurt and ice cubes cold. And, speaking of ice cubes, opt out of those built-in ice makers and water dispensers you see on french-door models. Those features are energy drains, and could run up your power usage by 20%! (Bonus: Top-freezer models and models without ice machines also tend to require fewer repairs, saving you even more money in the long run.)
Most of all, look for ENERGY STAR® certified models to help guide you to the most efficient options. These appliances often exceed industry energy usage standards, meaning you're getting the best bang for your monthly bill's buck. In fact, ENERGY STAR estimates buyers who replace their old fridges with new ENERGY STAR models end up saving more than $200 over the lifetime of the appliance.
Need more convincing that now's the time to upgrade your fridge? Hawai'i Energy rebates from participating retailers include $75 (for ditching that old refrigerator — which Hawaiʻi Energy will recycle for you), $100 (for new ENERGY STAR model purchases) and $250 (for trading up your current fridge to an ENERGY STAR model).
Plus, right now Hawai'i Energy is sweetening the deal even more with its Rid-A-Fridge giveaway. Call Hawai'i Energy to schedule the haul away of your old fridge or freezer during the month of July and you'll be entered to score a $50 Foodland gift card and a home energy kit, which can save you up to $300 annually on your electric bill. The kit includes an advanced power strip, four LED light bulbs, two bathroom aerators, and a high efficiency shower head. Four winners will be selected in mid-August.
Money back, a smaller bill, and more up-to-date appliances? Energy efficiency has never looked so good.