Save the Date for the Big Home Show
Discover the latest products and materials for the home while visiting hundreds of expo booths.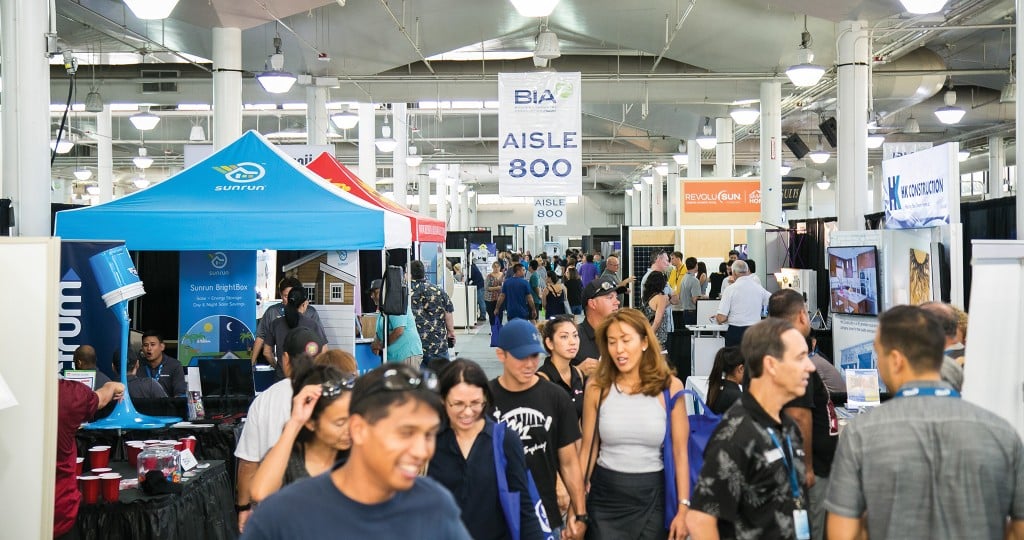 Bia-Hawaii's 2020 Big Home Building & Remodeling Show is happening the weekend of Jan. 24-26. With well over 200 booths and more than 100 different companies represented, this consumer home show is by far the largest, most well-established and respected expo of its kind in Hawaii. All types of contractors, designers and suppliers will be under one roof at the Neal S. Blaisdell Exhibition Hall.
What sets BIA's big home show apart from the rest is that, as a nonprofit trade association, all of our show proceeds go back into supporting our mission: The BIA is the voice of the construction industry and we promote our members through advocacy and education, and provide community outreach programs to enhance the quality of life for the people of Hawaii.
You want the best to be your partner and guide through your homebuilding and remodeling decision-making process. BIA-Hawaii members are educated on the latest construction techniques and many have earned professional designations and certifications to establish their expertise in a specialty, which exhibits dedication that distinguishes them within their trade.
These designations include the certified aging-in-place specialist program, in which a designer or contractor learns the technical, business management and customer service skills essential to competing in the fastest-growing segment of the residential remodeling industry: home modifications for people who choose to age in place.
In addition, BIA contractors have been vetted for any required licensing and insurance coverage, and are in good standing with the Better Business Bureau. These verifications help protect you, the consumer. A company or professional who chooses to become an involved member of BIA supports high industry standards.
At our January home show, our resource guide and signage will indicate whether an exhibitor holds a professional designation and is a BIA member, so keep an eye out for that. For more information, visit biahawaii.org.
Gladys Quinto Marrone is CEO of the Building Industry Association – Hawaii.