Shower Power
Townhouse bathroom reconfigured to open up much-needed space and allow for aging in place.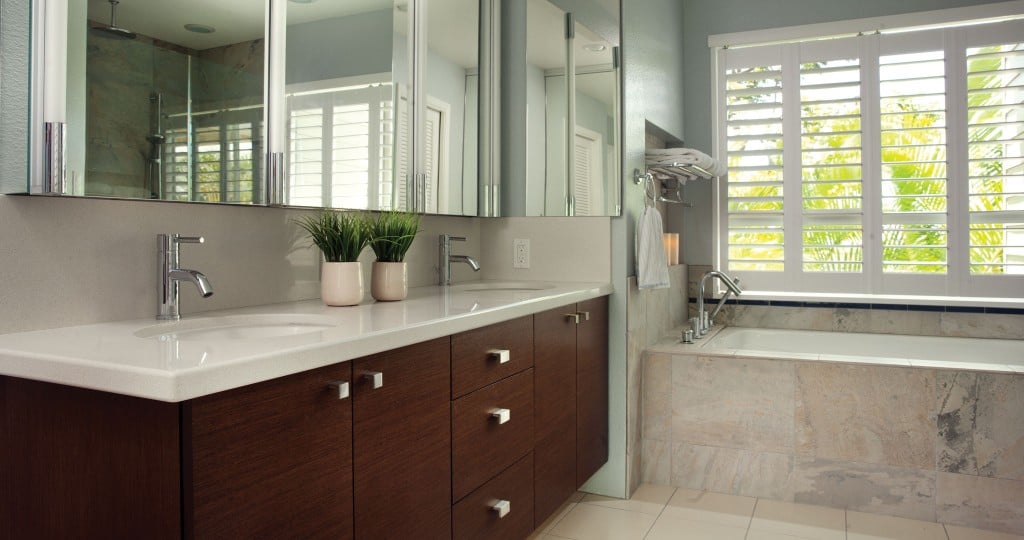 KARL PREGITZER had finally had enough. "Every morning I would get in the shower and bang my elbows," says the 6-foot, 1-inch Pregitzer. "It was miserable. I couldn't bend over. There was no place to sit. There was no room to maneuver. It was like showering in a closet."
A change was in order, so Pregitzer reached out to Homeowners Design Center and PMI Builders to completely redesign the 70-square-foot master bathroom in their Honolulu townhouse. "When you do a townhouse project, you cannot do anything to the exterior of the building," says David Wheeler of PMI Builders. "So, you have to work with the space you have inside. You steal a little bit from here to add space to another area. It's a lot of give and take."
Using the existing space, the area was reconfigured to add room to the shower while walling off the toilet to create a water closet. "We just turned the stool 90 degrees and were able to add walls around the toilet for more privacy," Pregitzer says. "That made a tremendous difference and opened up more space throughout."
Other updates included new lighting, flooring, closets and ultra-modern vanities, which now include
 ample lighting and interior power outlets for cordless toothbrushes, phone chargers, curling irons, etc.
 Still, Pregitzer's favorite update was not surprisingly the shower, which was more than doubled in size 
and included the addition of a 
spacious bench and aging-in-place handrail. "We know we are going to 
grow old in this house, so it just made sense to add the rails now," he says.