Simple Ways to Make the Most of a Small Space
Little changes can make a big impact in form and function.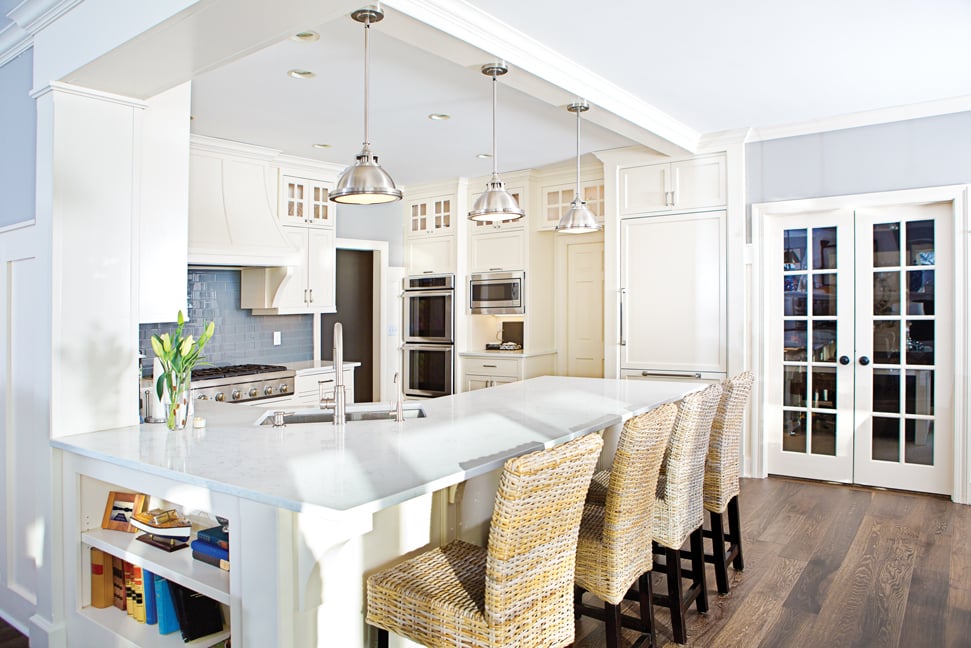 It has been five months since the initial stay-at-home mandate was announced and many of us are going through a slow transition back to the lives we once remembered. With kids home for the summer, working away from the office, and travel put on the back burner, many of us are still spending a lot of time at home.
Regardless of the size of your home, sharing rooms with more people than usual can make any space seem smaller. Many of us are sharing square footage with home-school areas, home offices, game and activity rooms and pet corners. It can feel a little tight, but there are ways to create comfortable and tidy small spaces that everyone can enjoy. You just need to be creative.
If you are planning to remodel the kitchen, consider adding a peninsula, which can be used for additional seating, as an informal eating space, and as an extra desk. One of the biggest impacts we made when we did our small remodel was the placement of multiple outlets and USB ports at the peninsula. It came in handy when we had several family members using it as a workspace at the same time. Also, invest in comfortable chairs and stools. It will make a huge difference, especially when you use them every day.
Shelves are an underrated add-on that can provide abundant storage anywhere in the house. With baskets or containers, you can keep items handy but still neat and out of the way when not in use. Adding photos, plants, and personal items creates an inviting area.
Items that are multifunctional are ideal. A storage ottoman can be used to house extra blankets and pillows for movie nights with the family or to store workbooks and schoolbooks when not in use. Plus, it serves as additional seating while not taking up much room.
For more ideas, connect with NKBA professionals at nkba.org.
Cris Johnson is president of the National Kitchen & Bath Association Aloha Chapter.