Small-Space Appliances with Big Potential
Compact devices for your limited square footage.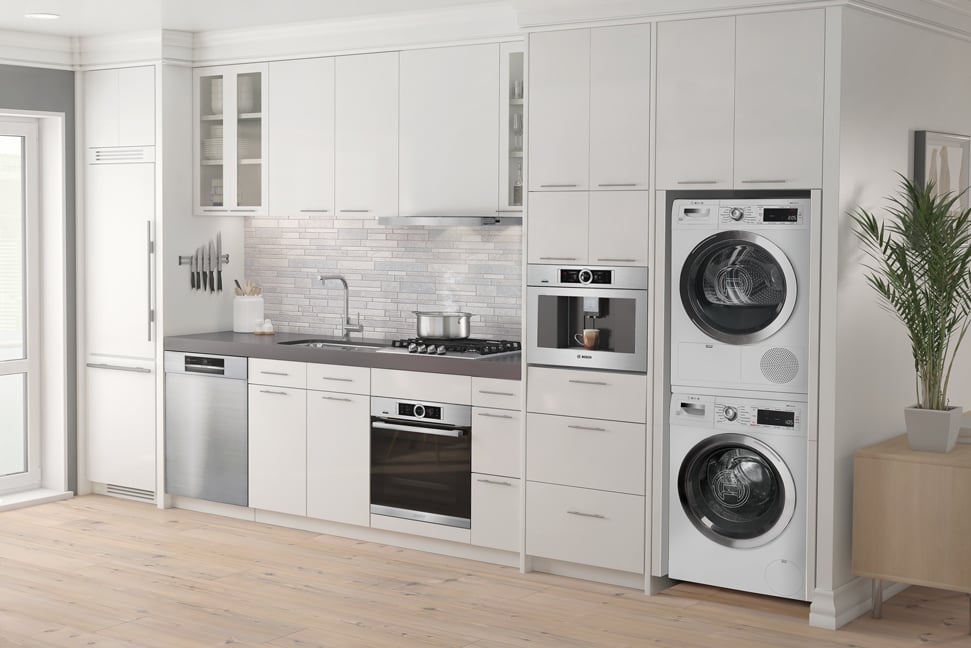 With smaller homes and condos continuing to rise in popularity, there's been a growing demand for products to meet the needs of these small-scale digs. Many companies have switched gears to produce high-performing, compact appliances. So whether you are downsizing or living minimally, here are our recommendations for some of the best-fitting devices from top brands that are perfect for your home.
Bosch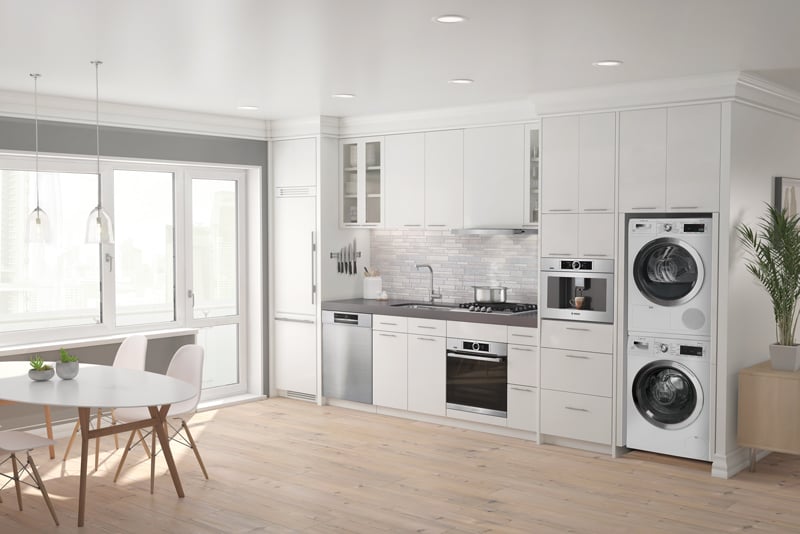 Bosch carries a suite of small-space appliances designed to be high-quality products that fit compact areas. Many are even linked through Home Connect, which allows you to monitor and control it with an app, and can be incorporated together for the ultimate put-together combo. There's the 500 Series 24-inch Gas Cooktop, with a stainless steel design for easy clean up and four powerful burners; the 500 Series 24-inch Speed Oven — known to have "the cooking qualities of a conventional single wall oven with the speed of a microwave"; the 800 Series 18-inch Dishwasher, which offers a custom panel option to match your cabinetry, quiet operation, adjustable racks and leak protection; and the 24-inch Built-in Coffee Machine that lets you start your cup of joe right when you wake up. For laundering purposes, the 800 Series 24-inch Washer and Dryer is compact and can be stacked or placed side by side.
Miele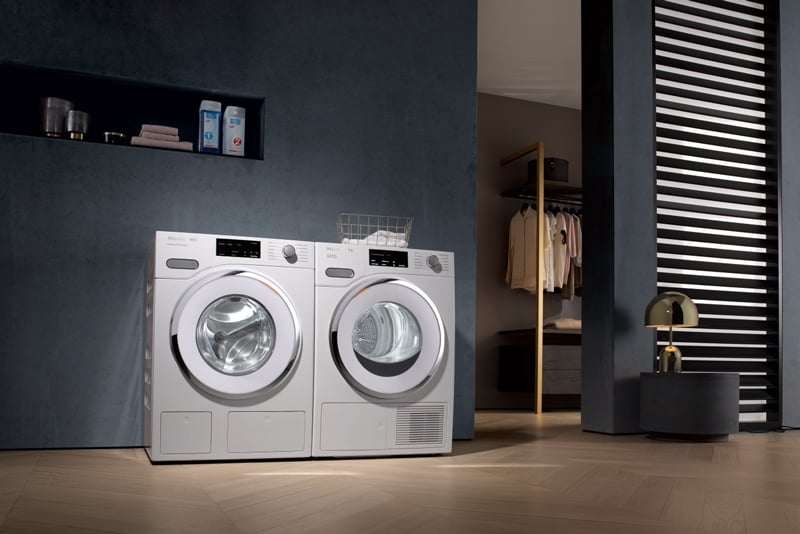 Time and time again Miele's W1 Washing Machine and T1 Dryer have washed to the top of our recommendations and others', too. It has a Good Housekeeping Seal and numerous awards, and rightfully so.
"The compact size of the washer and dryer doesn't sacrifice capacity or energy efficiency," says Daniel Arita of American Carpet One Floor & Home, which carries the Miele brand. He shares that the Miele washer's footprint, for instance, is 23½ inches while normal washers are 30 inches.
The washer features three processes — TwinDos, CapsDosing and QuickIntenseWash — that optimize cleaning precision, and the dryer has ventless, heat-pump and PerfectDry technology. Both also link to Miele's app to allow for complete control from your phone.
Haier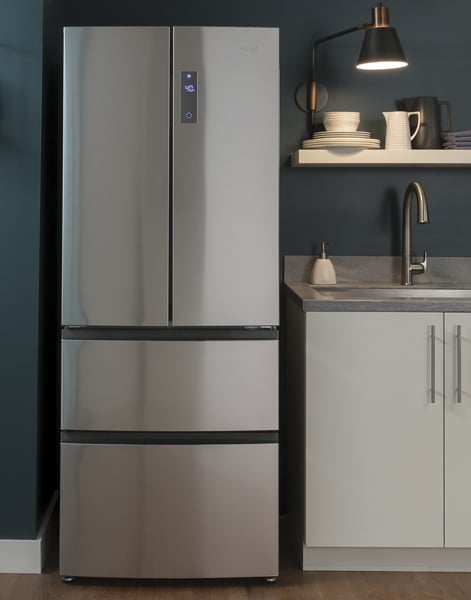 The slim 15.3-cubic foot French Door Refrigerator takes up minimal space in your kitchen. It is a four-door bottom-mount fridge with a stainless-steel finish; product features include adjustable tempered-glass shelves, clear and fully encapsulated storage door bins, LED lighting, and Quick Cool and Quick Freeze functions.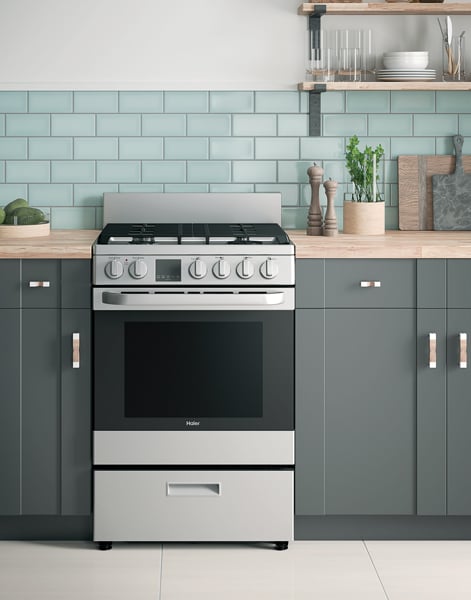 The 24-inch 2.9-cubic foot Gas Free-Standing Range with Convection and Modular Backguard has an edge-to-edge cooktop and heavy-duty cast-iron grates. It features a fan convection to distribute heat evenly and closed-oven broiling. A storage drawer at the bottom allows for more space to store cookware. The modular backguard allows you to style it to your desired look.
Bosch, Haier and GE Appliances products are available for purchase at numerous locations, including Ferguson Bath, Kitchen & Lighting Gallery and Servco Home & Appliance Distribution, and utilized by various designers and builders, such as DTC Hawaii. Miele appliances are found locally at American Carpet One Floor & Home and elsewhere.