Smart Appliances for a Clever Kitchen
These appliances are combining innovative technologies with classic kitchen functionality.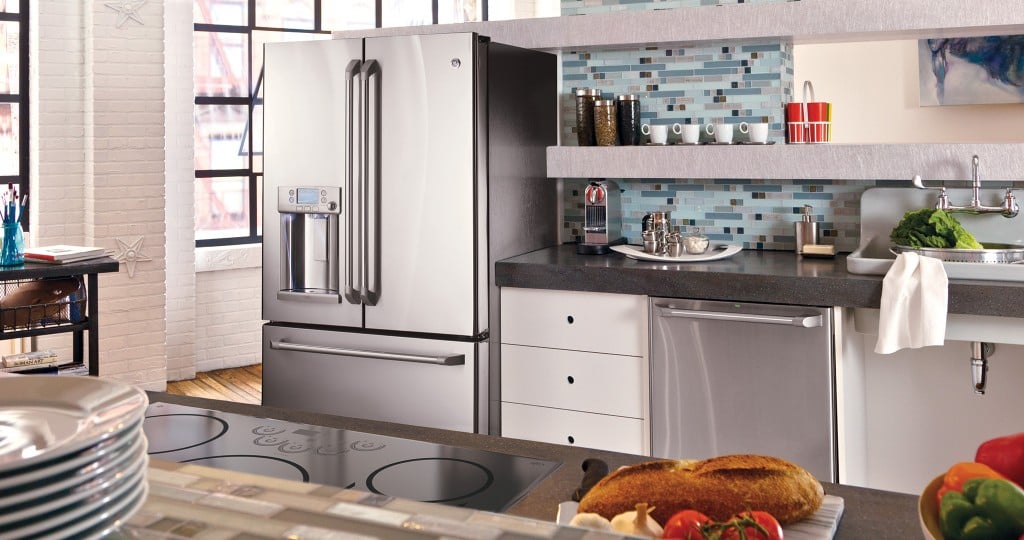 These appliances are combining innovative technologies with classic kitchen functionality. Check out several home products that are on the cutting edge.
GE Café Induction Ceramic Cooktop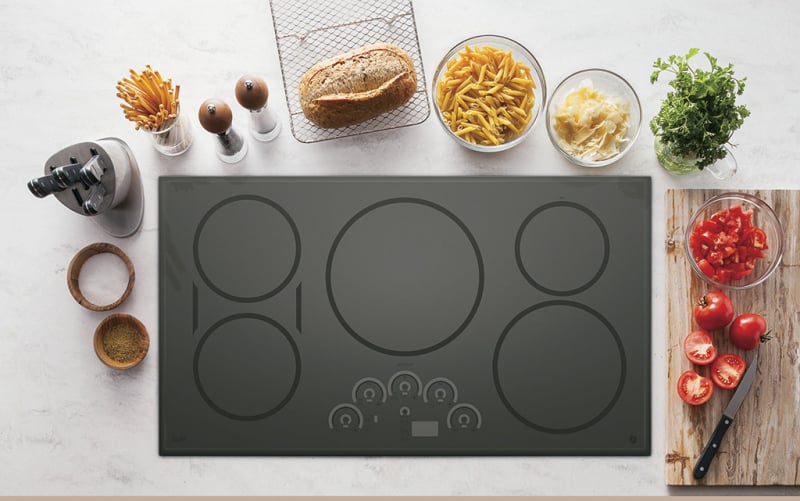 With quicker cooking times and greater precision than gas or electric stovetops, induction cooktops, like this one by GE Café, are highly popular among avid home chefs. "Induction cooktops offer the greatest amount of control of any cooking system," says Craig Washofsky, group vice president of Servco Home and Appliance Distribution. Using electromagnetism, an induction system transfers a current directly to the cookware and its contents, as opposed to a traditional burner system, which uses an open flame to transfer heat. This GE Café Induction Cooktop features an automatic shutoff feature when not in use, making it a safe choice for those with small children or senior residents.
Keep Watch
Debuting in mid-September, look out for an exclusive Hestan Cue smart thermometer that works with select GE induction cooktops to deliver ultra-precise temperature settings and readings.
Fisher and Paykel Front Loader Washer and Condensing Dryer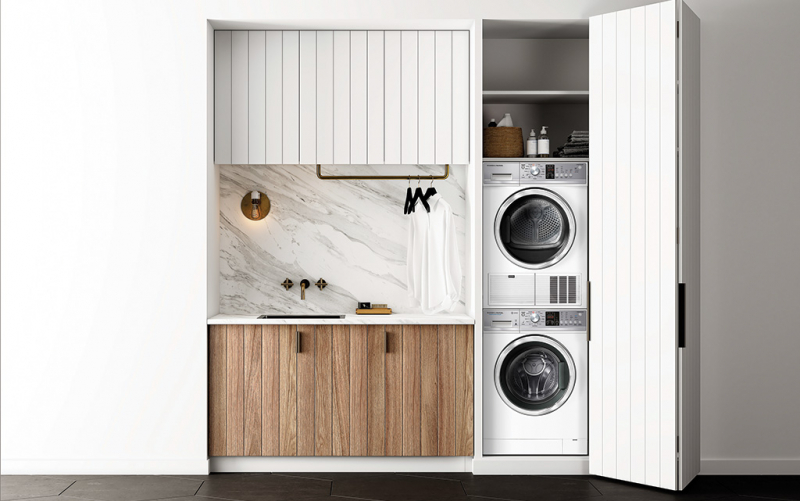 Measuring just 2 feet wide by 2 feet deep, this front-load washer and dryer system is ultra-compact and great for condos or other small spaces. "This product uses a condensing technology to dry clothes, meaning that it doesn't require a vent," says Washofsky. "It won't dump hot, dusty air back into the room either." Instead, the dryer can be hooked up to the same drain system that the washer uses, or a reservoir collector behind the dryer will catch condensation from the radiator. This washer and dryer combo is compact enough to fit under counter spaces when put side by side, and even in closets when stacked vertically.
GE Café Series French Door Refrigerator with Keurig K-Cup Brewing System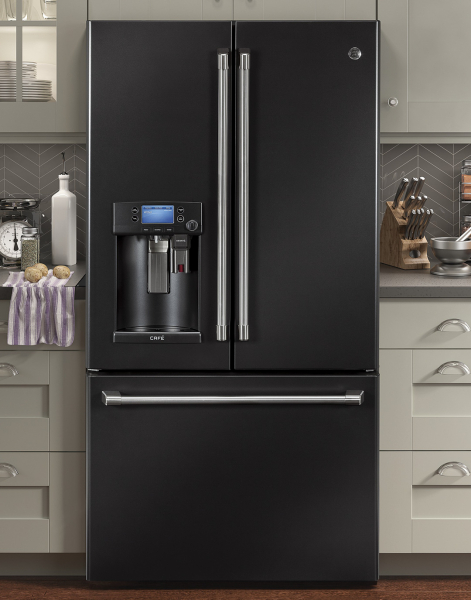 There's a lot going on with this refrigerator, and that's what makes it so great. Not only is it ENERGY STAR® certified, it's also enabled with Wi-Fi Connect – a feature that allows you to pair your refrigerator with your smartphone and even home assistants like Amazon's Alexa and Google's Assistant. If internal temperatures are too high, water needs refilling or a door is left open too long, Wi-Fi Connect can be set to send alerts straight to your smartphone. And should something go wrong, "the repair guys can diagnose the product or appliance before they even get to your house," says Washofsky.
Finishing Touch

1. Matte Black Colors
While slate-colored appliances are still highly popular, it's matte black stainless products that have been making a splash in kitchens. Sleek and stylish, the color is bold but tastefully so. If choosing to buy matte black, consider buying a variety of appliances in the same color to maintain consistency throughout your kitchen.
2. Matte White Colors
Like its opposite, matte white appliances are seeing a rise in popularity lately. The white gives products a clean and bright look, while its matte finish reduces the number of visible fingerprints. If matte white is your choice, pair it with copper or bronze accent hardware to really make your appliances pop.
3. Technology Abounds
The world is constantly connected nowadays, and that includes your kitchen. From Bluetooth connectivity to Wi-Fi capabilities, appliances are seeing an increase in technological integration, giving families greater control over their homes and making life easier for all. "GE has been a leader among the brands," says Washofsky. "But there are a lot of other brands now that are coming out with some great stuff."