Soak in the Benefits of Water Heaters
Hawaii Energy shares its recommendations for energy-efficient options.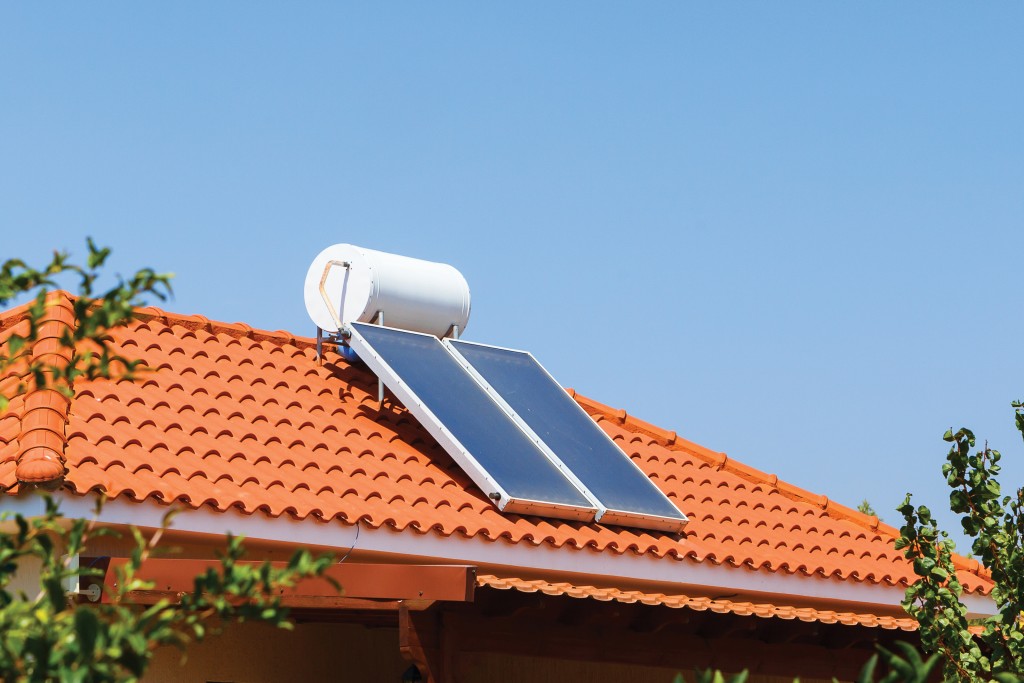 Smart, savvy homeowners know that they can significantly reduce monthly expenses and ensure a long-lasting home by paying close attention to energy usage. So where in the home do they see the biggest payoff? The answer is rather unassuming.
Water heating can be responsible for up to 40% of a home's electricity costs. In Hawaii, based on an average household electric bill of $162 a month*, that's $778 a year spent on heating water! With everything you need it for, why not get a water heater that will save you money, too?
Shopping for a water heater doesn't have to be overwhelming. Efficient water heaters are readily available, and the U.S. Department of Energy does a great job of explaining options on its website. Here are two water heaters that Hawaii Energy recommends as your most efficient choices:
Solar Thermal Water Heaters
Not to be confused with photovoltaic systems, a solar thermal heater does not generate electricity. Rather, it uses the sun to heat water passing over hot coils in panels on a roof. Solar thermal water heaters are so efficient and beneficial, they've been required by law since 2008 on every newly constructed home. You stand to reap the most money back if you're going from electric water heating to solar thermal, and with proper maintenance your system can last up to 20 years.
Best for households with four or more people

Life expectancy: about 20 years, with maintenance every 3-5 years

Potential savings: 40% annually*

Cost: ranges from $6,000 to $7,000, but a Hawaii

Energy rebate and tax credits could bring costs down

to around $3,000
Heat Pump Water Heaters
These are definitely the dark horses of the bunch. Ideal for smaller households, this incredibly smart technology pulls in warm ambient air from outside of the tank to heat water, and transfers cool air out. This flow can provide the additional benefit of cooling the space where the water heater is located, like a garage. You'll want a professional to help you install.
More affordable than solar thermal; also called "hybrid" water

heater

Best for households of three people or fewer

Life expectancy: 13-15 years

Potential savings: 40% annually*

Cost: about $1,300 for a 50-gallon tank, but qualifies for an additional Hawaii Energy rebate and tax credits
For more information on efficient water heating and to see current rebate amounts, visit hawaiienergy.com/for-homes.
Shayna Doi is the marketing and communications manager for Hawaii Energy.
*Savings based on average electricity rate of 30 cents per kilowatt-hour.