Sofa, So Good
Pair modern styling and practical functionality with a new sleeper sofa for your home.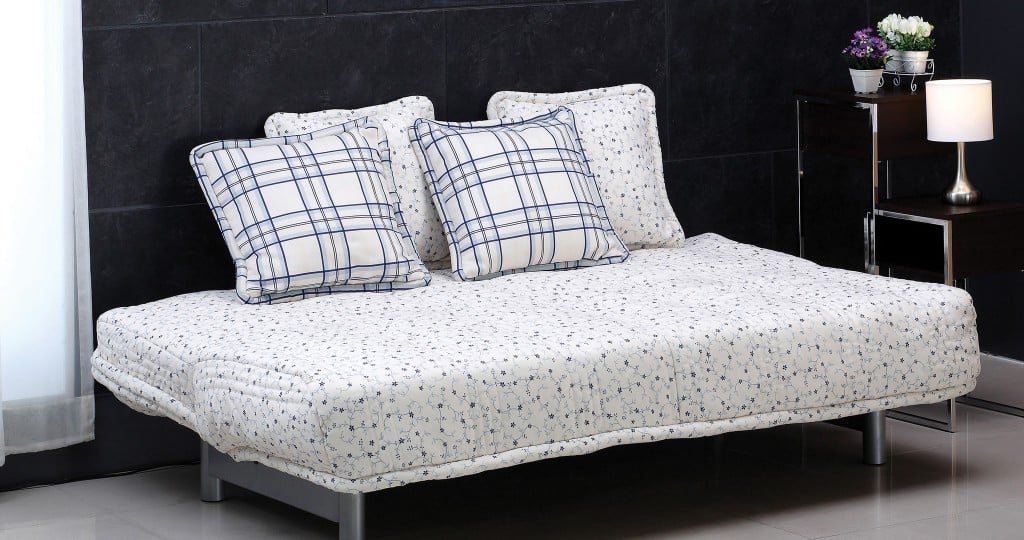 Investing in a sofa bed provides an excellent solution to the issue of small spaces. It also affords homeowners the convenience of hosting overnight guests, without the commitment of a full-fledged bed. Whatever your lifestyle calls for, the ideal sleeper sofa will balance your style with comfort and practicality.
When shopping for a sofa bed, it's important to look beyond the price you see on the tag. Consider unforeseen costs, like delivery, upkeep and bed sheets. Certain materials, like leather, require more care than others. When you're ready to purchase, let your local credit union or bank assist you in financing your investment.
Factors To Consider
Tough Enough
Consider where you will be using your sofa bed. Higher traffic areas will require sturdier materials.
Measure It Out
Determine the dimensions your living space can accommodate before you head out to purchase new furniture.
"Rest easy knowing that HawaiiUSA is here to help you choose wisely when it comes to all your financial decisions. "

—Davin Pai,
Pearl City Branch Manager,
HawaiiUSA FCU
$ $799 Morris Sofabed by M3 Furniture
The Morris Sofabed by M3 Furniture features an understated design with cool gray tones. The sleek, armless design lets you stretch out and unwind at your leisure. When you're ready, turn your elegant furnishing into a guest bed with one smooth motion. Available from Red Knot.
100 percent polyester
Memory foam mattress measures 73" x 48"
Available in tweed or beige
$$ $1,119 Matteo Sofa by Natuzzi
Relax and sink into this two-seat sofa by Natuzzi Editions. The Matteo is available in hundreds of combinations for both color and material to match virtually any home interior. The contemporary style means it's sure to impress whether it's neatly folded up or sprawled out for the night. Available from HomeWorld Furniture.
Full-size mattress
Available in custom fabrics or leather
Memory foam mattress
$$$ $6,635 Gina II Queen Sofabed by American Leather
Transform your sleek sofa into a luxurious sleeping experience with the Gina II Sofabed. The queen-size memory foam mattress eliminates pressure points, providing you with restful, uninterrupted sleep. Available from
C. S. Wo & Sons, Ltd.
Queen-size memory foam mattress, with gel option
Available in high-quality, top-grain leather, microfiber or velvet
10-year sofa mechanism warranty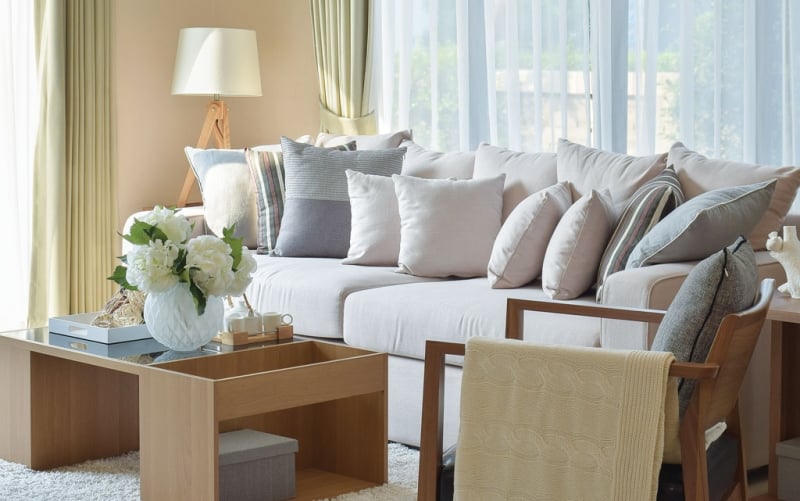 Financing the Sofa Bed of Your Dreams
HawaiiUSA FCU recommends financing options at every price point.
If you've already got your eye on a sofa sleeper, the next step is choosing how to best finance your decision. For many, cash is the first option that comes to mind. This is a great choice, if your savings allows, as there are no monthly loan payments or interest to worry about. However, it's also important to consider other activities that you may not be able to invest in once you have made your purchase and funds are gone.
You may also consider using a credit card to pay for your sofa bed. Many credit card companies offer reward programs for purchases made with their card, allowing you to enjoy its benefits in addition to your new sofa sleeper. Using a credit card also offers a higher level of buyer protection than cash does, providing you the option of disputing a transaction should something go wrong.
A short-term personal loan is another convenient option to finance your new sofa bed. Typically, loan terms will vary between one to five years, with your interest rate based upon your credit. A personal loan will require you to pay interest on funds borrowed; however, interest rates are often lower than those of credit cards.
Source: HawaiiUSA FCU
HawaiiUSA is not affiliated with M3 Furniture, HomeWorld, Natuzzi, American Leather, C. S. Wo & Sons, Ltd., or Red Knot.