Solar-plus-Storage Projects to Power More Homes
Record-low energy costs are an added benefit for residents.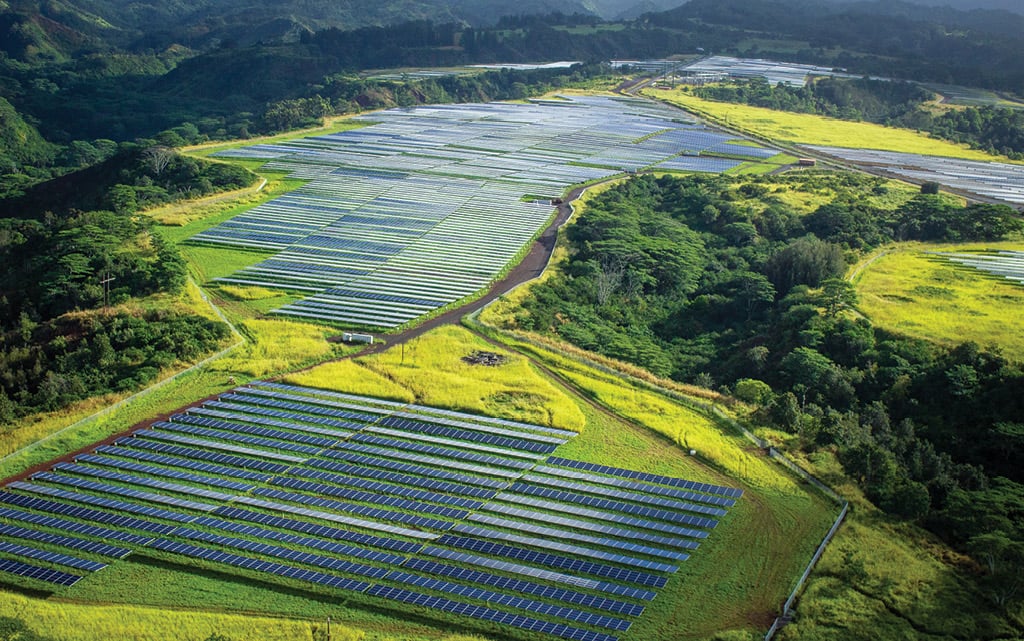 At the beginning of the new year, Hawaiian Electric, which includes Maui Electric and Hawaii Electric Light, revealed plans for eight large-scale solar and battery projects — making substantial headway toward the state's goal of 100 percent renewable energy by 2045.
"We are on schedule to be ahead of the legislative mandate for 70 percent in 2040," said Rebecca Dayhuff Matsushima, Hawaiian Electric renewable acquisition director.
The eight solar-plus-storage projects across Maui, Oahu and Hawaii islands will add more than 270 megawatts of solar energy with about 1,100 megawatt-hours of storage to Hawaiian Electric's grids. Combined, these facilities are capable of generating power equivalent to that used by more than 80,000 homes.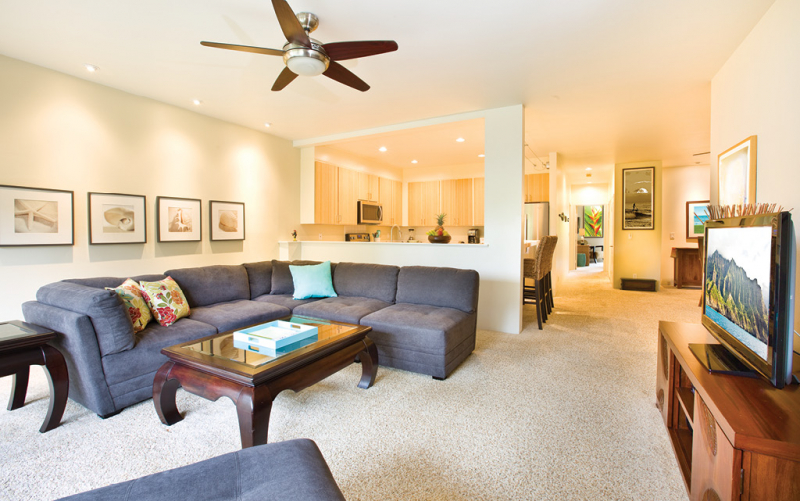 Through the storage technology, the projects will provide up to four hours of electricity for customers during peak demand or at other times when the sun isn't shining.
The projects have garnered national attention, as this procurement of energy storage is the second largest of its kind in the country.
"There has been a lot of interest in our new Renewable Dispatchable Generation contracting structure," said Matsushima. "This new contracting structure provides the flexibility for the utility to use these projects to benefit the system as a whole, in real time, based on current conditions, available resources and immediate needs. This is increasingly important as we integrate more renewables onto our electric grids. Hawaii is again at the leading edge, addressing issues ahead of the Mainland."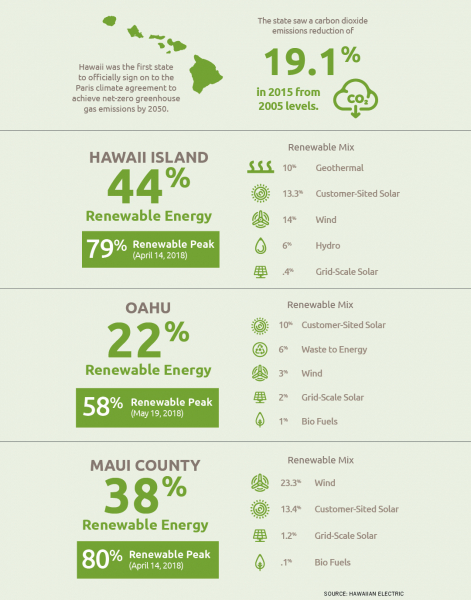 Many have noted the record-low prices of the projects for Hawaii — from 8 to 12 cents per kilowatt-hour. By comparison, fossil fuel prices are about 15 cents per kilowatt-hour. So, these projects not only move the state closer to its renewable goals, they will also stabilize and eventually reduce energy costs for Hawaii residents.
"The pricing is pretty incredible," says Melissa Miyashiro of Blue Planet Foundation. "When you see those record low prices and compare those to fossil fuels, it's renewable energy ending up being the winner."
"We're arriving faster and at a lower cost than anyone expected," Miyashiro says. "These projects are a big step in helping Hawaii accelerate to its goal of 100 percent renewable energy."
The projects are expected to come online by the end of 2022. But the road to a clean energy future stretches on: Matsushima says collaboration is essential in order to reach the state's goal.
"Successfully bringing projects like these into service takes the coordination of many stakeholders, so the key is that we are able to all work together to reach our shared goal of increased renewables and reduced dependence on imported fossil fuels," she says. "We are all in this together."