Space Maker
Cramped kitchen is updated with modern amenities.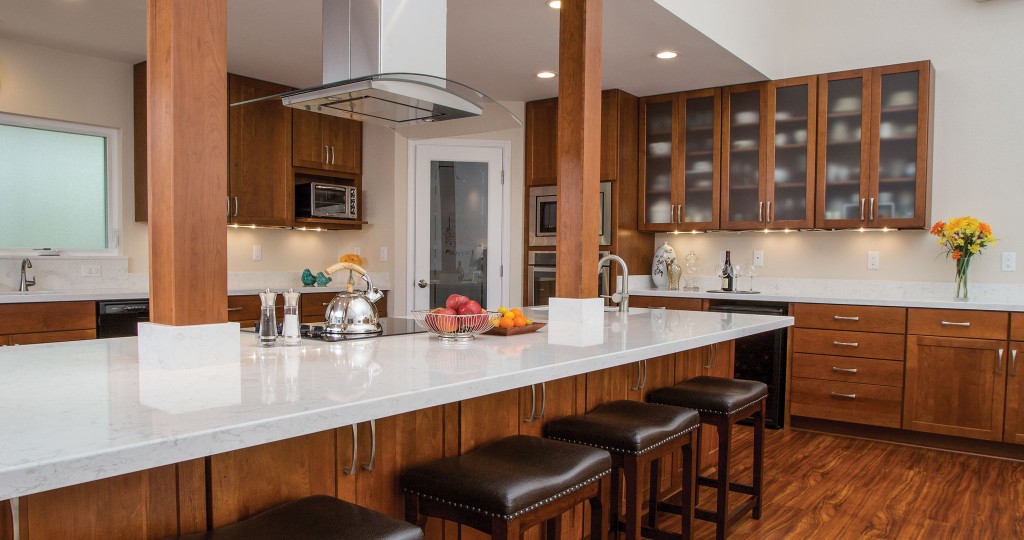 Since buying her Mililani home 30 years ago, Charlene Harada slowly grew to hate her kitchen. "You could tell it was straight out of the '80s," Harada says. "The cabinets were falling apart, and it was so small that if someone was at the sink, you couldn't move around them. You'd open a drawer and then you couldn't open the dishwasher without banging into it.
"You finally get to the point where you say, 'Enough is enough.'"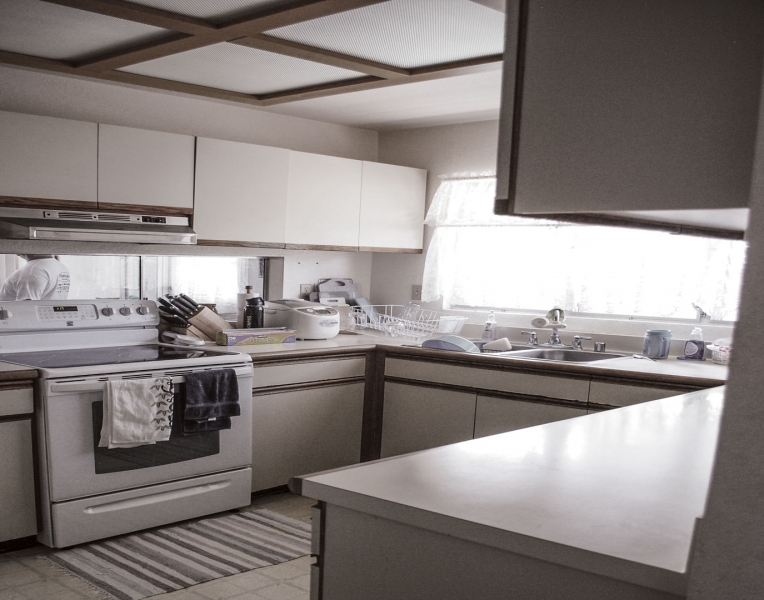 Harada and her husband reached out to Homeowners Design Center for help.
"The kitchen before was small and closed off with the typical '80s cabinetry — almond color, laminate and oak pulls, and laminate countertops," says design consultant Jessica Omoto. "So, we decided to take down three walls to really open up the space and make use of the underused areas on either side of the kitchen. They also wanted to incorporate a built-in pantry and large island."
Working closely with Dream Home Builders, the installation of the new kitchen went smoothly. "When we took down the three walls, we had to incorporate the post into the design to make them more aesthetically pleasing," says Omoto. "The contractor did a good job of doing due diligence so we didn't have any surprises. Without the prep work, we would have run into trouble."
The large central island provided much needed counter space in addition to storage. "I was afraid that, by taking out those three walls, we weren't going to have enough cabinets, but it's the exact opposite," Harada says. "I have cabinets under counter, on the walls, in the island and in the new pantry.
"I don't have enough stuff to fill up all the cabinets."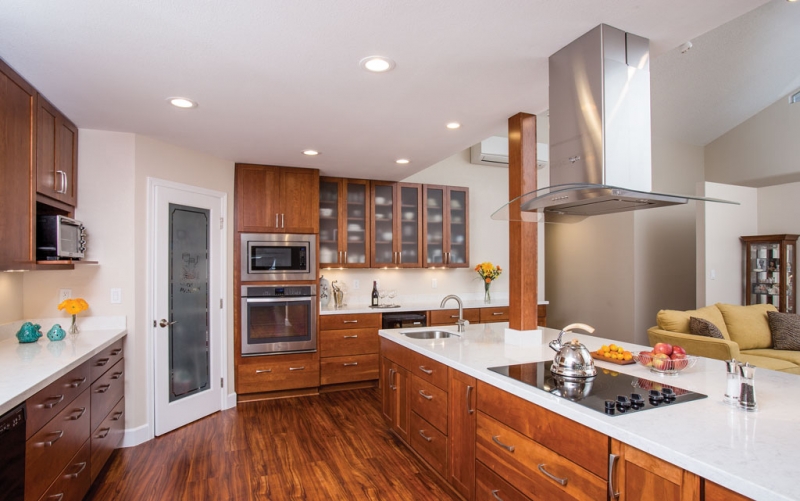 Homewners Design Center updated all the appliances, the refrigerator, built-in oven and cooktop, and added an under counter wine refrigerator. A prep sink was also added to the island, which had been adjusted to a lower height to make it more comfortable for meal prep and cooking.
The expansive pantry features a stylish glass door. Harada says it was love at first sight when she saw the door design. "I was just so happy to see the word 'PANTRY' and to have a door," she laughs. "The pantry before was very narrow and deep. I couldn't even reach to the edge or the inside. My husband would have to help me."
Recessed lighting throughout the space and rail lighting over the island are the perfect touches for this open space at night. "Before, we had fluorescent lighting in our kitchen," Harada says. "The difference is amazing."
The entire remodel took just 10 weeks and Harada says she couldn't be happier with the results. "Homeowners did a good job throughout," Harada says. "I now have room to entertain family and friends."