Step Onto Your Next Home Upgrade By Updating Your Floors
A new floor can greatly improve both form and function in your home.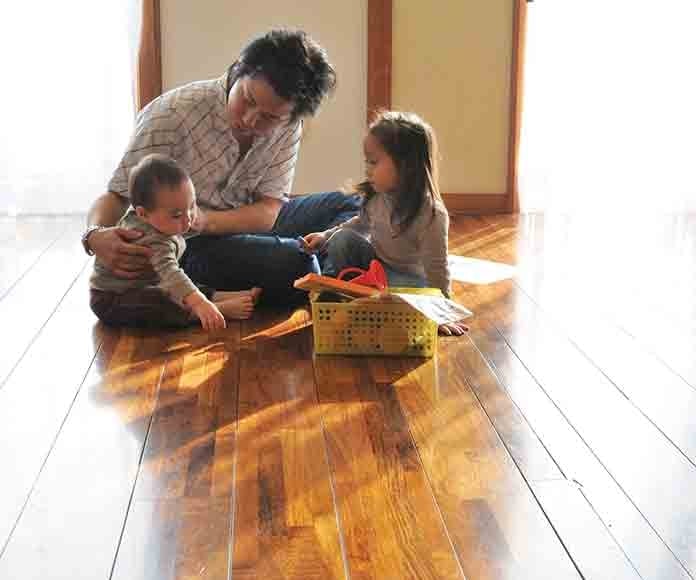 Floors take a beating every single day, yet it's not something most of us stop to think about. More than just providing comfort and utility, choosing the right type of flooring can greatly enhance your home's overall look and feel. If you think it's time to upgrade the flooring in your home, make sure to do the proper research before the big purchase.
A couple of key factors to consider are lifestyle and location. If your home sees heavy foot traffic, then use materials with higher resilience such as vinyl or wood flooring. In the kitchen and bathroom, choose materials that can withstand water and moisture, like tile or sintered surfaces.
"We welcome every opportunity to help you make the best financial decisions toward achieving your unique dream home."
– Joni Young, Aiea Branch Manager, HawaiiUSA FCU
Factors to Consider
Additional Costs: When planning your budget, include the cost of installation in addition to any raw materials to avoid overspending.
Level Off: Make sure your subfloor is level and even before installation. This will set the foundation for anything laid on top of it in the future.
$ Vinyl, About $3.50 per square foot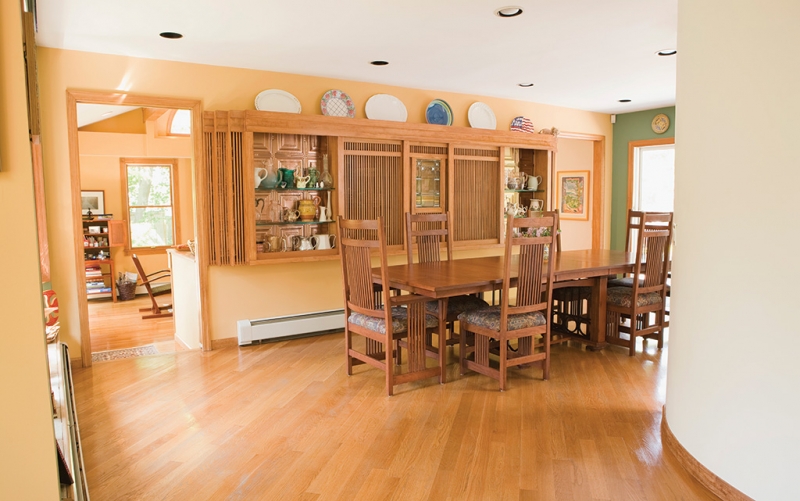 Vinyl flooring is a highly durable material, making it a great choice for any high traffic areas in your home. Its water- and stain-resistant qualities mean that it's also ideal for kitchens and bathrooms. Vinyl is available in a broad range of patterns and colors, affording you great flexibility in design choices. Vinyl flooring is relatively budget-friendly and easy to clean. However, it is also important to note that colors can fade in direct sunlight and the material can be punctured by sharp objects. Available from Pacific American Lumber.
$$ Hardwood, $5 to $9 per square foot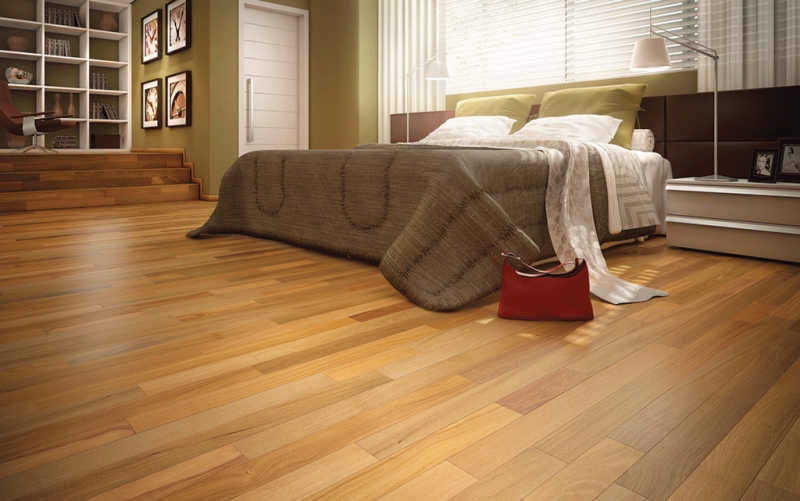 It's hard to beat the classic and timeless look of natural wood flooring. The unique patterns created by the natural growth of the wood provides a beautiful aesthetic to any room in your home. As your home ages, wood floors can be refinished to renew their luster while preserving their character. Even if you don't plan to stay in your home for very long, hardwood flooring can bolster your home's value, making it a worthwhile investment option. Available from Pacific American Lumber.
$$$ Neolith, $20 to $30 per square foot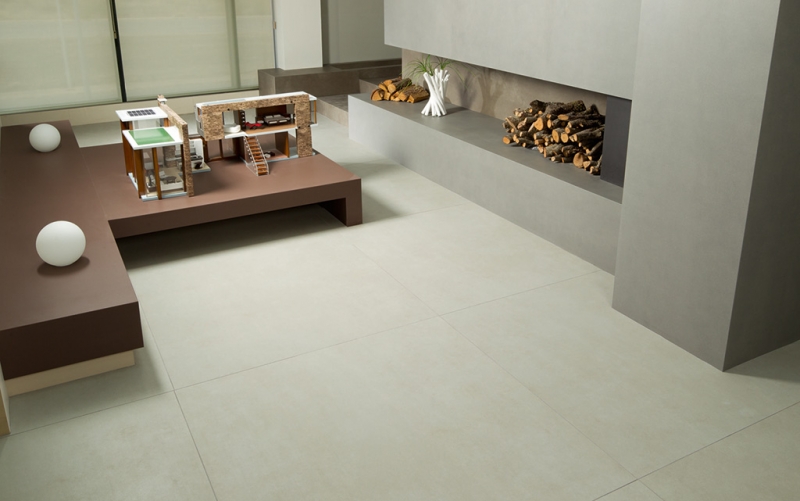 Using sintered material like Neolith provides the very best in flooring quality. The nearly seamless design means that spaces can transition from indoor to outdoor with ease, taking advantage of Hawaii's steady, tropical climate. The extremely durable material is waterproof and nonporous, making it an excellent option for kitchens and bathrooms. Its color will not fade in the sun and it stands up to scratches, stains and harsh chemicals. Available from Pacific American Lumber.
Get Your Project Off the Ground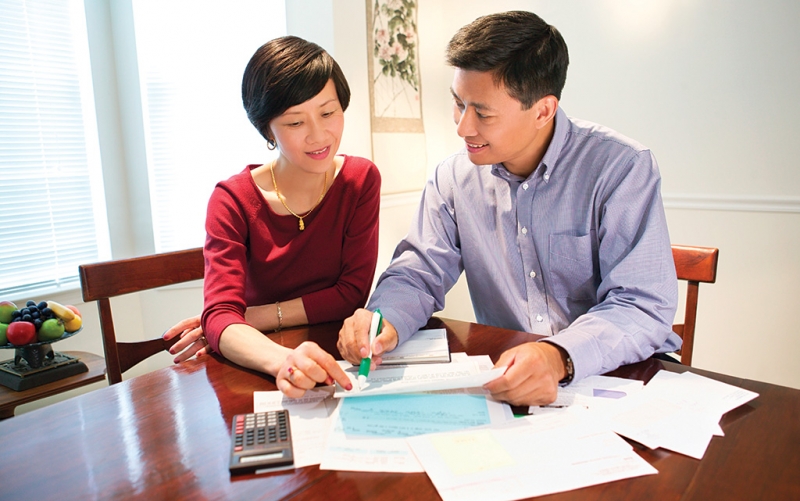 Enjoy peace of mind with a variety of financing options from HawaiiUSA FCU.
There are a vast number of options when it comes to outfitting your home with new flooring material. Once you've come to a decision, there are many different ways to finance your upgrade. Depending on your current circumstances, one option may be better than others.
Using a credit card is a great way to pay for small to medium-sized projects. The convenience of a credit card means that you can finance your project, while freeing up your savings for other expenses or emergency costs. Credit cards also have built-in buyer protection. If a vendor does not perform up to standards, you may dispute the transaction and get your money back, pending a review.
Also look out for special balance transfer promotions that may be offered for a period of time, which allow you to transfer an existing balance from one account to another. Interest rates during these promotions can be significantly lower than the standard credit card interest rates, which could benefit homeowners looking to remodel.
Projects that are set at a higher price point may benefit from a short-term personal loan or a Home Equity Line of Credit (HELOC). A personal loan allows you to borrow the funds you need, repaying the borrowed amount over a set period of time. A HELOC is a different type of loan that allows you to draw on funds using your home's equity as collateral. Check with your local bank or credit union to find out more.
"At HawaiiUSA, our members are family. Life matters is more than just a saying; helping our members to choose wisely is what we live."
– Joni Young, Aiea Branch Manager, HawaiiUSA FCU
Source: HawaiiUSA FCU
HawaiiUSA FCU is not affiliated with Pacific American Lumber or their respective suppliers.
HawaiiUSA FCU, Aiea Branch
99-115 Aiea Heights Drive, #114
Monday – Friday 9 a.m. to 5 p.m.
Saturday 8:30 a.m. to 2:30 p.m.
483-1500, hawaiiusafcu.com