Storm Front
Prepare your home with an emergency kit in advance.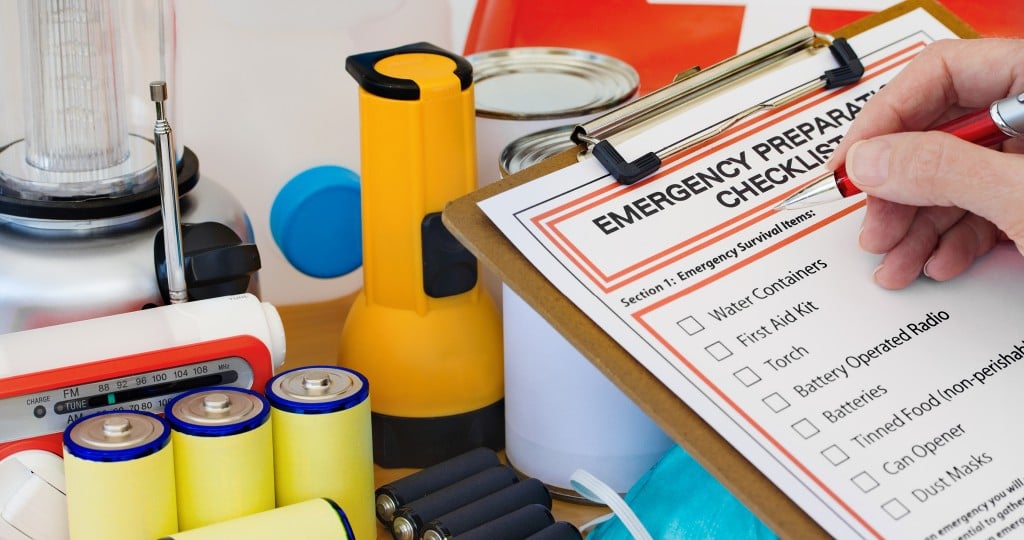 No matter if it's hurricane season or not, the Hawaii Emergency Management Agency recommends preparing an emergency kit now rather than later. "Get ahead of the game. Don't try to purchase your 14 days of supplies the day before the hurricane arrives. It will be too late," says Vern Miyagi of the Hawaii Emergency Management Agency.
Food
Each family member needs enough food for 14 days. That could be as many as 70 cans of soup, 36 granola bars and eight tablespoons of peanut butter per person.
Batteries
You need a three-day supply – enough for your phone, flashlight, radio, etc.
Water
You need a gallon of water per person per day for 14 days.
What You Need
Axe
Batteries
Blankets
Bug Spray
Can Opener (Manual)
Duct Tape
Dust Mask
First-Aid Kit
Flashlight
Fuel
Games
Medication
Non-Perishable Food
Paper Plates
Pet Food, Water
Pillows
Plastic Utensils
Pliers
Phone Charger (Solar Powered/Battery)
Radio (Battery or Crank-Powered)
Toiletry Items (Don't forget the sunscreen)
Trash Bags
Water (1 gal. per person per day)
Whistle
Wrench
Storing Your Kit
Keep your kit in one or two easy-to-carry containers. Make sure it's easily accessible and in a dry, cool place.
DID YOU KNOW?
Hurricane season in Hawaii runs June 1 through Nov. 30.