StudioBecker Offers Custom Cabinetry, Unique Architectural Millwork
Bespoke home luxury.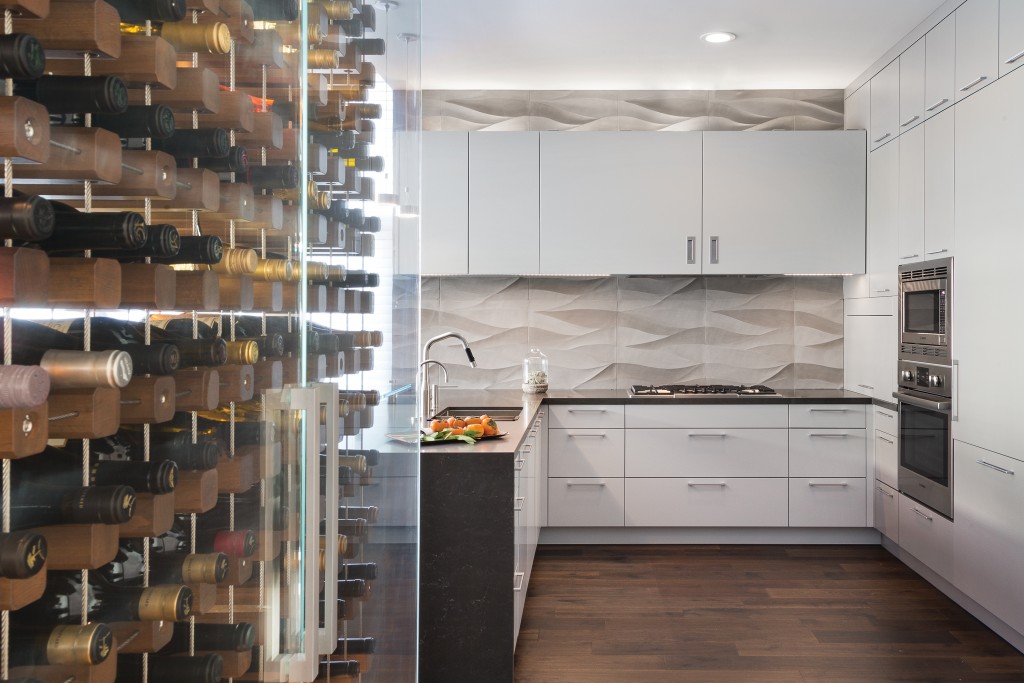 Founded in Norway 75 years ago, StudioBecker expanded its reach to the U.S. mainland and Hawaii in the 1980s. Roar Vaernes, CEO and son of the company's founder, explains that the first showroom in the Islands opened its doors in June 1989.
"In those days, it was just modular cabinets," he says. "We've since broadened our reach to include all the other rooms of the house, from bedrooms and wine cellars to interior doors and wall paneling. We're also opening up a showroom with Gaggenau in Germany so our customers can have additional appliance options. We offer a complete interior package."
For StudioBecker's Private Collection, every piece — whether it's a kitchen drawer or a closet shelf — is handmade and custom built. Vaernes says the company creates brand-new prototypes for projects in single-family homes. "We build prototypes only," he explains. "Everything we do is one of a kind — we never do two that are exactly alike."
Not only is StudioBecker's cabinetry and architectural millwork unique, its work also goes above and beyond industry standards. "All our drawers use a standard load capacity of 155 pounds," Vaernes says. "That's the highest in the market — the industry standard is 66 pounds." And drawers made at StudioBecker are 2 inches deeper than the industry standard.
In this home, for example, a vertical wine cellar takes up a narrow space between the kitchen and living room. Vaernes explains that a wire suspension setup gives the appearance of floating bottles, while the podium at the bottom of the piece holds a cooling system.
Bosch appliances were used in the kitchen. The built-in bar next to the TV provides a place to pour the wine; a sliding door allows the homeowner to easily conceal the space. "That's another type of furniture we can do," Vaernes says. "Entertainment centers, living room furniture and so on — fixed furniture. We do a combination of custom-built furniture for single-family homes and large multiunit projects."
StudioBecker's work can be seen across Hawaii, in buildings such as Anaha in Ward Village, Park Lane on Ala Moana Boulevard, Wailea Beach Villas Resort on Maui, and in the Ferguson Bath, Kitchen & Lighting Gallery showroom. Visit studiobecker.com for more details.