Summer Fun
All the essentials for an outdoor celebration.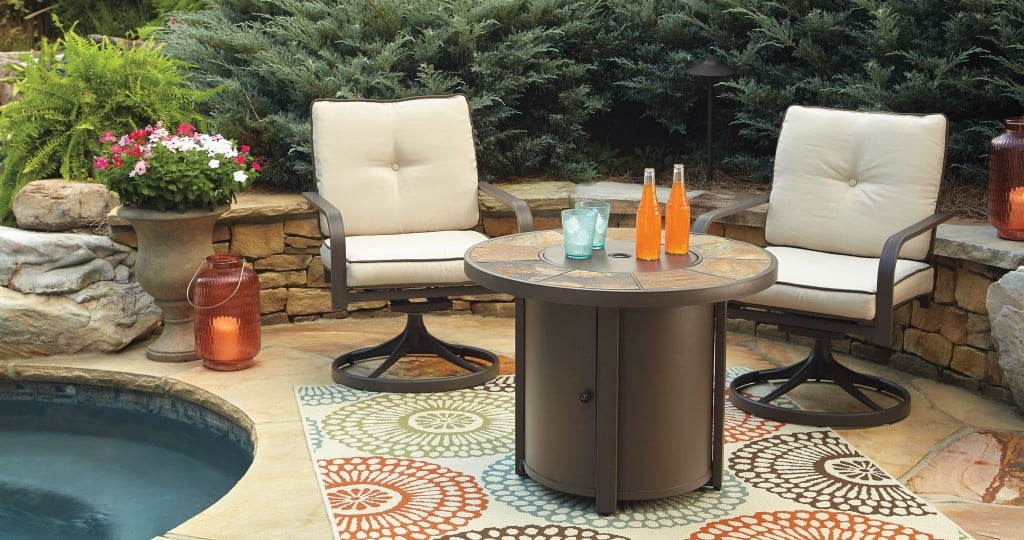 Host a dashing summer soiree with these must-haves. "When you live in the prettiest place on the planet, you want to spend as much time as possible enjoying it," says Chris Nied of Pacific American Lumber. Turn your deck or lanai into an enertainment hub with these party essentials.
1. Relax on the Lanai
Take a seat and relax in a comfy lounge chair that's durable and rust resistant. Then cozy up to a fire pit hidden within the table.
2. Provide Some Shade
Stay cool in your backyard with a canopy.
3. Shiny Lights
4. Good to Grill
How to Throw a Perfect Backyard Bash
Now that you have all the essentials, here are some tips for hosting your own summer shindig.
1. SET THE SCENE
Come up with a theme for your outdoor gathering to pump up the fun. Some ideas:
2. RAD COLORS
Stick to a specific color theme, such as bright, sunny yellow or go beachy blue and have everyone arrive summer ready in their swimwear.
3. FESTIVE
Make things festive with a tropical theme or have an outdoor fiesta.
4. HOST A MOVIE NIGHT
Grab some popcorn, place blankets on the lawn and set up a projector for a family-friendly flick. Staff favorites for summer movies include Finding Nemo, The Parent Trap, and The Goonies.
5. BACKYARD CAMPING
Have your own camping site right in your backyard. Set up a tent and look up at the stars or roast some marshmallows over a fire for s'mores.
6. COCKTAIL CREATIONS
Create a signature cocktail that'll quench everyone's thirst. Fill up a large pitcher ahead of time or set up a drink station where people can come up with their own concoctions.
7. PLAY IT LOUD
Make a summer playlist so you don't have to worry about playing host and DJ. Set up your speakers and you are good to go.
8. GAME-WINNING ENTERTAINMENT
Put out board games or arrange some friendly outdoor relay competitions to keep the fun going.