Switching to Gas Through Hawaii Gas is Easier Than You Think
Gas is America's fuel choice for heating, cooking and hot water. Are you ready to make the switch?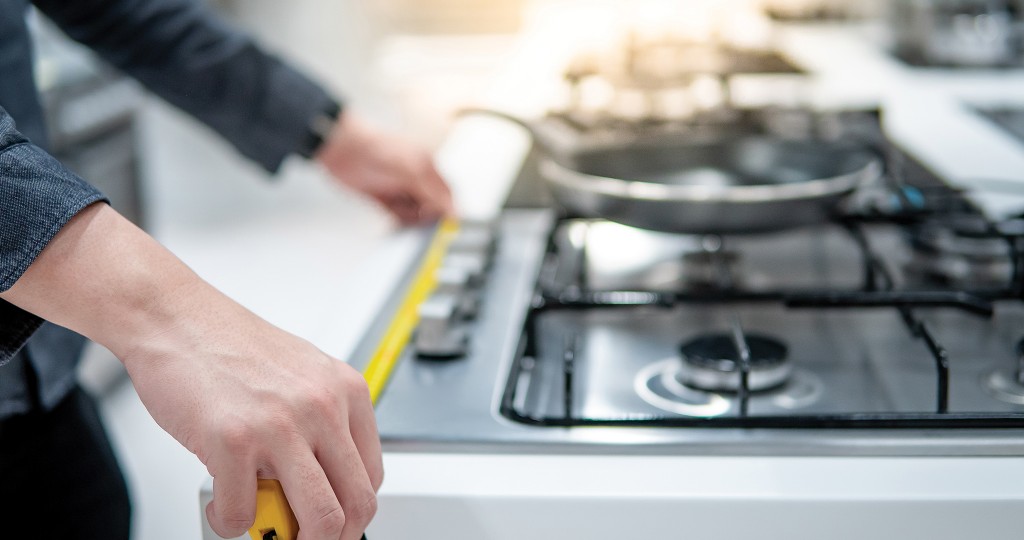 Typical Hawaii Gas customers pay less per year for gas than they would for electricity to do the exact same tasks — and the cost to convert is less than you probably think. Mustafa Demirbag, executive director of sales and marketing of Hawaii Gas, answers common questions for local homeowners who are considering making the move from electricity to gas.
Q: I'm thinking about changing my kitchen from electricity to gas. How does installation work?
A: Changing your kitchen over to gas is quite simple. Start by having your kitchen designer or contractor design your kitchen renovation with gas. Then contact Hawaii Gas to speak with a residential gas installation expert; they will help you determine whether you have a natural gas line nearby or if your gas service will be propane. They will also work with you on bringing natural gas to the meter — which will be set at your property line — or on installing a propane tank.
Q: When compared to electricity, is it more costly to cook with gas?
A: Actually, in most cases, gas costs less than electricity for the same cooking tasks.
Q: Will I need to get a permit for installation?
A: Hawaii Gas will obtain the necessary permits to bring gas service from the main pipeline to your meter or tank installation. Your plumber or contractor will handle the permit for the meter or tank.
Q: What if my house isn't close to a gas pipeline?
A: If you're in a Hawaii Gas pipeline subdivision, we can connect your home to one of our reliable utility systems. If your home is located away from a pipeline, Hawaii Gas also offers propane cylinder or tank delivery options.
Q: Aside from cost, what's another benefit of gas?
A: Oahu pipeline customers are already benefiting from Hawaii Gas' first renewable natural gas facility, which opened in 2018. Resiliency is also an important point. If you have gas during times of severe weather, you can still cook, take hot showers, etc. — even if the electricity goes out.
Are you ready to take the next step toward using gas energy in your home? Visit hawaiigas.com for more information or to request service.