Tackling Your Renovation Timeline with a Team of Experts
Your miles-long renovation list warrants help—and the team at American Carpet One can assist, every step of the way.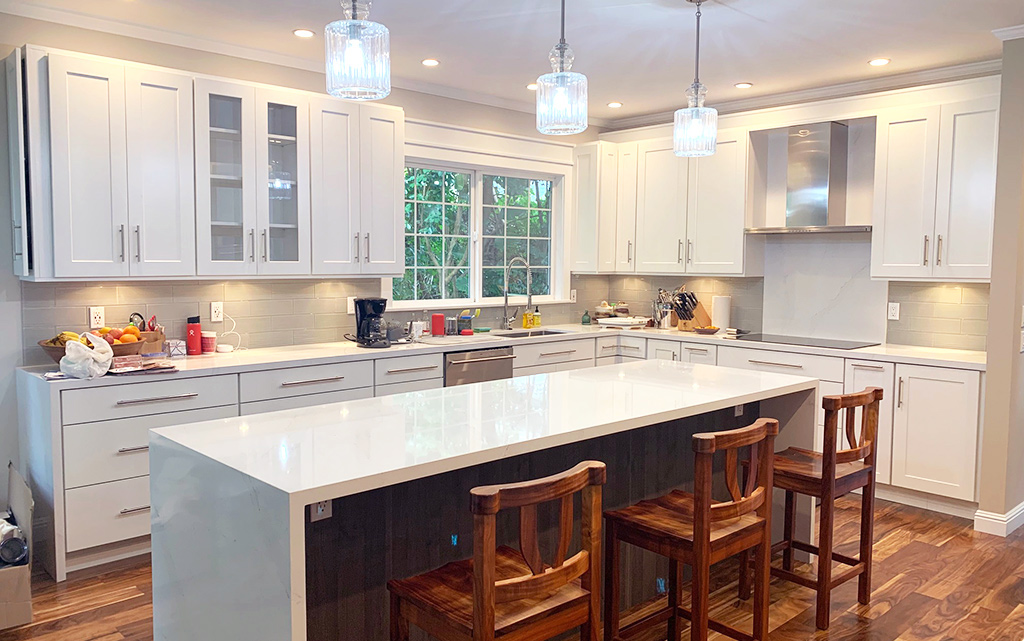 Renovations can be overwhelming, especially when there are a million decisions on your to-do list. Tear down that wall, or work around it? Granite countertop or quartz? This floor plan or that one? And there's more: Find a contractor you can trust. Set a budget you can live with. Figure out the installation issues. Phew. If only you had an army at your disposal, right?
We always say: Ask for help when you need it! Renovating your home into the space of your dreams doesn't have to involve you running around like a chicken with its head cut off. Instead of trying to vet contractors, pick out tile samples, and wrestle with budget paperwork all on your own, we like the idea of finding one team of experts that can handle all those logistics and hard questions, while liaising with each other from the get-go. Sounds like a dream come true, right?
Well, here's some good news: American Carpet One has assembled a one-stop-shop for every expert resource you need, from the start of your renovation to the very end. They're taking their 47 years in the biz doing stellar work for satisfied island homeowners (seriously — check out those Yelp! reviews!) to expand their offerings in order to give you the best service, expertise and selection — every step of the way. Logistics-savvy project managers to handle the budget and ordering? Yep. A certified contractor with decades of experience under his belt? Double check. An on-staff expert designer who can help make your vision a reality? Absolutely. The company also offers complimentary in-house design services, including designing a kitchen or bath layout when materials are purchased from American Carpet One.
Where to start? Here's how the timeline works with the American Carpet One team on your side: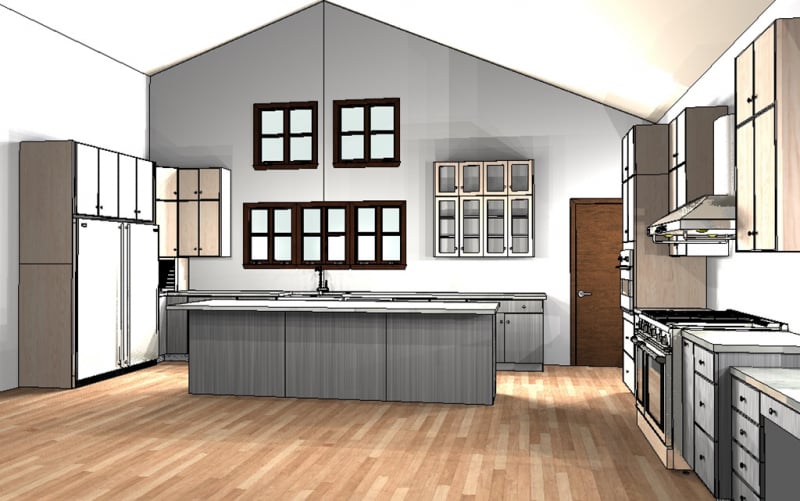 1. Game Plan Time
Every great project starts with a plan. With a renovation, that means a lot of moving parts. Budget is key, of course, but so is assembling all the materials. The team can walk you through your options for everything from cabinets and countertops to windows and doors to accessories and appliances. Oh, and to make things even easier, check out American Carpet One's Shop At Home service, in which a huge array of flooring options are brought right to your door for you to examine. Think of it as the Amazon on-demand for your renovation.
2. Measure, Measure, Measure
Measure twice, cut once, they say. To ensure everything gets measured and set up according to plan, American Carpet One has an experienced contractor ready to make house visits and get the numbers right the first time. That means no rifling through the phone book for a random contractor and crossing your fingers. Your American Carpet One contractor has been vetted and will be with you for all aspects of your renovation, from bathroom to kitchen and beyond.
3. Make the Vision a Reality
You have the nitty-gritty numbers down pat, but making that aesthetic come to life can require a bit more work. That's where American Carpet One's designers come into play; they work with you and around your space and needs to ensure just the right touches to make your refreshed rooms sing.
4. Ready, Set, Build!
All that's left now is to get it all installed! Once things are completed, you and your project manager will conduct a review to ensure everything is up to standards. Done and done.

American Carpet One Floor & Home
302 Sand Island Access Road, Honolulu 96819
808-832-2000