Take a Look at this Impressive Beachfront Estate on Oahu
A sneak peek at our September 2020 issue's cover story.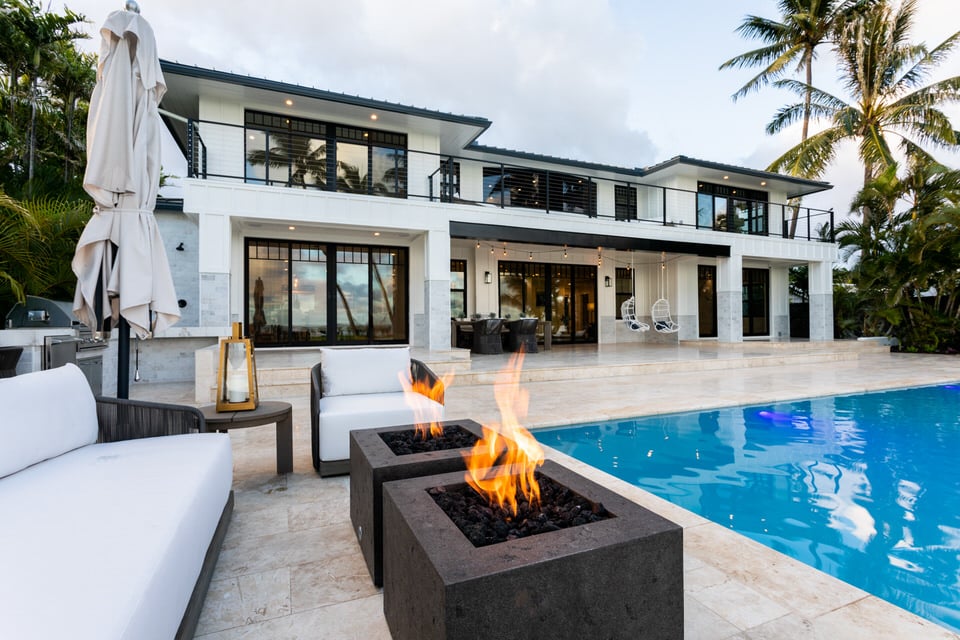 With more than 7,000 square feet of interior living space and 15,000 square feet of outdoor space, this expansive beachfront estate in Hawaii has it all. The island home is featured on the cover of Hawaii Home + Remodeling's September 2020 issue. Here's a sneak peek at the sprawling estate, right on the shore.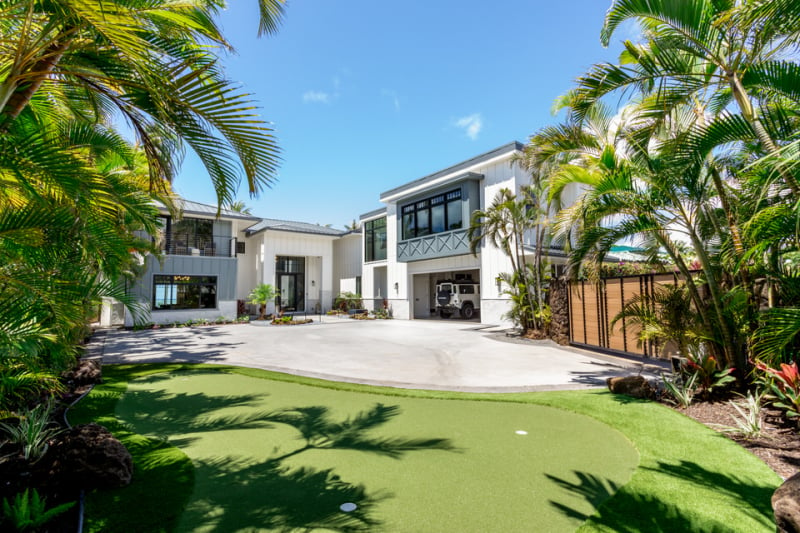 The house is an oasis. It is fully secured — 24/7 video surveillance and gated — and features Tesla's home solar system.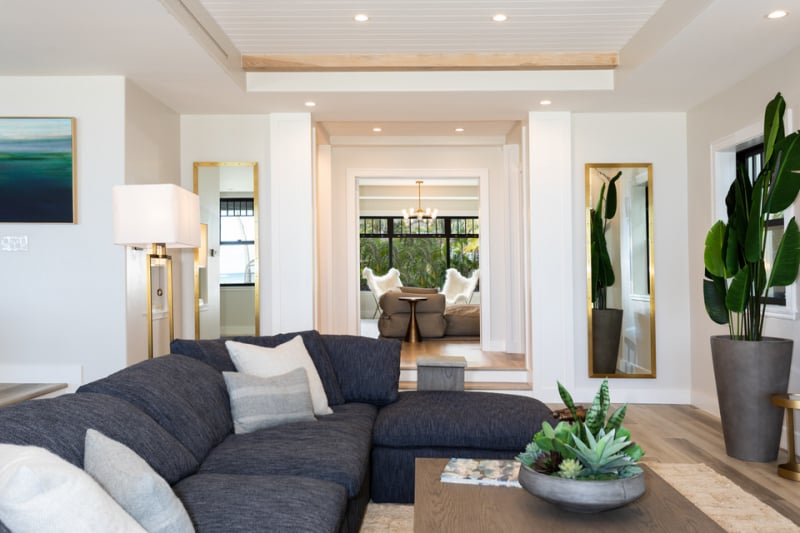 It's an entertainer's dream home. There are designated living spaces — bar area, game room and family room — with the family room containing a large comfortable sofa, cozy fireplace and recessed TV.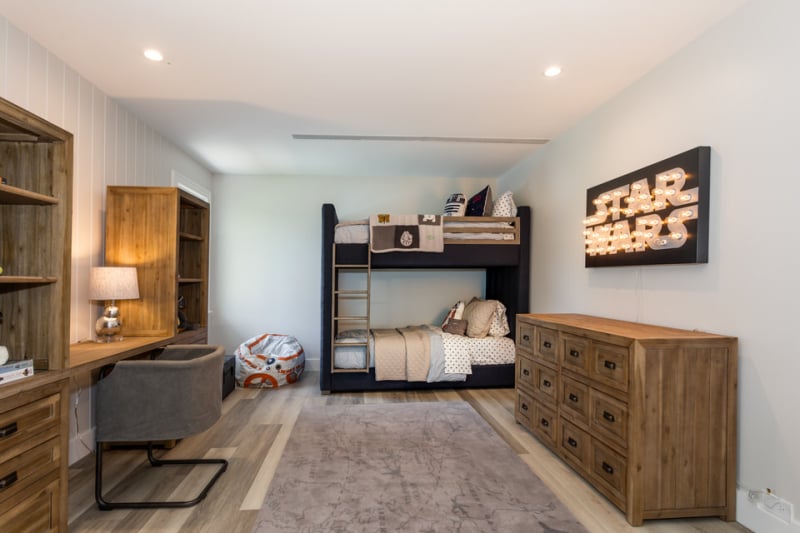 There's five bedrooms and six bathrooms — with every bedroom featuring an en suite bath. The kids got to customize their own rooms, too, showcasing their individual personalities.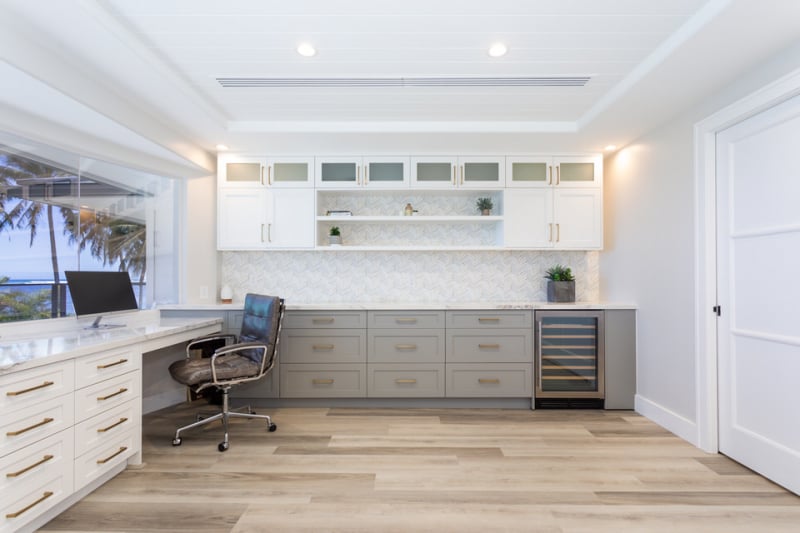 The home showcases several specialty rooms and features throughout the first and second floors: a wellness room, game room, Eucalyptus steam shower in the main bathroom, and a home office for two.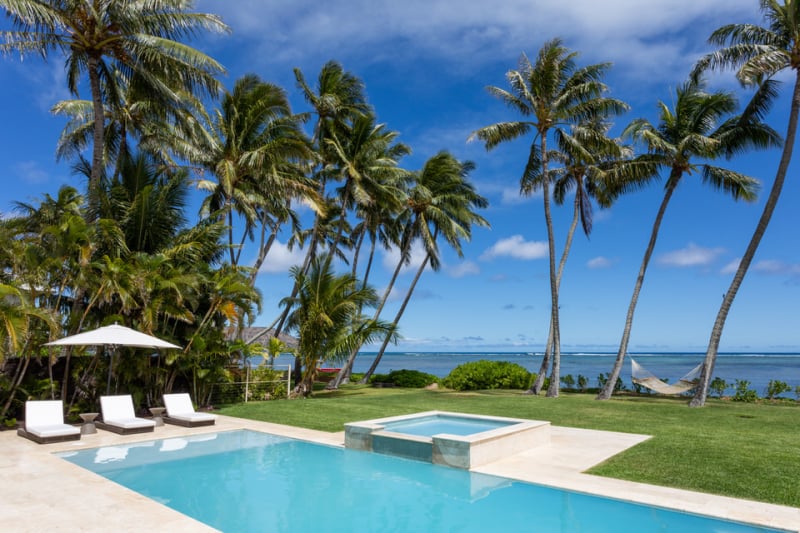 This home is the ultimate example of resortlike living. In the backyard, there's a Bali splash pool, lounge chairs, outdoor kitchen and access to the ocean just steps away.
Look for the full home tour in the September issue of Hawaii Home + Remodeling.