Taking the Lead on Building Green
Get involved in the AIA 2030 Commitment.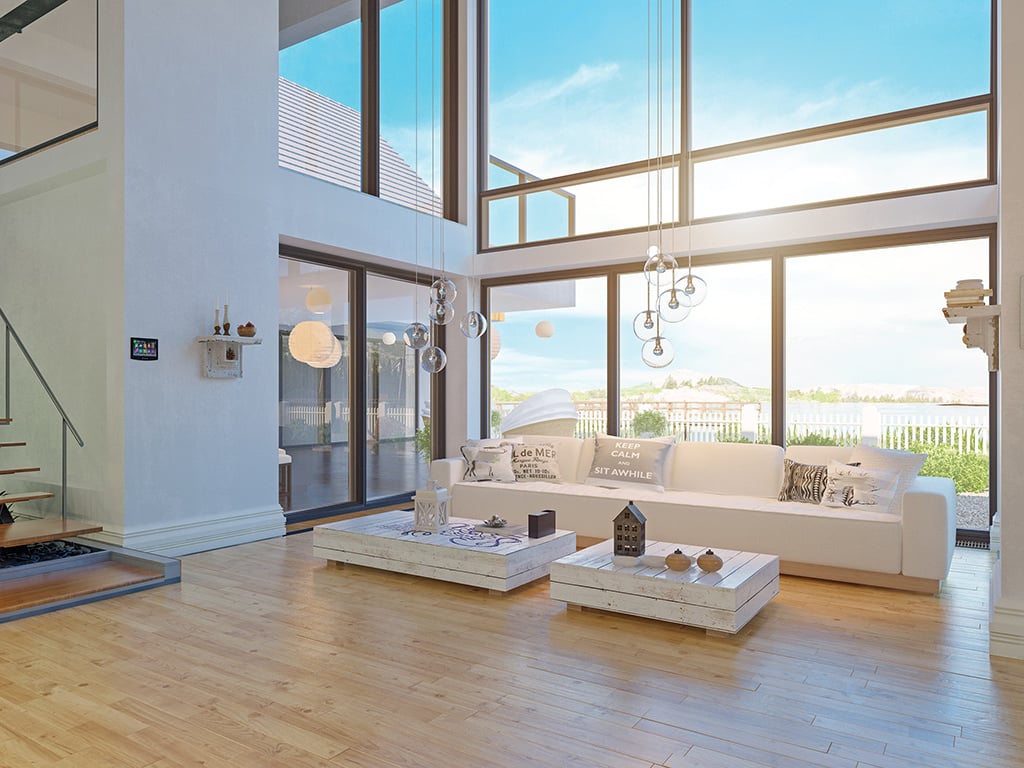 Did you know that buildings account for nearly 40% of greenhouse gas emissions? According to a breakdown of 2022 data from the International Energy Agency, building operations account for roughly 27% of these total emissions annually, while materials and construction are responsible for the remaining 13%.
Architecture 2030, a nonprofit founded as a solution-oriented research organization, takes aim at the source. In 2006, the association put out a call to architects around the world, advocating for the design and build of zero-carbon buildings by the year 2030.
The AIA 2030 Commitment is an actionable climate strategy that gives architects a set of standards and goals for reaching net-zero emissions.
As the deadline nears, we've seen vast improvements in the way we design and offset our carbon footprint in building and remodeling. But we're not quite there yet. Architects, engineers and homeowners can play a key role in offsetting that 40% of emissions.
More than 1,100 companies have signed the 2030 Commitment nationally, but only six in Hawaii. This year, the AIA Honolulu chapter offered a 10-week educational series for its members on how to utilize load reduction, passive systems, high-performance systems, daylighting, renewable energy and other ways to reach these goals. We hope to see many more Island companies become 2030 signatories.
While the AIA Honolulu chapter is encouraging local businesses to sign the commitment, we understand that some may not have the resources and may not want to pass on the cost for energy modeling to their clients. The most important conversation to have with your architect centers on why an efficient and climate resilient home is important to you — ask what local materials, design techniques and energy sources you can use in your build or remodel to help offset your carbon footprint. Architects have the knowledge and skills to ensure the most sustainable design for your home.
The upfront costs for these improvements — like a solar system or higher-efficiency windows — may seem like a lot, but the long-term savings are well worth it and will set you up for the future. There are also many federal and state rebate and tax incentive programs available to assist with the initial costs. Check the Database of State Renewables & Efficiency online at dsireusa.org for the latest programs, and be sure to ask your architect if they are a 2030 signatory.
Julia Fink is the executive vice president of AIA Honolulu.