The Impacts of COVID-19 on Hawaii Homes
Local experts, designers and architects weigh in on the effects of the coronavirus pandemic.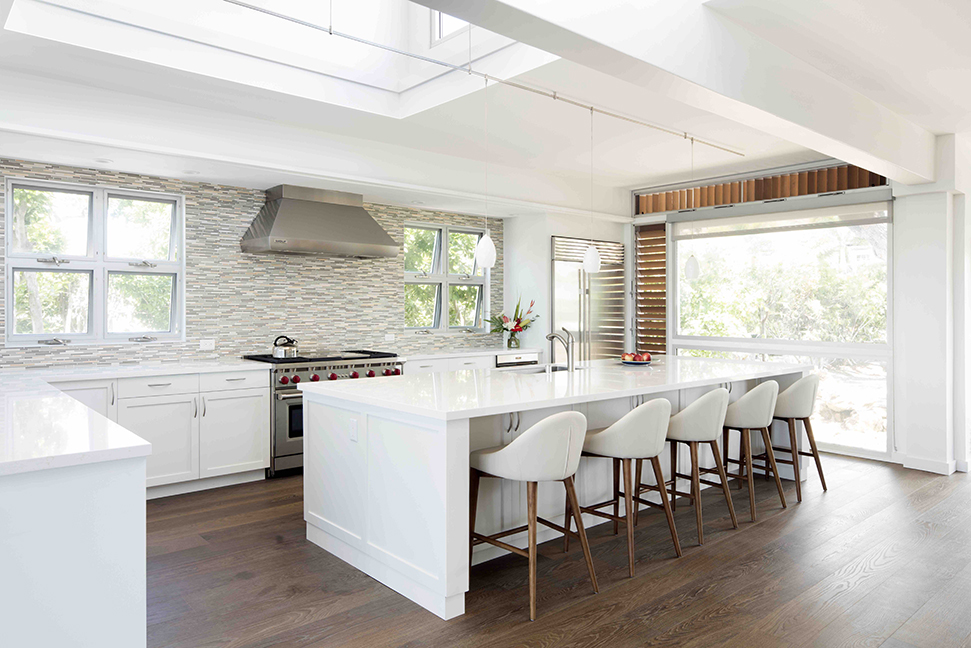 The coronavirus crisis has changed the world as we know it. In this "new normal," we've had to adapt — sheltering in place, social distancing, etc. — which means most of our time is spent within the walls of our homes. What will the lasting impacts be and how will this shape the way our homes are built? We reached out to local experts to see what their thoughts are on how this global crisis will affect the home industry. Here are the takeaways — from navigating through today's landscape to what changes will occur and what the future may hold.
The local building industry is considered essential, but business has been far from usual — with many companies having to integrate more social distancing practices.
"Many of us in the design and construction industry are considered an essential business to continue work while the stay-at-home mandate is in effect. While we may be continuing with remodeling and construction, it is far from business as usual. Companies are not working with a full crew and projects are taking longer to complete when we are implementing safety measures at the shop and the job site for our employees and our customers." — Cris Johnson, president of the National Kitchen & Bath Association Aloha Chapter and owner of Hawaii Kitchen & Bath
"Our member firms quickly learned to navigate the new environment, to be resilient, and to continue to serve our clients. … Most architects transitioned well into remote working, using sophisticated technology to connect with contractors and clients. On construction job sites, our contractors seem well aware of, and are following, appropriate protocols such as physical distancing, wearing of face masks, taking temperatures, etc." — Purnima McCutcheon, president of AIA Honolulu and senior designer and project manager at FSC Architects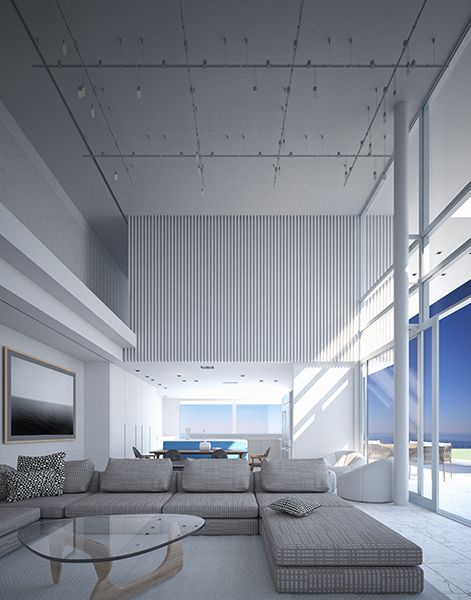 Current projects — pre-construction and under construction — are either up in the air or have adjusted timelines.
"As you'd expect we have three main concerns: Can we help keep existing projects under construction moving forward expeditiously, will projects in pre-construction continue, and will new work develop? Thus far, we've seen about half of current homes under construction experience some sort of COVID-19 related slowdown. Not all are bringing jobs to a standstill, but the delays are frustrating. … About half of our projects in pre-construction (everything leading up to completion of permitting, award of contract and start of construction) are on hold now – this goes for schematic, design development and construction document phase work." — Fritz Johnson, principal, Fritz Johnson Architect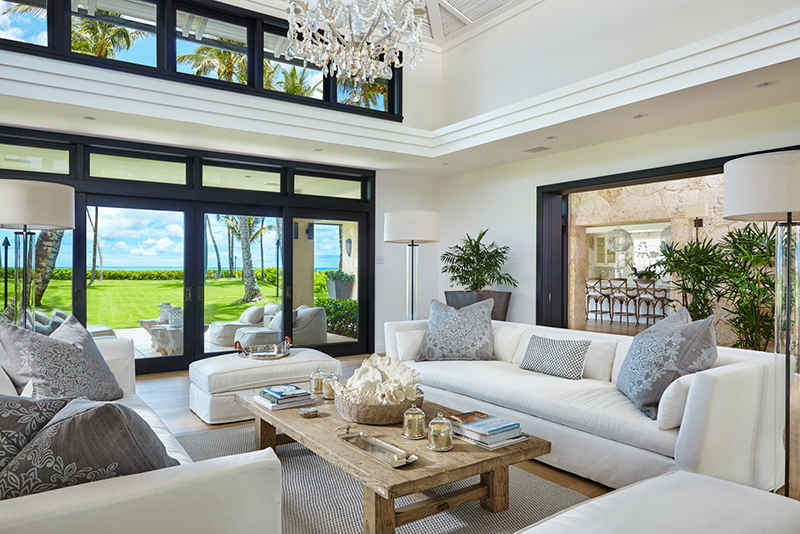 As people spend more time indoors, they are getting to know their homes better (and what they want to keep or change).
"Most of us have not spent nearly this many hours per day in our homes in our lives. We are all noticing the things that could make our residences more livable, so we believe that there will be renewed emphasis on creating homes that lift our spirits – even if we were to shelter there as we have all been doing these last weeks." — Laura Ayers, principal, WhiteSpace Architects
"Our new work-from-home environment will impact the design process with new construction as well as remodels. Open concept living is still the most requested design, but we will see modifications to kitchens and living spaces to incorporate the home office. It will be easier to incorporate separate rooms for office space in a new build; however, for an existing residence going through a remodel, more planning and out-of-the-box designing will need to be discussed with the homeowner." — Cris Johnson, president of the National Kitchen & Bath Association Aloha Chapter and owner of Hawaii Kitchen & Bath
"While 'sheltering in place,' homeowners are really learning the deficiencies of their current residence (as well as understanding what they like). I think in the long term there will be more people working remotely and this will have an impact on residential design, with more need for private workspace, more long-term food storage and spaces for exercise as well as relaxation." — Peter Vincent, FAIA, NCARB, Peter Vincent Architects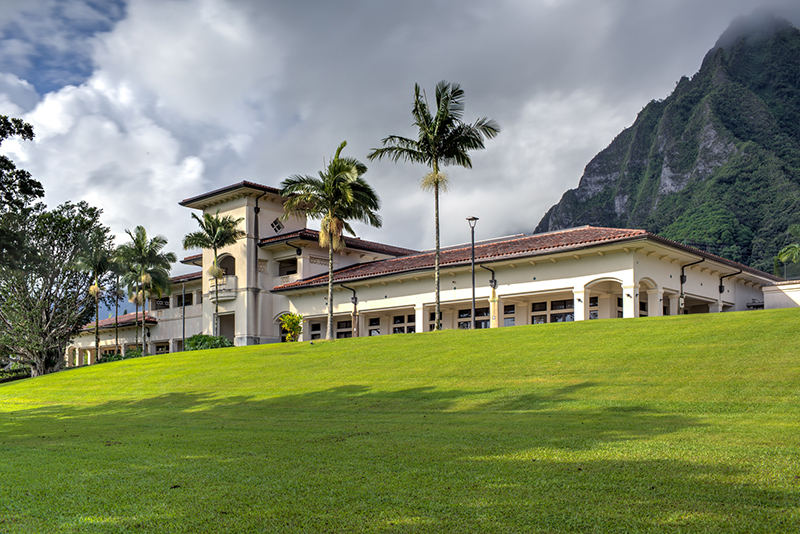 On moving forward …
"The uncertainties that our clients and families now face will drastically impact decisions to pursue construction of that new home or that great addition. Today's low interest rates are very appealing, but that final decision is not an easy one. Homebuilders need to take precaution for their workers, their clients, patrons at supply houses and pretty much all interactions. Any provisions for added precautions, extended schedules and material cost increases will need to be passed on to clients; in some cases making their projects unfeasible." — Dwight Mitsunaga, president of BIA-Hawaii and president of DM Pacific Inc. and Pacific Architects Inc.
"In the months ahead, the health of our industry can go either way. On one hand, we have homeowners that have been in their homes for weeks and weeks, thinking about all the remodeling they can do. It can create a surge of business for the design and construction community, but it also can create delays in getting materials. On the other hand, homeowners may remain cautious, putting off remodeling projects until the financial world can catch up and this can result in companies with no work again, which will affect our local economy." — Cris Johnson, president of the National Kitchen & Bath Association Aloha Chapter and owner of Hawaii Kitchen & Bath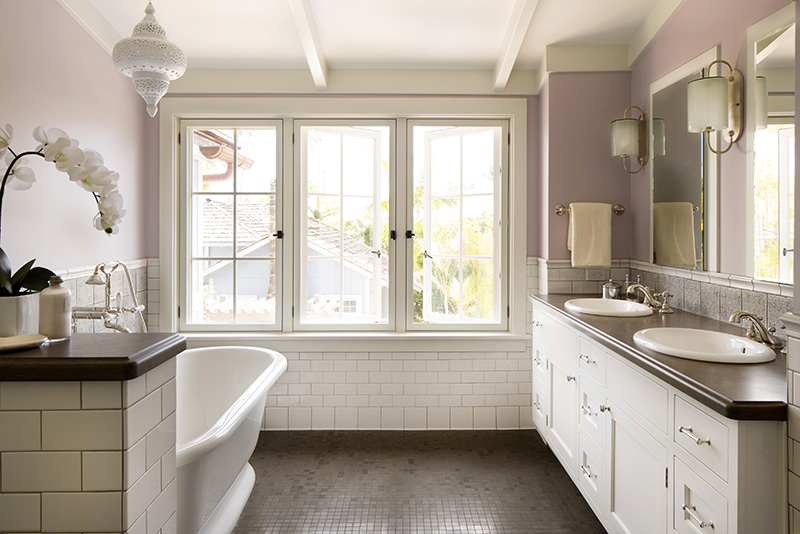 "We found in the 2008-2010 recession that residential projects slowed and much of the work focused on minor renovations as owners opted to stay in place instead of building new. We may see a similar pattern reemerge, once work returns to normal and it will be our job to provide design solutions that are economical yet creative." — A representative for MASON, an architecture firm
"As a community, we will get through this together. Hawaii's economy will open back up, and the building industry will likely be seen as a key pillar in that recovery." — Laura Ayers, principal, WhiteSpace Architects
"Keep investing in local firms, contractors and suppliers. The resources keep Hawaii residents employed, keep the demand for goods flowing and continue to support the local economy." — Peter Vincent, FAIA, NCARB, Peter Vincent Architects