The Kindest Cut
Growing Fruit Trees at a Micro Scale — Pruning for Productivity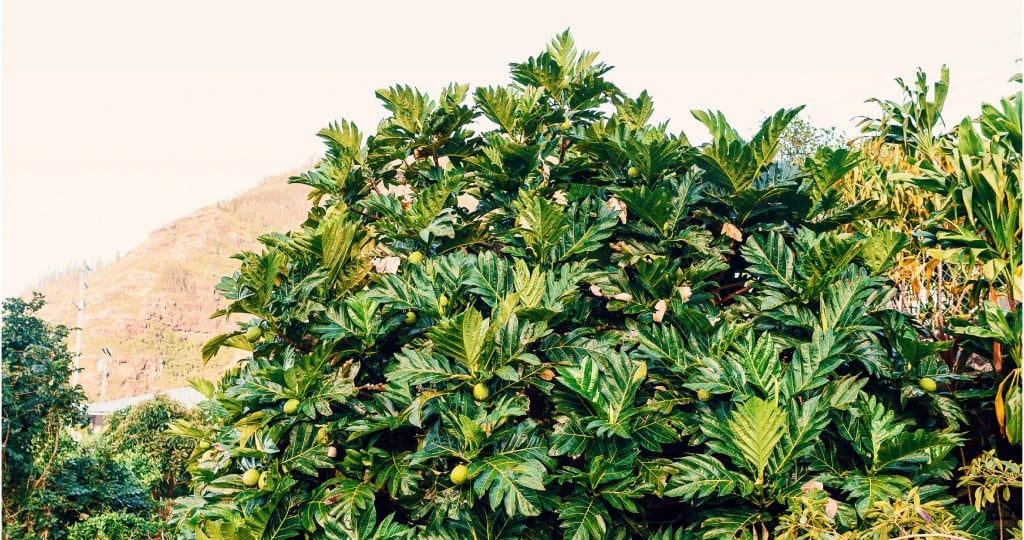 When it comes to landscapes, it's easy to assume more space means more options. If you have a small yard, you may think larger trees aren't practical, but there is a simple solution: pruning. With proper pruning and planning, you can sustain a fruit tree that is as productive as it is tiny. "The goal is to maximize the space for productivity," says horticulturist Heidi Bornhorst. "A small space will work for almost any type of fruit tree, but you have to take care of it. Make a plan, discuss it with the whole family and then strongly consider hiring a professional. Trees are valuable. They're worth hiring the right people to care for them."
Here's what you need to know about do-it-yourself pruning (hint: the bigger the job, the more muscle you'll need) as well as tips on how to find a contractor for larger jobs.
---
1. LET THE SUN SHINE IN
Leave gaps or windows between branches to let sunlight through to the lower branches and grass. The windows help oxygen flow more easily through the tree, which is ideal for the plant's growth.
2. KEEP IT ON THE DOWN LOW
Try your best to preserve the lower branches so that picking fruit by yourself is easier.
3. MIND THE MIDDLE
Do not remove branches from the middle or inside the outer branch cover. Not only is this a safety hazard, since branches may fall on you, it could also severely damage crucial parts of the tree if the bark doesn't have a clean tear. It's like a hangnail: You wouldn't want to just rip it down because it could strip off skin. Ouch.
"Trees don't want to be trimmed, but they heal and close off the wound (because it is a wound) in a different way than we do, so you always go back to a main branch and, when you're pruning, you're thinking: What am I taking off and why? For example, I'm taking off this one because it's going into the house and attracting ants. I'm taking off this one because it's annoying people walking by. I'm taking off this one because I'm propagating and this is a good branch to propagate," says horticulturist Heidi Bornhorst.
4. PREPARE FOR LANDING
If the area beneath your fruit tree is surrounded by concrete, be sure to pay attention to when your tree produces ripe fruit, otherwise it could end up splattered on the hard ground.
5. DISPATCH THE DEAD WOOD
Carefully remove dead or unproductive branches.
---
TOOLS OF THE TRADE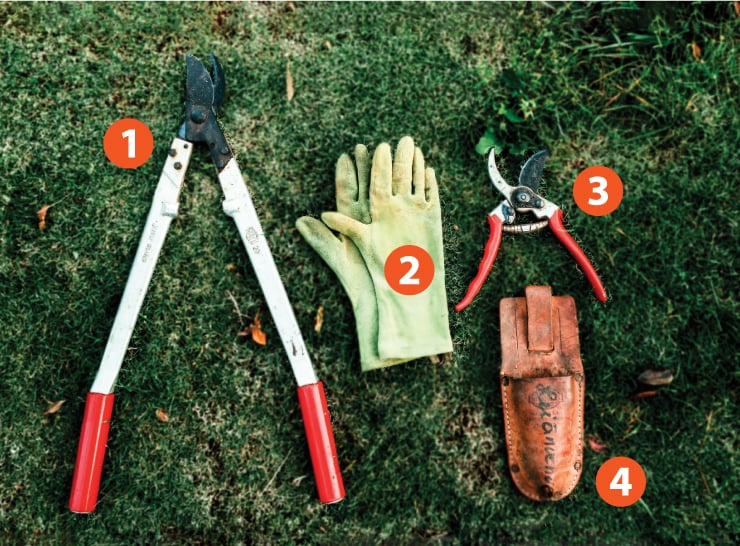 ---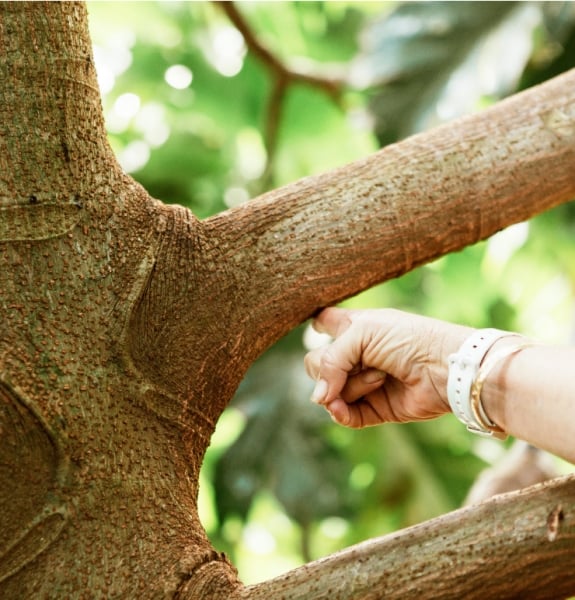 ---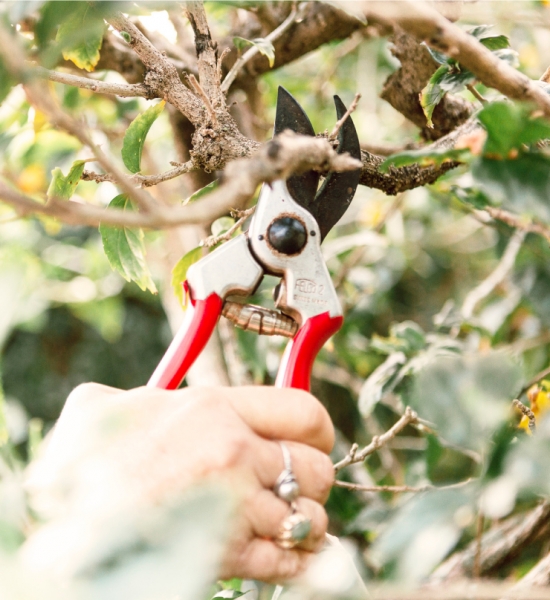 ---