The Kitchen is the Heart of Your Home
Tips for envisioning your future and planning your renovation finances.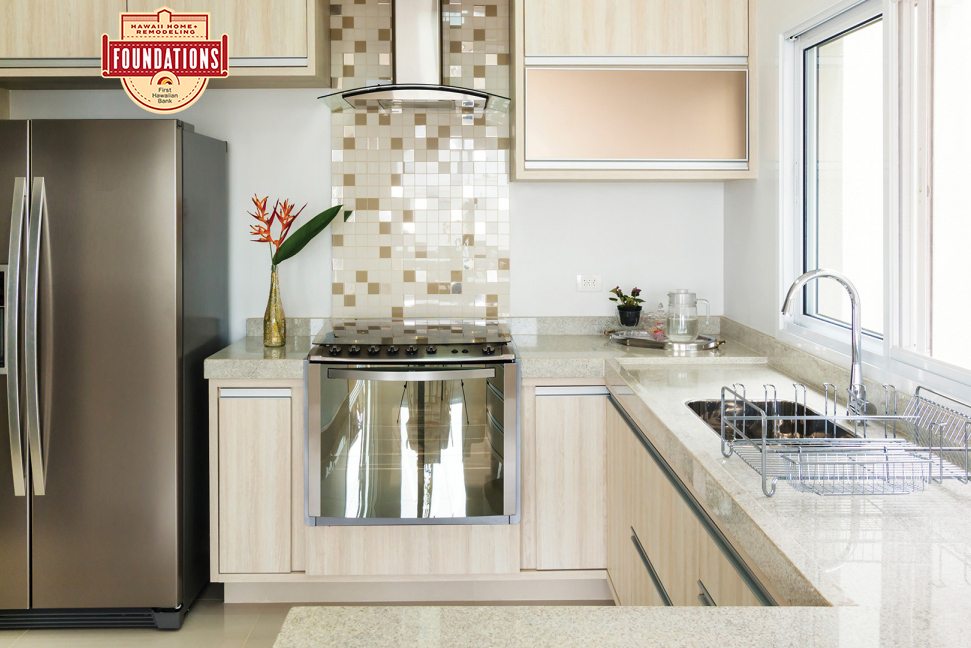 The kitchen is the heart of your home.
It is the place where friends and family gather to nourish and restore energy. It is where meaningful conversations take place, where original ideas become new traditions.
As lifestyles change, however, so does the kitchen's purpose.
Maybe your children have grown up, and your kitchen shows signs of wear and tear. Now might be the time to install new countertops. A new ceiling. The white flooring you've always wanted.
Perhaps your career-oriented lifestyle keeps you away from the kitchen. A quick solution: Invest in smart appliances that automatically prep dinner and send alerts when grocery supplies are low.
Now, envision your future. Do you see yourself aging at home? Consider a renovation to make your kitchen more accessible and safer during your golden years.
Paying for kitchen upgrades is easy–and convenient–with a Home Equity Line of Credit (HELOC) from First Hawaiian Bank. With a HELOC, you use the equity from your own home to secure funds. And you withdraw the funds as needed.
First Hawaiian Bank offers its new Home Equity FirstLine, an attractive new program that allows you to lock in a fixed rate up to 30 years. Talk to a personal banker from First Hawaiian Bank today to learn more.

"Our new Home Equity FirstLine provides convenient access to funds and is designed to give greater financial flexibility with its long-term fixed rate lock options."
Derek Wong, FHB Senior Vice President
For more information, visit any First Hawaiian Bank branch or go to FHB.com.
Member FDIC. Equal Housing Lender.
---