The Landscaping on this Kailua Beachside Haven Provides Peace and Privacy
The outdoor spaces, redesigned by Steve's Gardening Service, shine.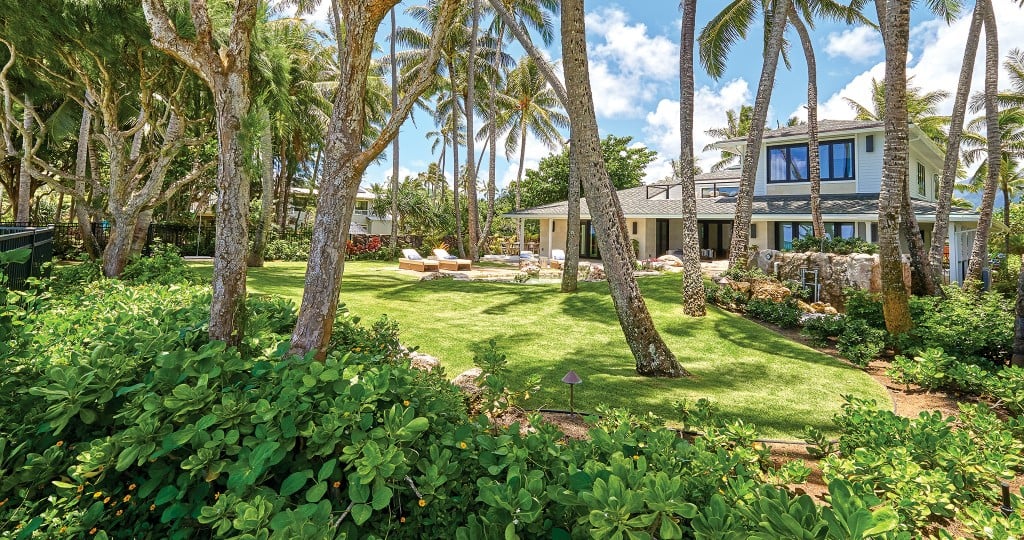 The soft sounds of rolling waves and swaying coconut trees fill the backyard of this Kailua beach home — making it easy to see and feel the charm of living on the Windward Side with its stretches of white sandy beaches and soft blue waters all around.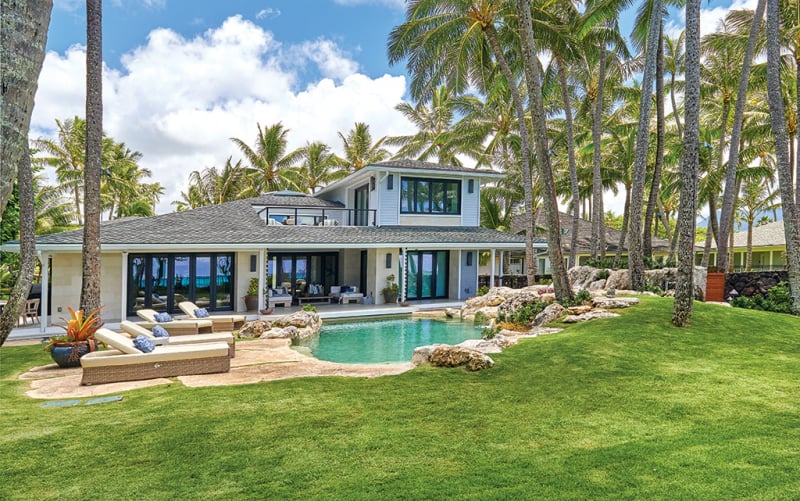 The beachfront property was recently renovated and needed its outdoor spaces to be just as elevated as its interiors. "Everything was re-landscaped and re-done," says Steve Dewald of Steve's Gardening Service, who was tasked with updating the landscaping that was originally designed by landscape architect Steve Mechler more than two decades ago.
At the front of the house, dwarf plumeria trees and two new coconut trees come into frame, along with heliconias for a small pop of color. "Here, we are more sheltered from the wind," says Dewald, "but there's still a lot of beach plants." New beachside lighting and fixtures were installed throughout the property.
The sides of the house are kept simple, with salt-tolerant plants like Tahitian gardenias, wax ficus and giant white birds of paradise, as well as bridal veil plumerias that grow straight up, perfect for narrow spaces.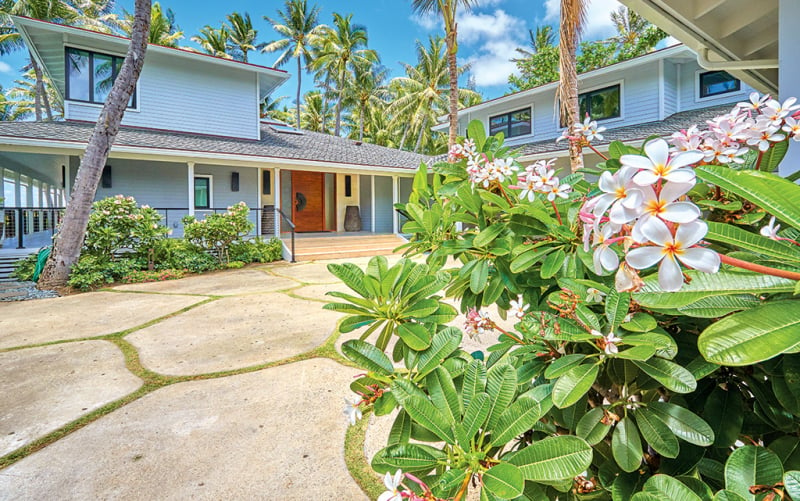 The real gem of this home is the backyard, but it was in need of some major polishing.
"This was a disaster," says Dewald, reflecting on his first impression of the space. Although the property had some nice features, there was a large white coral concrete wall that went around the yard, taking up most of the space and blocking the ocean view.
Steve's Gardening Service tore apart the wall, keeping some of it around the pool to work into the new landscape. To seamlessly blend the home's extension and new lanai, white concrete needed to be added and stained to match the original wall. "That was the biggest challenge of this job, trying to get the concrete to match," says Dewald, mentioning that they had to rub sand and dirt into it until they looked alike.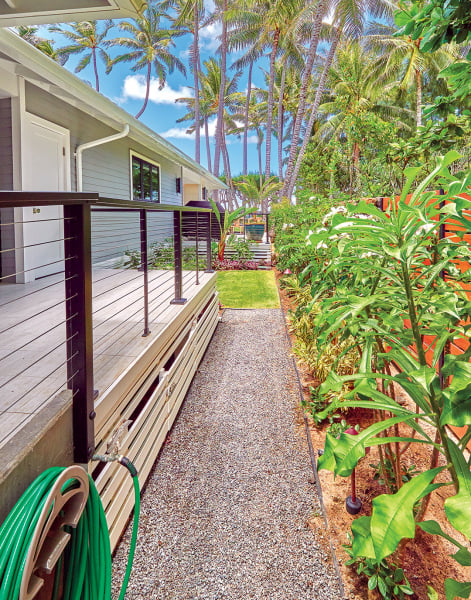 Rock walls and aluminum fencing now stand along the property lines.
For the backyard, El Toro grass was used for its durability, as well as beach tolerant plants that can handle the heavy salt air. Existing ironwood and coconut trees help to cut down on the wind.
"A really simple plant palette, just to keep things really simple," Dewald says of the flora choices. "These plants will grow taller and create more privacy as well."
The most important thing for the homeowners was to maximize their lawn space and make it usable, says Dewald. Now, they can relax and sit in their pool while looking out onto the bay.