The Little Living Spaces That Could
Go small and go home with these tips for small island homes.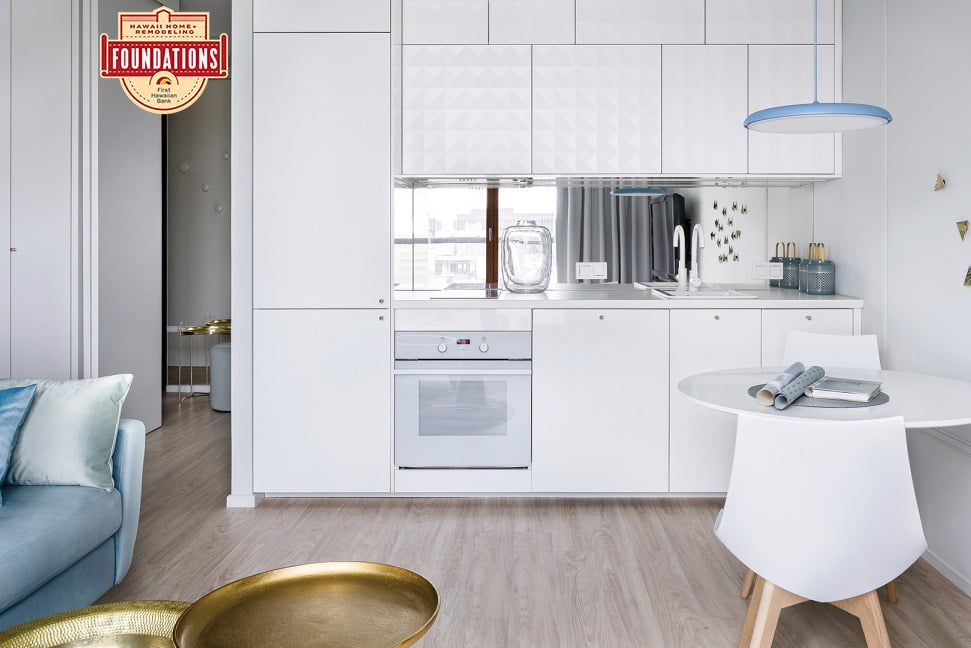 Real estate is a hot commodity when you live in paradise, where maximizing what you've got is an art form in itself. How do we make the most of our small spaces? By thinking outside the suburban box, downgrading our wants and needs, and sourcing pieces that pull double duty.
Shop smart for multipurpose modular pieces. Think ottomans that double as storage spaces, shelving racks that pull out into desks, or dining tables with extensions for hosting.
Downsize big ticket items and get smaller, compact versions of appliances: apartment-sized stoves, smaller European-style refrigerators, flat and wall-mounted televisions, or stacked washer/dryer units.
Go in-depth when it comes to storage with recessed or built-in cabinetry and shelving that take advantage of unused nooks and crannies and keep your living area freer and more open.
Pro tip: Switching out your big-ticket items for space-saving ones can get pricey. Consider financing your renovations with a home equity line of credit, or HELOC, which uses your property as collateral. The interest you pay is lower than most other loan types and you'll have access to the funds you need, when you need it. To get started, talk to a personal banker at First Hawaiian Bank.
For more information, visit any First Hawaiian Bank branch or go to www.FHB.com.
---