The Modern Beach House
Embracing outdoor living by shrinking interior spaces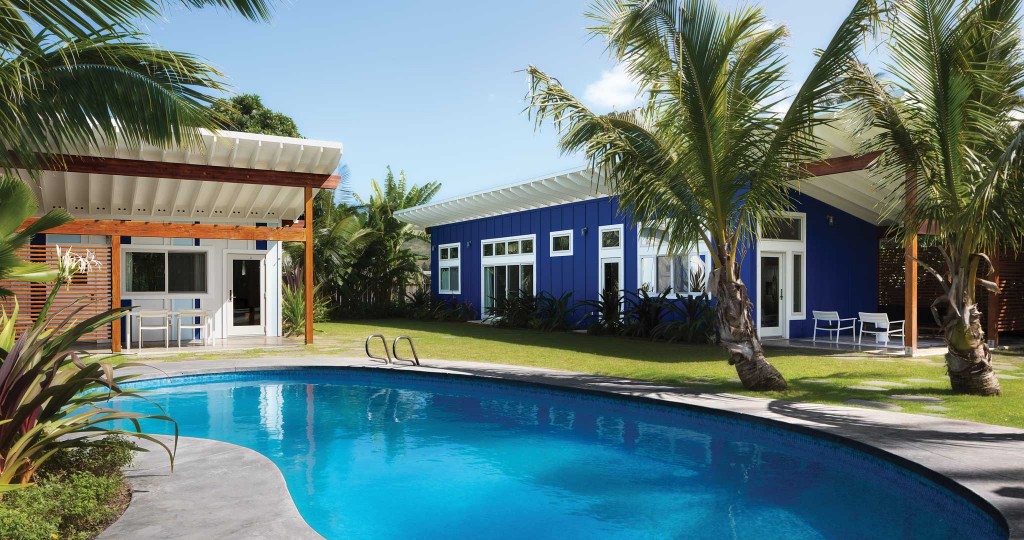 American Institute of Architects Honolulu Chapter Editor's Choice Award
Hale Kilo I'a, the winner of this year's American Institute of Architects Honolulu Chapter Editor's Choice Award, is a modern beach home that boldly challenges the paradigm of conventional residential design. "We took the concept of outdoor living a step further by shrinking interior spaces and allowing them to expand with large window-and-door systems," says winning architect Ryan Fujita of Fujita + Netski Architecture. "The edges of the rooms become the adjacent structure's walls, the landscape and the landscape walls."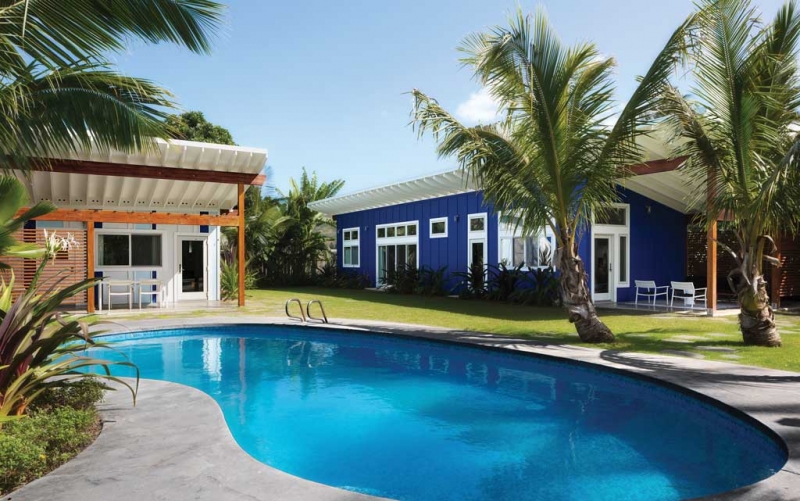 Set just a few blocks from Kailua Beach, Hale Kilo I'a is new residential construction replacing an existing single-wall house. With the exception of refurbishing the existing pool, all elements of this Kailua house are part of the new design, a process that began by exploring several renovation options.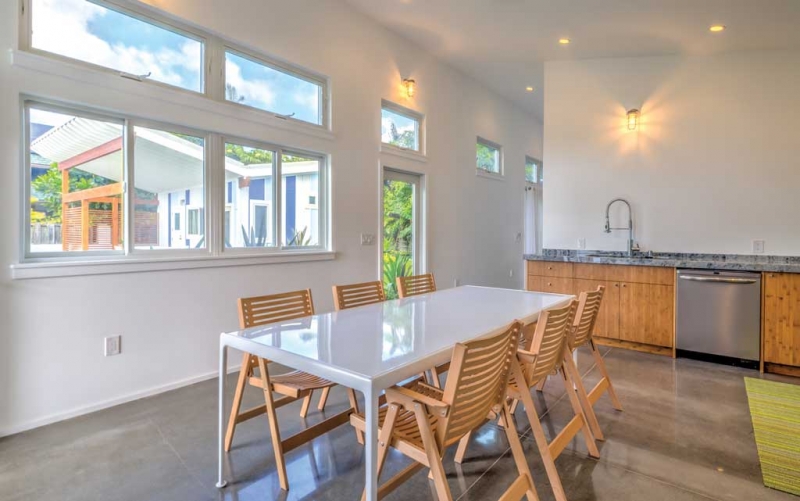 "Kailua has a beach focus with simple and modest house street fronts. This gave us clues to how we wanted the house to feel," Fujita says.
Sculptural and modern in form, the details of the house take cues from traditional Hawaiian architecture with board-and-batten siding, high ceilings, large roof overhangs and lanais. Make no mistake though, this is an ultra-modern take on the beach house.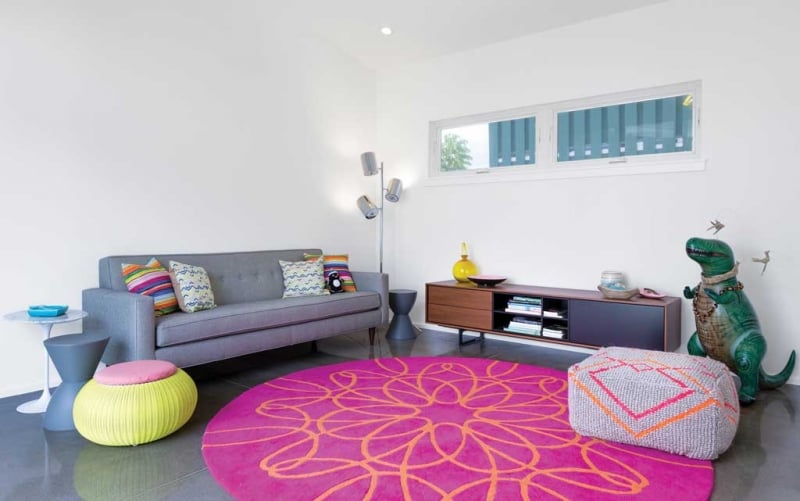 "It avoids a stylistic design approach and focuses on responding to the demands of a house near the beach in 2016," says Fujita.
Visiting Hale Kilo I'a challenges the senses of scale with all spaces uniquely vaulted and animated by the constantly changing sun during the day. Bold colors, patterns and forms in the design create a unique series of spaces that are both inviting and warm. By separating the house into two smaller structures, each with a covered lanai, but no covered connection, the residence takes on an expansive feel that captures the essence of living in Hawaii. "Coming into the yard, the sense of openness and space is amazing," says the homeowner. "The location of the houses makes the yard look twice as big."