The Most Important Bathroom Design Tip
If you need to know anything about remodeling your bathroom, it's this.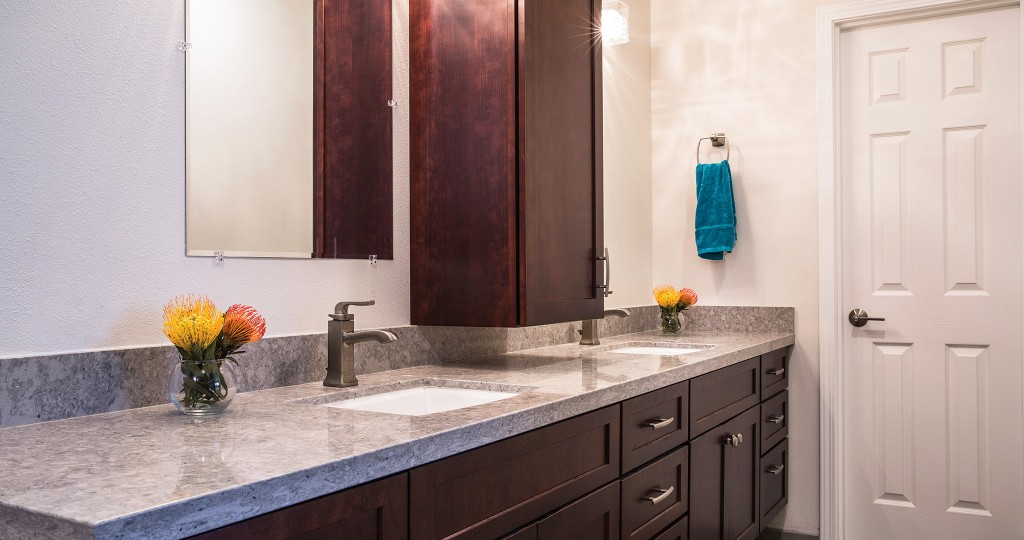 So you're considering renovating your bathroom. Maybe it's to aesthetically update the space or make it more functional. Whatever your reason, you should know that the most important bath design tip is to plan for the future, according to Randall Omoto of Homeowners Design Center.
"Many of the projects we take on we are putting in features that ensure the bathroom will be relevant today as well as tomorrow as we age in place," shares Omoto.
Not only does designing for the future save money, it also lets you project future use of the space – for instance, putting in blocking in areas where there would be wainscot or bath surrounds, or mounting points for grab bars. "We have bathroom cabinets that can be converted for wheelchair access, so we don't have to replace the cabinets and the countertop later," adds Omoto.
When designing your bathroom for aging in place, make sure to talk to a designer who's a certified aging in place specialist, or CAPS. "[It's] at the top of my list," says Omoto of his recommendations. A CAPS designer can help you plan and get the most out of your space, he adds.
Learn more about Homeowners Design Center, our 2019 Readers' Choice Award winner for Bath Design, by visiting its showroom in Honolulu.
Homeowners Design Center
1030 Kohou St., Honolulu
(808) 847-0216
Homeownersdesign.com