The New Summer Home Building & Remodeling Guide
Plus, get a coupon for admission.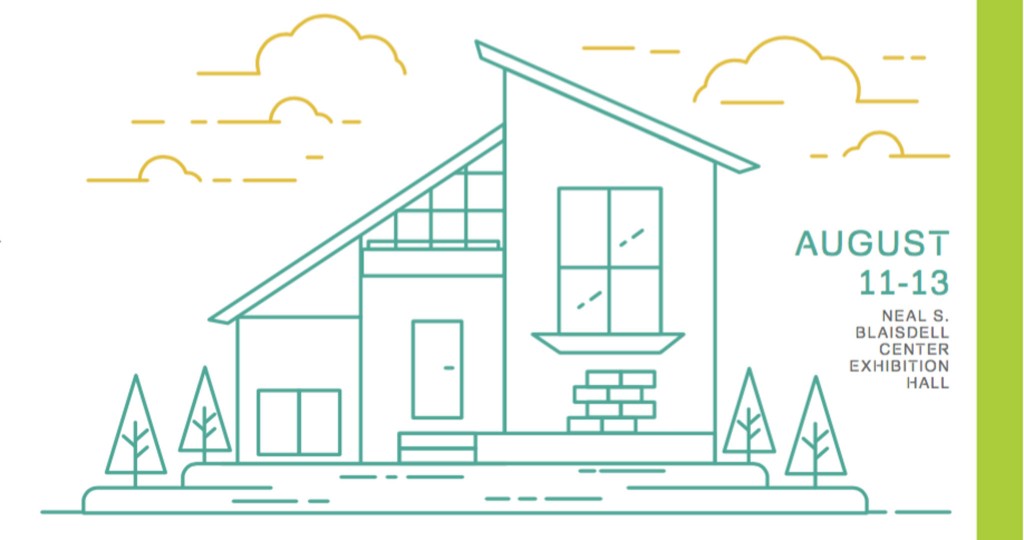 Welcome to the 2017 New Summer Home Building and Remodeling Show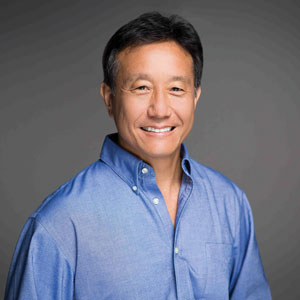 Summer! The long days of summer are an ideal time to complete all those home projects you've been thinking about. And there's no better place to start than The New Summer Home Building & Remodeling Show. Check out the latest trends in everything from kitchens and baths, appliances, flooring and windows to the most recent advances in solar energy production and storage, and so much more. Hawaii's premier remodelers, subcontractors, building material suppliers and other construction industry experts can help you decide which of the newest products and technologies are best for you and your home. Visit our "Ask an Expert" booth or attend any of our educational seminars to learn about ADUs, maintenance musts, tips for hiring a contractor, aging in place and universal design. We'll have it all together for you to get your remodeling project DONE.
Evan Fujimoto
2017 President, BIA-Hawaii
CAPS, President Graham Builders, Inc.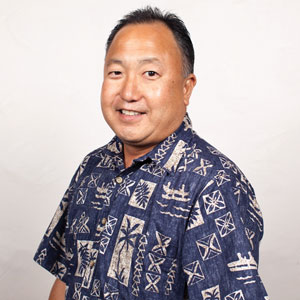 Aloha and welcome to the 2017 New Summer Home Building and Remodeling Show!
Our show this year has a new name and new energies focusing on educational seminars and providing you with valuable information from industry professionals on your next home project.
As home prices continue to rise, many of us may choose to remodel or add to our existing homes for added space. Whether it's a room for mom and dad, an accessory dwelling unit (ADU) to help generate some additional income, or construction of a new home, the reasons may differ but one thing remains the same — an informed consumer is likely to have more success in their projects than one who isn't.
Even if you aren't looking to build right away, you'll find the latest in new products and services made available by professional, licensed contractors and suppliers. The kids will enjoy our Sunday Fun Day with Honolulu's finest firefighters. Plus, our Kupuna get discounted ticket pricing as well.
Please check our show schedule for times and information. We look forward to seeing you there!
Gary Okimoto
2017 BIA-Hawaii Events Committee Chair
Senior Vice President Honolulu Wood Treating LLC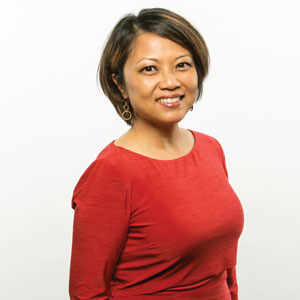 Welcome to the Building Industry Association of Hawaii's NEW Summer Home Building and Remodeling Show. What's NEW about our Show? We have something for everyone — from keiki to Kupuna, from homeowner to renter. We will have new seminars and popular ones we've had in the past. We will have a friendly and fun show with giveaways and other surprises! What remains steadfast is BIA's commitment to bringing high-quality companies and products under one roof, helping you make the most of your home and living spaces. Thank you for your continued support and enjoy the show.
Gladys Quinto Marrone, CAE
Chief Executive Officer & Chief Lobbyist BIA-Hawaii
Where:
Neal S. Blaisdell Center Exhibition Hall
When:
Fri., Aug. 11 5 to 9 p.m.
Sat., Aug. 12 9:30 a.m. to 8:30 p.m.
Sun., Aug. 13 9:30 a.m. to 3:30 p.m.
Admission:
One-day admission $7
Three-day pass $10
Senior Sunday, Aug. 13 $2 for seniors age 60 and older (with valid I.D.)
Children 10 & Under Free when accompanied by an adult.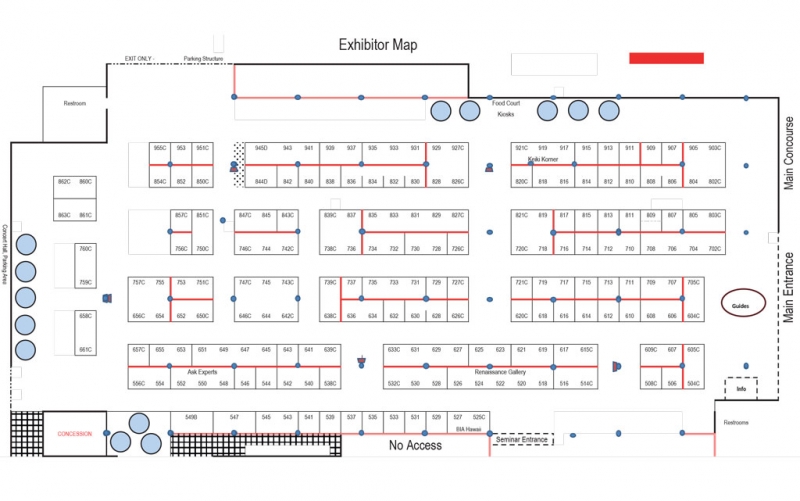 ---

---
Show Seminars
All seminars located in Hawaii Suite Meeting Rooms
The Building Industry Association of Hawaii will provide the insight and knowledge of industry leaders and experts in a special series of free educational seminars. These seminars will provide you with the information to tackle your next building, remodeling and maintenance project.
Friday, August 11, 2017
Today's Solar Options
7:00-8:00 p.m.
Sponsored by RevoluSun
Saturday, August 12, 2017
The ABCs of Accessory Dwelling Units
10:00-11:00 a.m.
This Accessory Dwelling Unit (ADU) panel of experts will provide the basics of permitting, contractor licensing, general contracting and finance.
Sponsored by BIA-Hawaii
Window Shopping 101 – Five-Step Process
11:30 a.m.-12:30p.m.
Sponsored by Coastal Windows
Batteries Now Included
1:00-2:00 p.m.
Sponsored by Hawaii Energy Connection
The Do's & Don'ts of Hiring a Contractor
2:30 -3:30 p.m.
Get tips for hiring the right professional for the right job. You'll get a list of questions to ask that will keep you safe and informed as you approach your next building project.
Sponsored by BIA-Hawaii
Beginning Your Remodeling Process
4:00-5:00 p.m.
Sponsored by Montage Décor
Practical Kitchen & Bath Design Tips to Save Money
5:30-6:30 p.m.
Sponsored by Homeowners Design Center
Kitchen & Bath Remodel Seminar
7:00-8:00 p.m.
Sponsored by Montage Décor
Sunday, August 13, 2017
Design Considerations for Kupuna
10:00-11:00 a.m.
Experts will cover "Aging in Place" topics and provide design and financing insights for the special needs of seniors.
Sponsored by BIA-Hawaii
Multigenerational and Aging-in-Place Seminar
11:30 a.m. -12:30 p.m.
Sponsored by Montage Décor
The ABCs of Accessory Dwelling Units
1:00-2:00 p.m.
This Accessory Dwelling Unit (ADU) panel of experts will provide the basics of permitting, contractor licensing, general contracting and finance.
Sponsored by BIA-Hawaii
Practical Kitchen & Bath Design Tips to Save Money
2:00-3:00 p.m.
Sponsored by Homeowners Design Center
Ask the Experts Area
Sometimes you need a little friendly advice and the hard facts to gear up for your next project. Let the Building Industry Association of Hawaii introduce you to some of the very best resources in the community so you can learn, talk story and make great connections.
In addition to the formal seminars in the Hawaii Suites, we also have an "Ask the Expert Area" on the show floor. These informal Q & A sessions will be available on Saturday, so feel free to stop in.
Saturday, Aug. 12
Noon — Hawaii Housing Market: Buy or Renovate?
2 p.m. — Professional Home Maintenance Checklist
4 p.m. — Disaster Preparedness
Enter to Win
Visit the BIA-Hawaii Booth and enter to win prizes on Saturday and Sunday!
Exhibitors, By Category
Bath & Plumbing
Ferguson Enterprises, Inc. 645, 647, 649, 651
Cabinetry
Essential Cabinet Refacing, Inc. 540, 542
HPM Building Supply 731, 733, 735
Nhance Oahu, LLP 737
Ohana Building Supply, Inc. 634, 636
Organized Hawaii 702C, 704, 706, 708
Cement/Concrete
Artisan Stone Tec 840
Contractors
Atlas Construction, Inc. 615C, 617
Building Science, LLC 620C
HK Construction, Corp. 806, 808
Homeworks Construction, Inc. 639C, 641
Honolulu Wood Treating / Gatorbar 508C
Design Trends Construction, Inc. 658C, 661C
HPM Building Supply 731, 733, 735
Montage Décor, LLC 827C, 829, 831, 833, 835
R.Clary Builders 710, 712
Wasco Builders, LLC 717, 719
Design Services
Homeowners Design Center 732, 734
Open Concepts 726C
Doors
All Island Rollshutter, LLC 860C, 862C
Shoji Hawaii, LLC    756C
Fences/Decks
Kunkelworks 759C, 760C
Financial Services
Wells Fargo Home Mortgage 612
Flooring
American Carpet One (Prosource Wholesale) 830, 832, 834, 836, 610
Wisteria Lane Flooring 554, 556C
Furniture/Accessories
Mattress Firm 654, 656C, 755, 757C
U.S. Jaclean, Inc. 742C, 744, 746C
Garage Doors
Raynor Overhead Doors & Gates, Inc. 504C, 605C
Green Products/Services
Eco Shade 728, 730
Industry Partner
Ask the Expert 548, 550, 552
BIA Hawaii 525C, 527
BBB 713
Department of Education 814
Dumpsters on Demand Hawaii 538C
Hawaii Home + Remodeling 632
Honolulu Habitat for Humanity 543, 545
Honolulu Fire Department 716
Keiki Korner 917, 919, 921C
OnSite First Aid Hawaii 955C
Renaissance Gallery 518, 520, 522, 524, 526
Regulated Industries Complaint Office 541
Spectrum 911
Star Advertiser 539
Landscaping/Outdoor
Hawaiian Turfgrass, Inc. 857C
NYLawn 506
SYNLawn of Hawaii, Inc. 721C
T&M Shading, LLC 844D
Major Appliances
CookStop 807
Menehune Water 715
Purair Dynamics, LLC 619, 621
Servco Home & Appliance Distribution 736, 738C, 837, 839C
Pest Control
Kamaaina Termite & Pest Control/Kamaaina Energy 628, 630
Oahu Termite & Pest Control 843C
Public Utilities
Hawaii Gas 651, 653
Hawaiian Electric Company 850C
Roofing
All Aces Roofing, Renovations and Raingutters, Inc. 711
MRC Roofing, LLC 727C
R&C Roofing Contractors 614
Security Systems
Screens & Things, Inc. 528, 530, 532C
Skylights/Fans
Hawaii Skylights and Solar Fans 638C, 739C
Island Cooling, LLC    850C
Solar / PV Services
Alternate Energy, Inc. 802C, 804, 903C, 905
Hawaii Energy Connection, LLC 642C, 644, 646C, 743C, 745, 747C
Hi-Power Solar, LLC 623, 625
RevoluSun, LLC 826C, 828, 927C, 929
SolarCity 607, 609C
Vinyl Products Windows Hawaii 718, 720C, 819, 821C
Wall / Wall Coverings
Tri-West Ltd., Wall Passions 820C
Windows
Al Lynch 861C, 863C
Breezway 626C
Coastal Windows, Inc. 627, 629, 631, 633C
CCI, Custom Contractors, Inc. 729
Discount Windows and Doors 941, 943, 945D
Tropical Wholesale, Inc. 803C, 805
Exhibitor Profiles
Alternate Energy Inc.
(802C, 804, 903C, 905)
Founded in 1993, Alternate Energy Inc. is one of Hawaii's most experienced solar energy companies, specializing in the design and installation of photovoltaic, HVAC, solar water heating systems, PV Storage solutions and electrical contracting. Owner Bruce Ekimura and his team stay true to their roots with a steadfast commitment to helping families and businesses make the switch to solar. Top-quality product, expert installers and terrific customer service are the hallmarks of this homegrown company, built on trust, friendship, best business practices, and a strong sense of responsibility and aloha for our community.
For more information, call 842-5853 (Oahu), 872-9592 (Maui) or go to AlternateEnergyHawaii.com.
Coastal Windows
(627, 629, 631, 633C)
The premier source for windows and doors for your Island home, Coastal is the only company designing a complete line of windows and doors specifically for Hawaii, and manufacturing exclusively in Hawaii since 1990.
Stop by and see Coastal's newest product line, CoastalGardTM impact-rated windows and doors—engineered to protect your home against hurricane force winds and flying debris, while providing year-round security.
Free estimates and quality licensed installation available throughout the islands. For more information visit coastalwindows.com.
Ferguson Bath, Kitchen and Lighting Gallery
(645, 647, 649, 651)
If you've been dreaming of a new kitchen or bath, let the experts at Ferguson Bath, Kitchen and Lighting Gallery help you orchestrate your dream.
Ferguson showrooms are where your plans of a dream home turn into reality, with all the latest models in plumbing fixtures, kitchen appliances and lighting from all the leading manufacturers. With many available products – in different finishes, styles, features and colors – Ferguson's sales consultants will guide you through the 12,000-square-foot showroom to help you find products to meet all your needs, while providing you with world-class service and unsurpassed product knowledge.
Visit Ferguson at 925 Kokea St., Monday through Friday from 9 a.m. to 5 p.m. and on Saturdays from 10 a.m. to 5 p.m. Or call 832-7474 or visit ferguson.com.
Hawaii Energy Connection (KumuKit)
(624C, 644, 646C, 743C, 745, 747C)
Hawaii Energy Connection, the local company known by the household name, "KumuKit™," has surpassed the big mainland companies and have already been installing their KumuKit™ PV systems with battery storage here in the state.   Actually, as the pioneers of the first utility-approved AC-coupled PV plus battery storage system, it is available today and KumuKit™ has the "fast pass" to get your system approved and installed quickly.  The battery storage system is called the "KumuKit Powerblocks™," because of its modular design, which allows for easy upgrade and incremental expansion to match your needs and your solar PV pro-duction.  It is also designed to be simple, monitored and controlled by you with their proprietary energy-management controller.  Stop by their booth at the August BIA-Hawaii New Summer Home Building & Remodel-ing Show.
808-524-7336 • kumukit.com
The Hawaiian Electric Companies
(850C)
For 125 years, the Hawaiian Electric Companies have provided the energy that has fueled our Islands' growth and prosperity. Serving 95 percent of Hawaii, we are committed to achieving  a 100 percent renewable energy future, the most ambitious clean energy goal in the nation.
With a focus on affordable, reliable, clean energy for all customers, we are supporting diverse renewable energy resources; options such as energy storage, time-of-use pricing and community renewables; electric transportation; modernization of the energy grid and more.
HK Construction Corp.
(806,808)
HK Construction provides complete design and build services for your next home construction project. From day one, HK Construction takes care of every step to deliver exceptional results. Attend one of our free design build seminars and learn more about making your dream home a reality.
For more information, visit hkchawaii.com or call 841-1800.
Homeowners Design Center 
(732, 734)
Imagine and explore at Homeowners Design Center, a kamaaina company for more than 45 years. Visit and discover Hawaii's best remodeling and new-construction resource. Voted Best of the Best for 2014, 2015, and 2016, our experienced, knowledgeable and friendly staff is here to help you with all your residential needs. Our design consultants have many years of experience and will work with you to provide coordinated designs, quality product and professional installation.
Whether you are looking for carpeting, flooring, kitchen and bath cabinets, countertops, appliances or window coverings, Homeowners Design Center provides one-stop convenience with a large selection of the latest products. Find everything you need to create, refine or reinvent your style.
Homeowners Design Center will make your design dreams a reality. Call 847-0216 for a free home consultation, attend free monthly seminars or visit homeownersdesign.com.
Homeworks Construction
(639C, 641)
Homeworks Construction prides itself on providing exceptional design-build services at affordable prices, so it's no wonder it has been recognized the Best of Hawaii Home + Remodeling and as Hawaii's Best in the Star Advertiser. After 21 years of business, Homeworks provides an unrivaled design-build experience for your custom home or remodel.
RevoluSun
(826C, 828, 927C, 929)
Locally owned and operated, RevoluSun has been trusted by over 7,000-plus Hawaii homeowners for their solar energy, battery, air conditioning, roofing and Smart Home needs. We have earned that trust with our commitment to customer service, superior products and outstanding installation methods. As a result, our clients are saving over $25 million in utility expenses annually. And with the best product and workmanship warranties in the industry, our clients have peace of mind. Come see, touch and learn about the latest Smart Home technologies at our Innovation Center. We hope you'll choose us to do your next home project.
Servco Home and Appliance Distribution
(736, 738C, 837, 839C)
Servco Home and Appliance Showroom is the display showcase for Servco Home and Appliance Distribution, Hawaii's wholesale distributor of premier lines of kitchen appliances and bath accessories. The showroom – open to the public for appliance selection – represents quality brands such as Monogram, Bosch, Thermador and Gaggenau. Other products include Haier and GE appliances like GE Café and GE Profile, Best and Broan hoods, Franke kitchen sinks, faucets and accessories, KWC and Rohl sinks and faucets, and outdoor grills from Coyote.  Also on display and available for purchase by the general public are marked down, discontinued, and scratch and dent units for those looking for something a little less expensive but still want innovative quality.
The showroom, located at 2481 Pukoloa St. in Mapunapuna, is open Monday through Friday from 10 a.m. to 6 p.m. and Saturday from 10 a.m. to 3 p.m. Call (844) 583-0971 for information or visit servcoappliance.com.