The New Wave of Trendy, Tech-Savvy Kitchen Appliances
These advancements are changing the way people cook.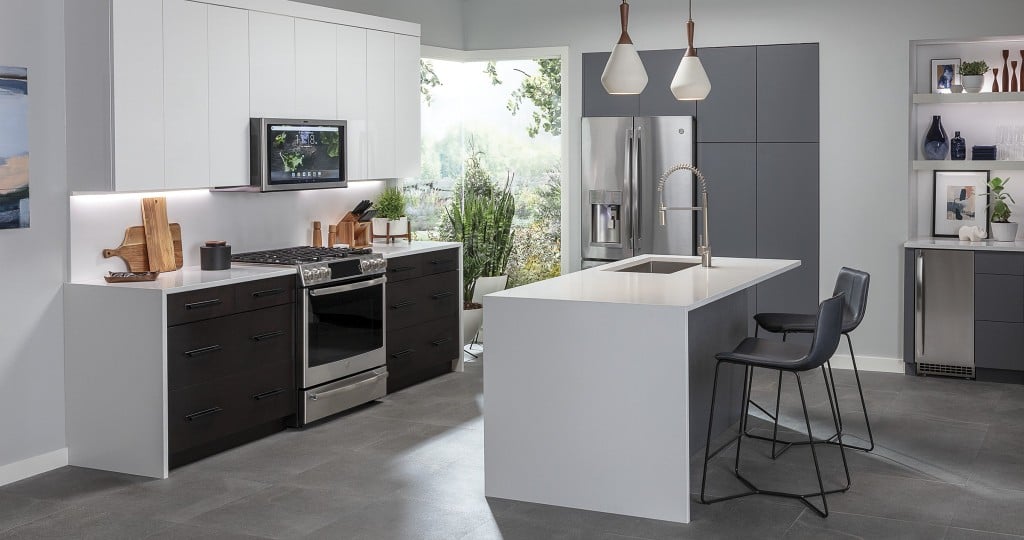 Like technology, kitchen appliances are constantly being upgraded, and these advancements are changing the way people cook, from amateurs to top chefs and everyone in between.
The Hub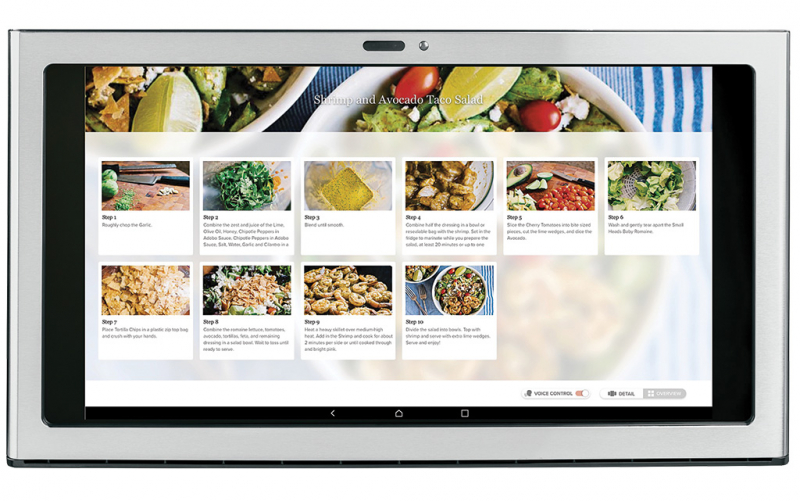 The kitchen is often referred to as the heart of the home and our stoves are the hot spot. They are where home-cooked meals begin and, as a result, we spend much of our time in front of them. Imagine, though, not just standing in front of your stove but also perusing a multitude of apps, recipes and videos, right before your eyes. That's exactly what the designers at GE Appliances have worked to create — the new "it" product of any smart home: The Kitchen Hub.
The Kitchen Hub is a 27-inch Android touch screen mounted in front of a hood. It comes pre-loaded with a variety of apps including Netflix and Hulu, so you won't have to take a break from binge-watching when it's time to cook dinner. The appliance is loaded with 5,000 recipes and guided cooking videos that will spark inspiration for even the most experienced chefs.
The Kitchen Hub has a lot of other helpful features, but Craig Washofsky of Servco Home & Appliance Distribution assures those who are less tech-savvy: "The more you play with it, the more you find you can do with it."
Introduction to Induction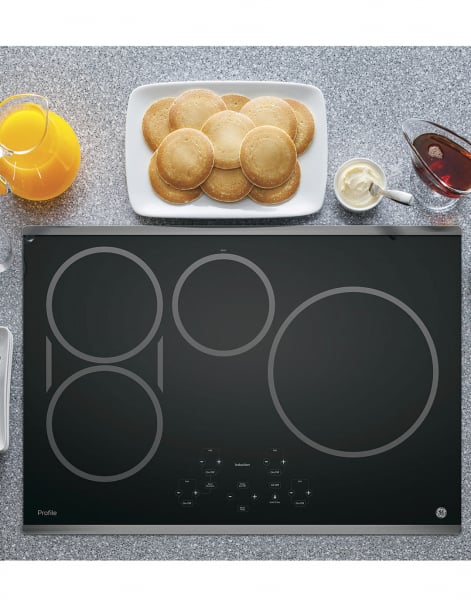 The new wave of heating is here and it's faster than ever. Induction heating utilizes electricity to cook significantly faster than traditional electric cooktops and gas stoves. It works by reacting magnetically with the bottom of the pan so you can bring a pot of water to a boil within seconds.
The Dish on Washers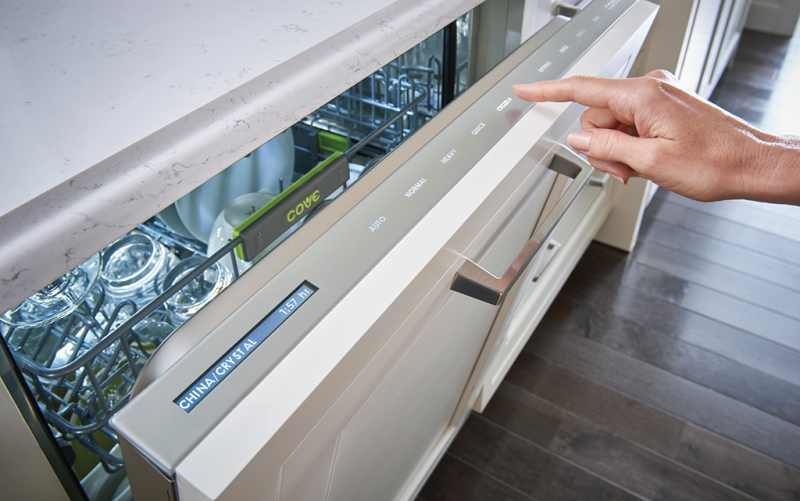 There's no denying how important smartphones have become in our lives. They've made even the simplest of tasks that much easier, and now with the Cove Dishwasher DW2450, you'll have one less thing to worry about. The dishwasher ships connect-ready so owners can operate it from their smartphones the moment it's installed. It's a time-saver for when you rush out of the house and forget to press start, or when it's time for maintenance. "It's the best technology available for a dishwasher," says Chris Bennett of Riggs Distributing. It also comes panel-ready to match with kitchen cabinetry for a uniform look.
Less is More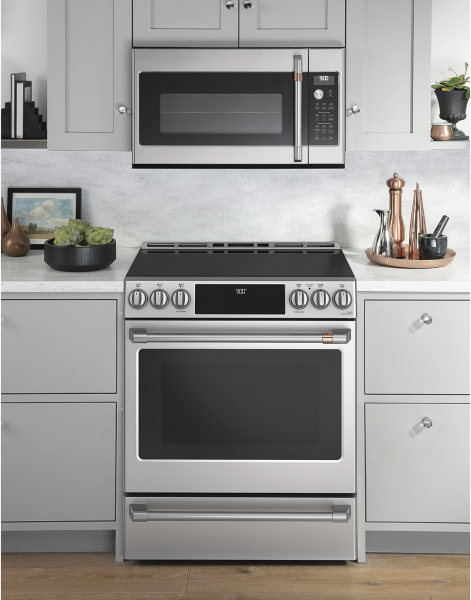 Small-scale appliances are the solution when it comes to space-saving. Their smaller footprint gives kitchens more storage and counter space, and helps to create the illusion of a larger kitchen. A new wave of homeowners are opting for 24-inch everything instead of the standard 30-36-inch appliances. From refrigerators to stovetops, Washofsky points to a "resurgence of small appliances."
Hotter, Faster, Smarter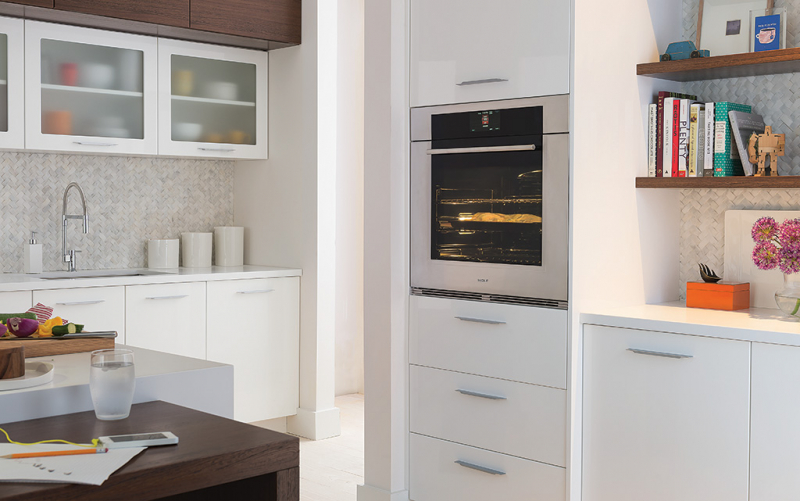 The stress of cooking Thanksgiving turkey is an experience many are familiar with. However, much of the stress can be eliminated with Wolf's 30-inch M series contemporary built-in single oven. If its advanced convection system, larger capacity and 50 popular preprogrammed dishes aren't impressive enough, the temperature probe is. This innovative, connectable accessory tells you the exact moment your dish is ready. "You are never going to overcook it, you are never going to undercook it, and you will never need to open the oven to see what's going on," Bennett says. That makes it not only a Thanksgiving Day lifesaver but an everyday cooking game-changer.
In with the New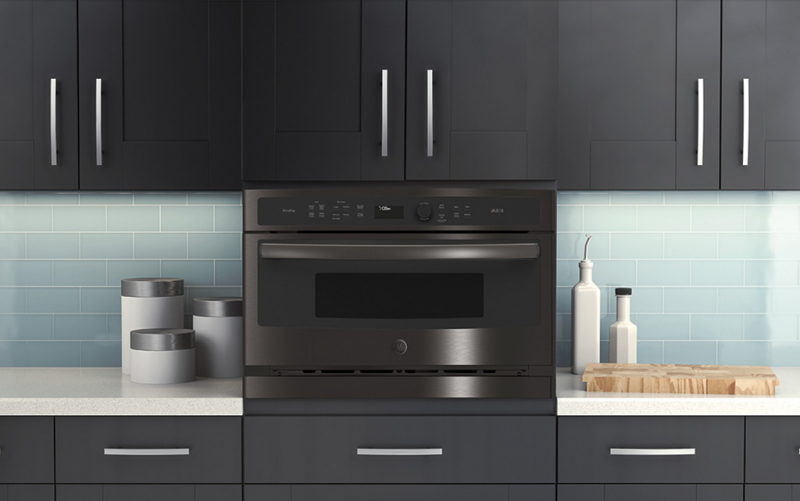 New products are constantly upgraded to be smarter, faster, sleeker, and it can be hard to distinguish the good from the mediocre. GE's single wall oven with Advantium technology is yet another innovative kitchen appliance, and it's anything but inferior. It has all the functionality of a microwave with the power of an oven. It's also kid- and user-friendly with features such as instant shut-off when done, a custom recipe saver and more than 175 preprogrammed menu selections. Available from Ferguson Bath, Kitchen & Lighting Gallery.