The Path to Island Resilience
The Oahu Resilience Strategy addresses our challenges of long-term affordability and climate crisis impacts.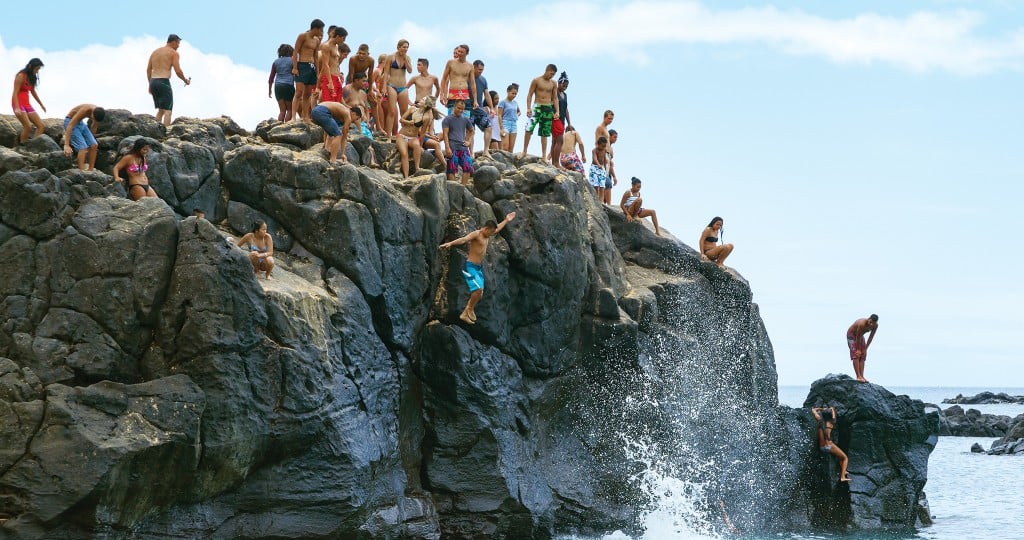 Oahu is one of the best places to live on the planet, with our mountain ranges, beautiful beaches and rural communities surrounding an international city. It's paradise. But as every Island resident knows, living in paradise comes with a price. The Office of Climate Change, Sustainability and Resiliency co-developed a strategy with thousands of local residents to allow us all to live and thrive over the long run in our Island home.
The Oahu Resilience Strategy is comprised of four key pillars, which in turn are divided into 44 specific resilience actions crafted and prioritized by the community. The four pillars are:
1. Remaining Rooted. Hawaii has a high quality of life but also a high cost of living. The city will invest in long-term solutions to increase self-sufficiency and reduce out-of-pocket living expenses to keep our community intact.
2. Bouncing Forward. As threats from hurricanes, flooding and extreme weather rise with climate change, the city will prepare to absorb these blows and rebound in ways to put the entire community on stronger footing for the next event.
3. Climate Security. Our island must transition to a 100% clean-energy economy as quickly as possible, while changing outdated policies and infrastructure to adapt to climate impacts and protect lives and property in harm's way.
4. Community Cohesion. We are only as strong as our community bonds. The city will foster connectivity and collaboration with our residents to ensure that we face 21st century challenges together as one Oahu.
"The resilience strategy is designed to address the two main threats to our ability to live long-term in these Islands," says Josh Stanbro, chief resilience officer and executive director of the Office of Climate Change, Sustainability and Resiliency. "The first is the storms, flooding and risks from the climate crisis and the second is the skyrocketing cost of living day to day."
For two years the state's population has seen a decline and a recent poll showed 45% of Oahu residents live in households where someone is contemplating leaving the Islands. "The Resilience Strategy," Stanbro says, "really tries to home in on … the policy and program solutions that can address both reducing our climate risk and our monthly cost of living in one shot, and allow homeowners and residents to stay here and thrive on Oahu over the coming decades."