The Winners of the 2020 Building Industry Design & Construction Awards
See this year's award-winning residential and construction projects in Hawaii.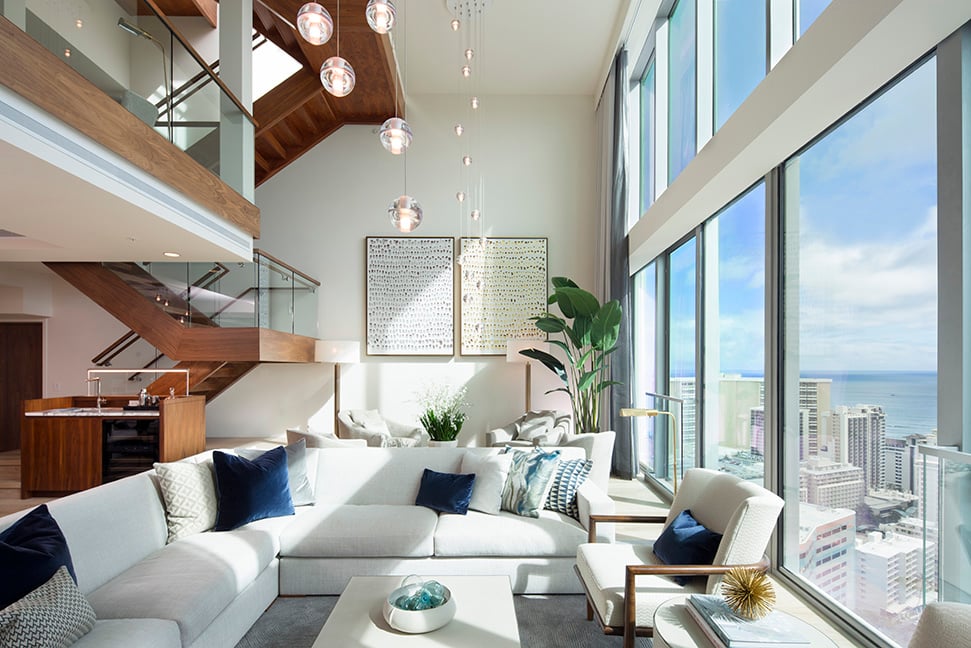 The Building Industry Association of Hawaii held its 2020 Building Industry Design & Construction Awards virtually yesterday. Read on to see the full list of commercial and residential award winners.
Newly Developed Community – More than $1 Million per Unit
Kealii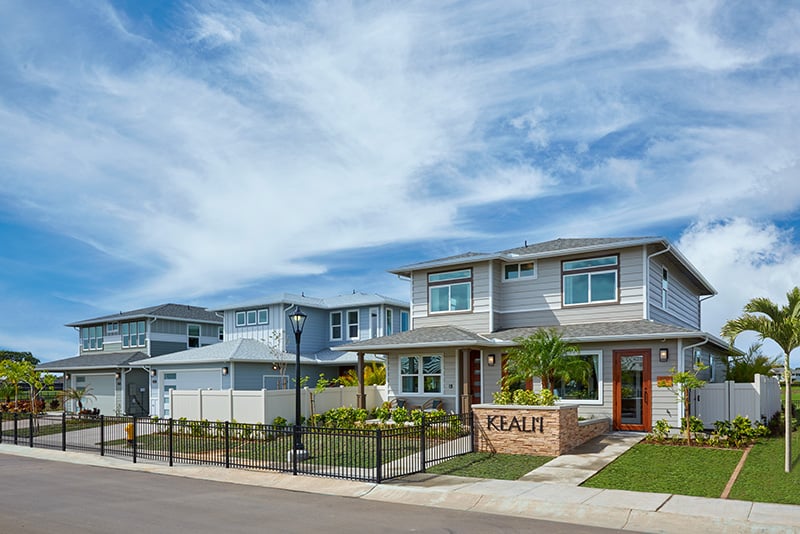 Kealii is an all-new luxury home community in Kapolei, featuring 66 single-family condominium homes. It fronts the 17th and 18th fairways of Kapolei Golf Club and has easy access to the H-1 Freeway, Ka Makana Alii and other retail and commercial services.
Entrant: Gentry Hawaii
Affordable Multifamily Development – Projects up to $500,000
Kalama Kai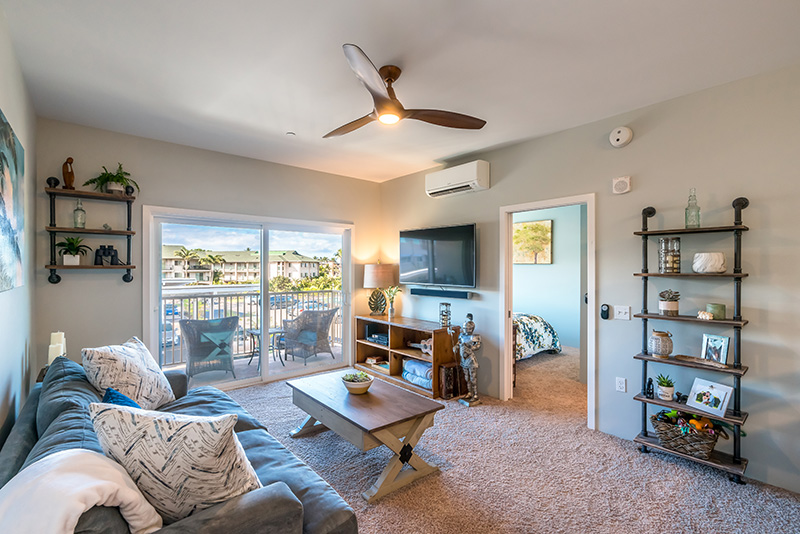 Kalama Kai, a new residential workforce development in Kihei, Maui, follows Maui's Workforce Housing Ordinance guidelines, allowing for 100% fee-simple units for qualified workforce housing families. It has ocean views, PV-covered carports and amenities, including a pool deck and covered recreation area.
Entrant: Armstrong Builders
New Commercial – Projects More than $1 Million per Unit
Keahuolu Courthouse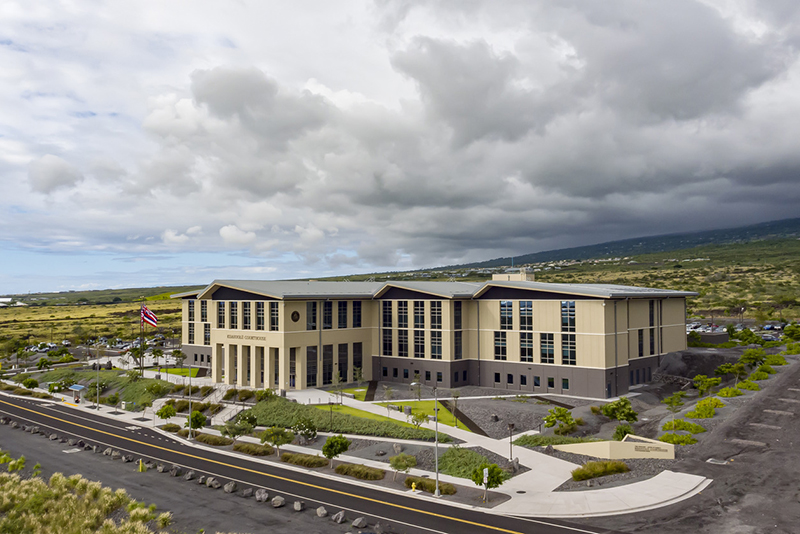 Justice, fairness, safety and a connection to the land and culture — Keahuolu Courthouse evokes these in its stately presence. Keahuolu is the Hawaiian name for the large ahupuaa (indigenous land stewardship area, usually extending from the uplands to the sea) in Kona, Big Island. The overall design idea was to create an iconic courthouse building that could serve as an identifiable regional landmark.
Entrant: AHL
Public Works Division – Projects up to $50 Million
Kalihi Palama Health Center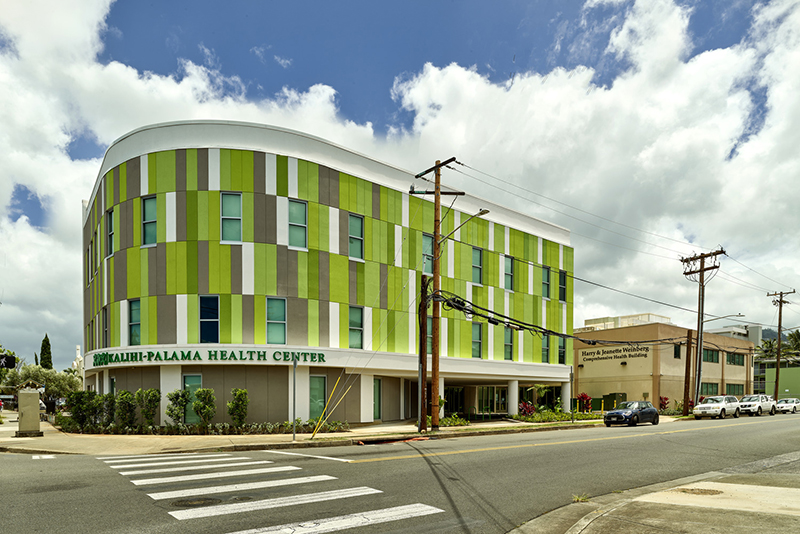 The Kalihi Palama Health Center consolidates and expands its much-needed services for the underserved neighborhood. The project incorporates biophilic design to positively impact health, well-being and productivity.
Entrant: AHL
Details – Commercial
Straub Medical Center – Kapolei Clinic & Urgent Care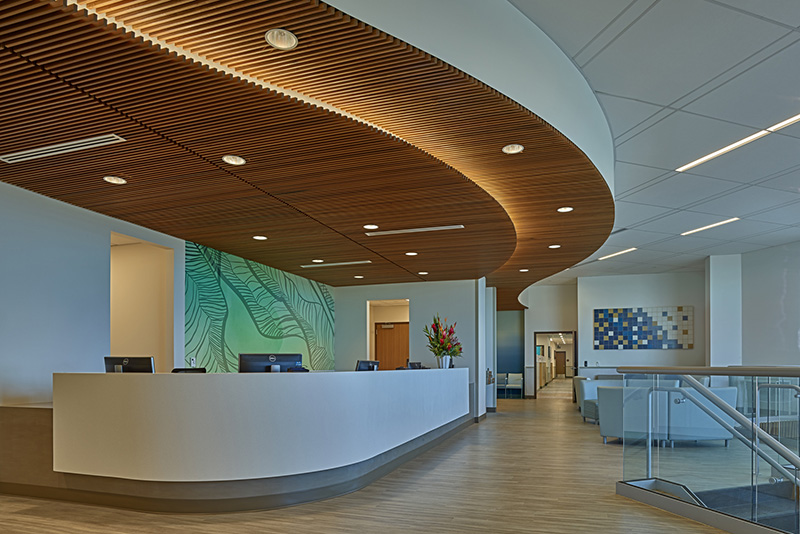 This 16,000-square-foot, two-story clinic is Hawaii Pacific Health's largest and most comprehensive clinic in West Oahu. The design is meant to encourage greater human connection through its location and internal functionality. It also uses a modern natural motif that complements the neighborhood, with clean rectilinear silhouettes and natural materials.
Entrant: AHL
Details – Residential, New Residential – More than $999,001 & Hawaii Home + Remodeling's Editor's Choice Award
Waialae Timeless Modern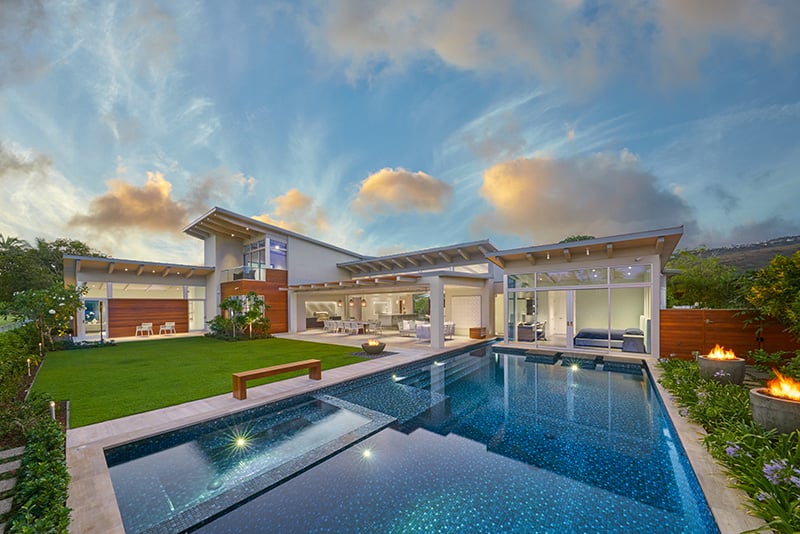 This stunning property is designed as a sanctuary — exemplifying timeless design details that blend tropical serenity and modern living — and is green built, with environmental certifications that include LEED Platinum, Energy Star and EPA Indoor AirPlus.
This home won our Editor's Choice Award; read about it here.
Entrant: Mokulua High Performance Builder & Peter Vincent Architects
Affordable Multifamily Development – More than $999,001
Koae Makana Workforce Housing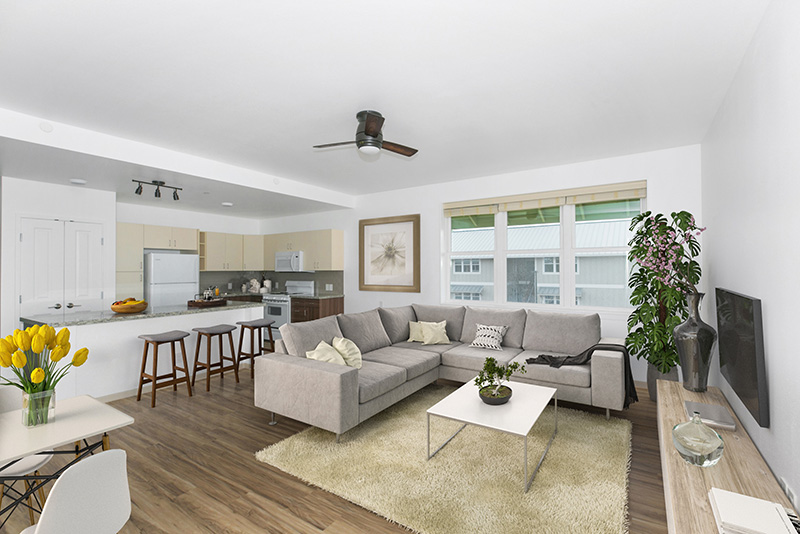 This 134-unit multifamily rental community in Koloa, Kauai, provides affordable housing conveniently located near the hospitality employment center. Koae Makana Workforce Housing features garden-style apartments with a keiki play area and community center for family activities.
Entrant: Mark Development
Multifamily Development – Average Unit Price More than $800,001
The Ritz-Carlton Residences at Waikiki Beach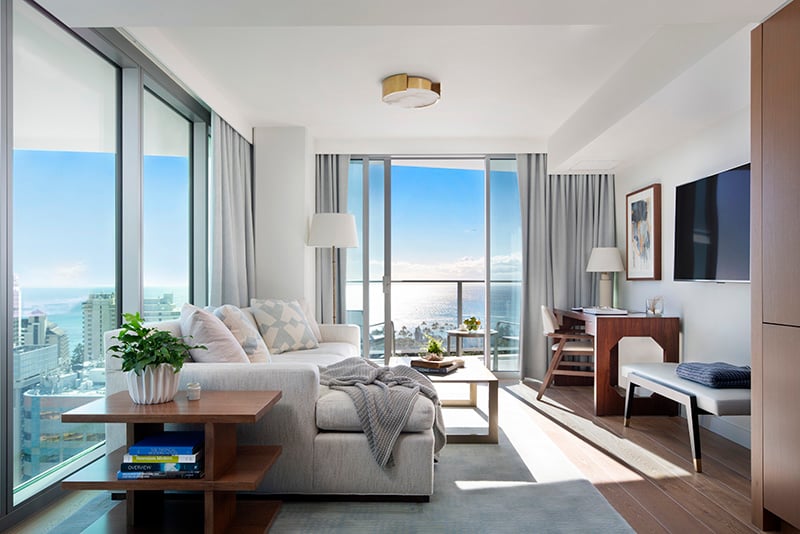 The Ritz-Carlton Residences brings luxury living to Waikiki, with its community-focused design. Amenities include a boutique grocery, coffee shop, dining and event spaces, and so much more for residents to enjoy.
Entrant: Guerin Glass Architects
Outdoor Living – Residential
Lagoon 5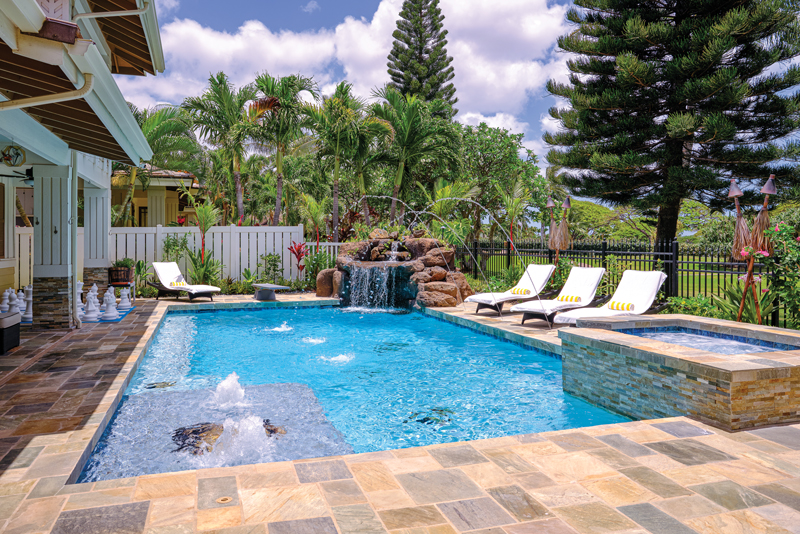 This residential home's backyard is the ultimate outdoor playground with endless ways to entertain. From the numerous water features, including a Badu jet and spa, to an outdoor kitchen, barbecue and putting green — there's something for everyone.
Explore this family-fun outdoor space for yourself, here.
Entrant: Pacific Pool & Spa
Additional Dwelling Unit Residential Remodeling 400-700 square feet – Projects $200,001-$450,000
Aina Haina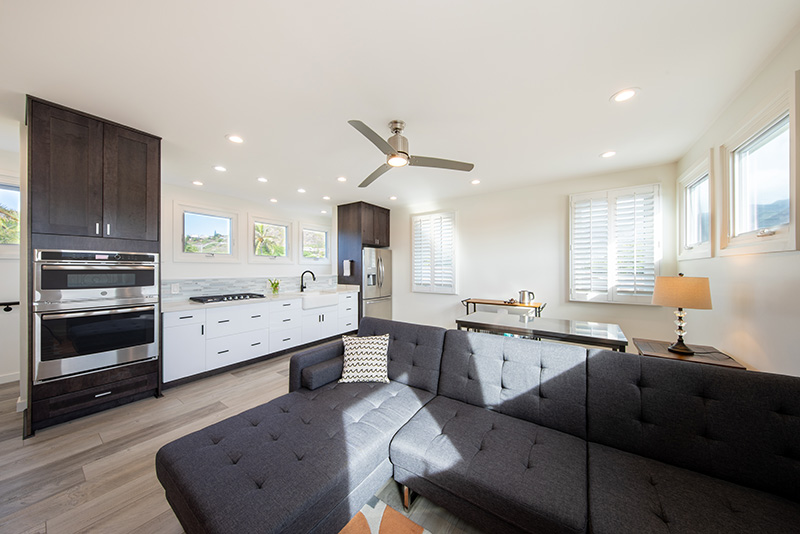 This thoughtfully designed one-bedroom ADU allows for flexible, additional living space. It features a modern, flat roof theme with a local flair. High windows allow for natural light and airflow, plus privacy. The spacious kitchen inside is outfitted with all the comforts of a luxury condo.
Entrant: Sandy Lau
Landscaping – Residential
Cove Big Island Pond Renovation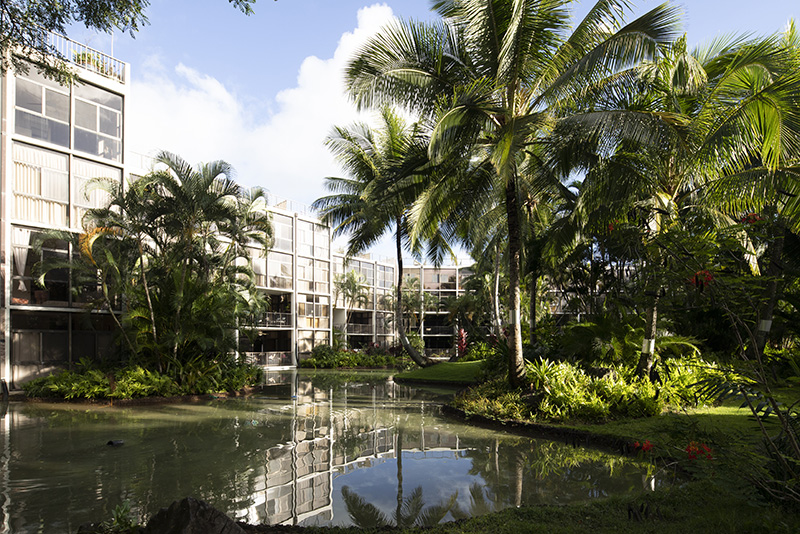 The 35-year-old pond and landscape of this condominium in Kailua underwent a sweeping transformation, returning it to a lush and tropical space for the community to enjoy as its focal point.
Entrant: Windward Cove AOAO
Condominium/Apartment Residential Remodeling – Projects $200,001-$450,000
Medeiros Residence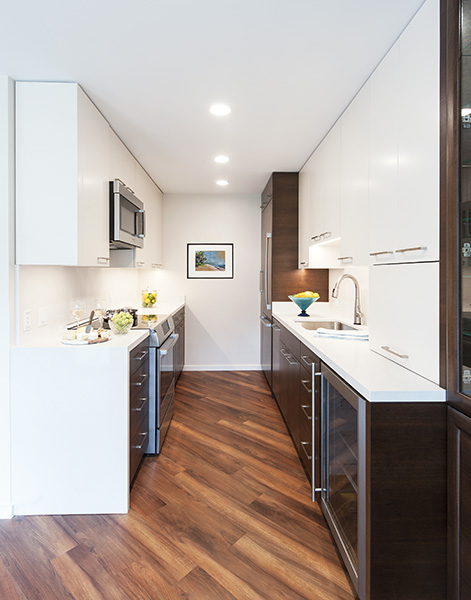 This townhouse blends contemporary living and ease of maintenance, with space for entertainment — all while maximizing its limited 700-square-foot size.
Read more about this home here.
Entrant: Hawaii Modern Architecture & Interior Design
Commercial Remodeling – Projects More than 15,001 square feet & Overall Grand Award Winner – Commercial Remodeling
The Kobayashi & Kosasa Family Dining Room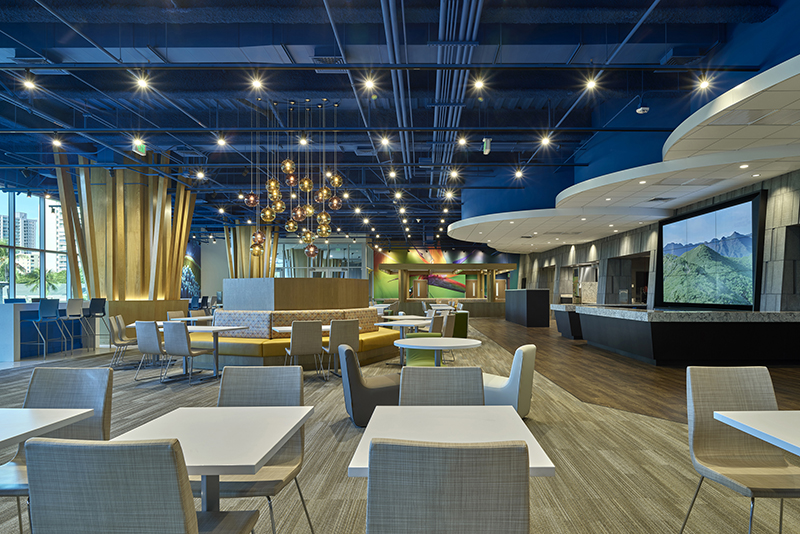 The Kobayashi & Kosasa Family Dining Room at the Kapiolani Medical Center for Women & Children provides a place of "rest, respite and rejuvenation." There's a 9,000-square-foot kitchen, 14,000-square-foot dining room with 227-seat capacity, 1,800-square-foot outdoor lanai, three new conference rooms, and an interactive Keiki Zone.
Entrant: Peter Vincent Architects