Thermador Unveils Cool New Refrigeration Collection
The Freedom Refrigeration Collection opens the door to bold designs, personalization.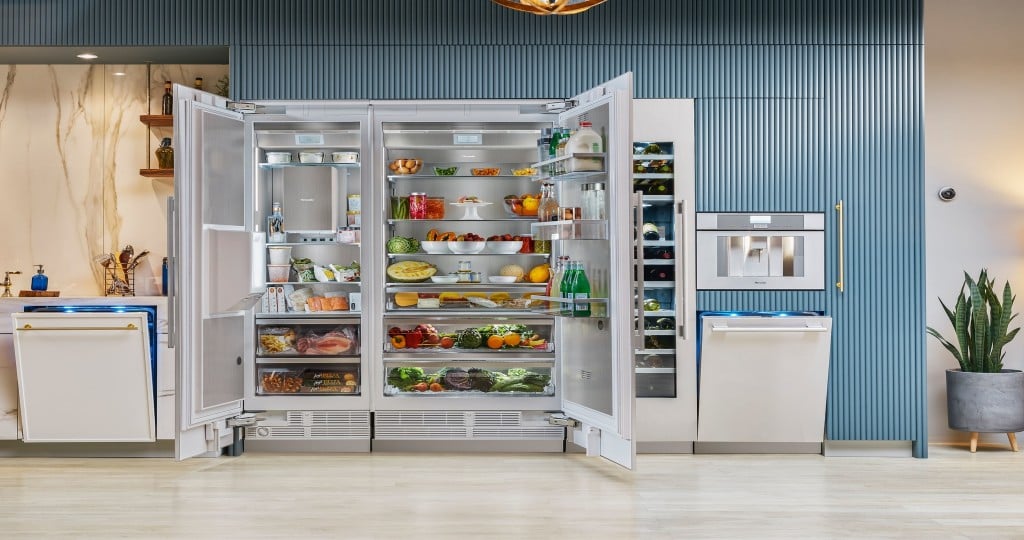 Thermador, the luxury home appliance brand, released its next generation of cooling products: the Freedom Refrigeration Collection. This new collection features integrated refrigerator, freezer and wine column configurations, along with a bold stainless steel interior.
"With a pulse on innovation and consumers' evolving needs, Thermador continuously enhances the lifestyle within a home – both within the kitchen and beyond," says Beatriz Sandoval, director of brand marketing for Thermador, in a press release. "Bolder than ever before, the all-new stainless steel refrigeration pushes the boundaries of design and incorporates leading technology to create a truly exceptional, personalized and smart experience."
Inside, the refrigeration columns are fully customizable, allowing for a variety of storage solutions, while the freezer column has SuperFreeze technology that cools down the contents of your freezer faster and to its ideal preservation temperature. Plus, the wine columns — perfect for wine connoisseurs — can hold more than 90 bottles with up to three zones, ensuring wines are stored at their optimum temperature and humidity.
For the Freedom Refrigeration Collection, choose between Masterpiece, Professional or custom panels for even more customization. What's more, the entire collection is connected to Wi-Fi, with the Thermador Connected Experience by Home Connect, allowing you to receive notifications or adjust the temperature through the app.
Learn more at thermador.com.