These Locally Inspired Candles will Fill Your Place with Delicious Scents
The sweet smell of success.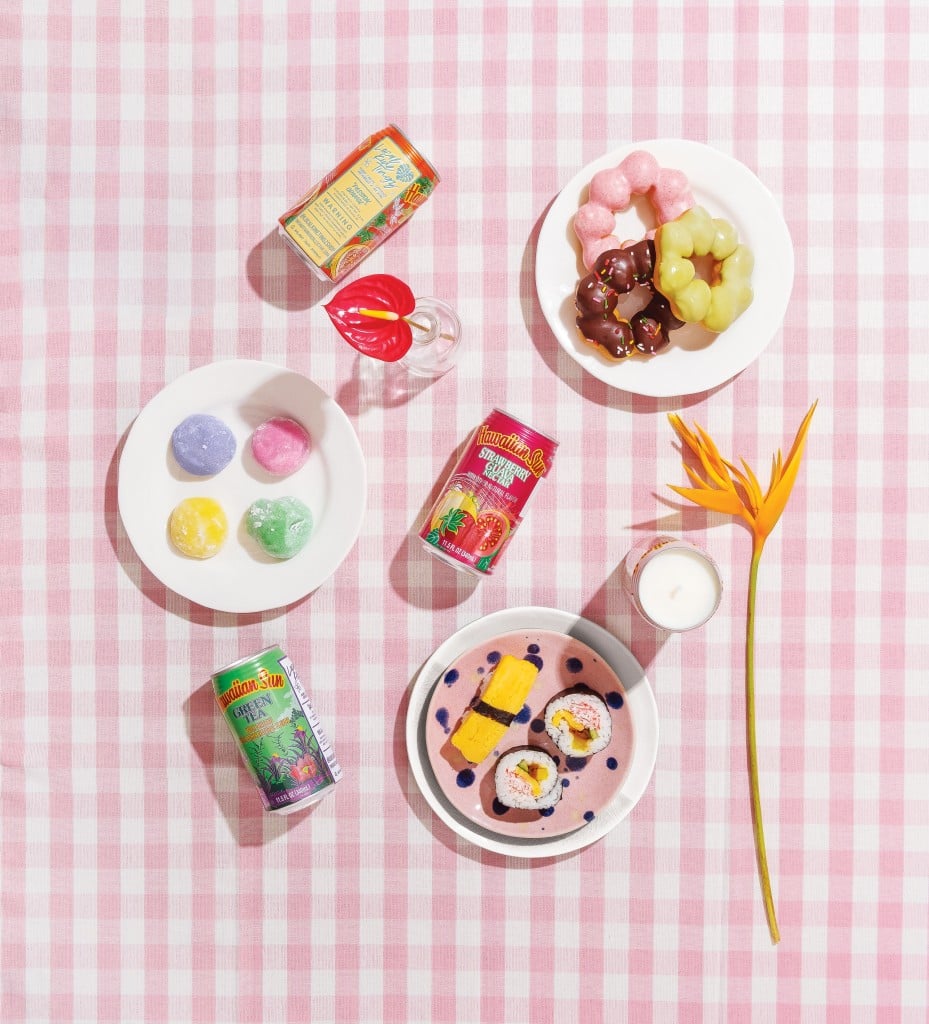 If can, can. Especially in the case of Local Kine Tingz' candles, which take inspiration from a popular local drink. Bryson and Kirsten Mitchell are the husband-and-wife team helming this business that began when they needed a light of hope to survive their darkest days during the pandemic. "We had a miscarriage and were extremely devastated," says Kirsten. "We began crafting to cope, creating things from locally sourced and recycled items.  
Bryson became obsessed with candle making." One day, while Kirsten was taking a sip of one of her favorite Hawaiian Sun flavors, she started admiring the charming design of the can. They did their research, opted for natural virgin coconut wax and high-quality fragrance oils, and now offer hot-selling juice-inspired candles: Lilikoi Lychee, Passion Orange, Green Tea Pikake and Strawberry Guava for $32 apiece.  
As a startup, the couple handles everything — from inspecting cans to mixing the fragrance and hand pouring the wax — from their condo. And 2% of their sales go to various nonprofit organizations. thesagitauruscollective.com