This Home's Landscaped Walkway Has a Textured Approach
An award-winning home's entry combines modern, organic designs.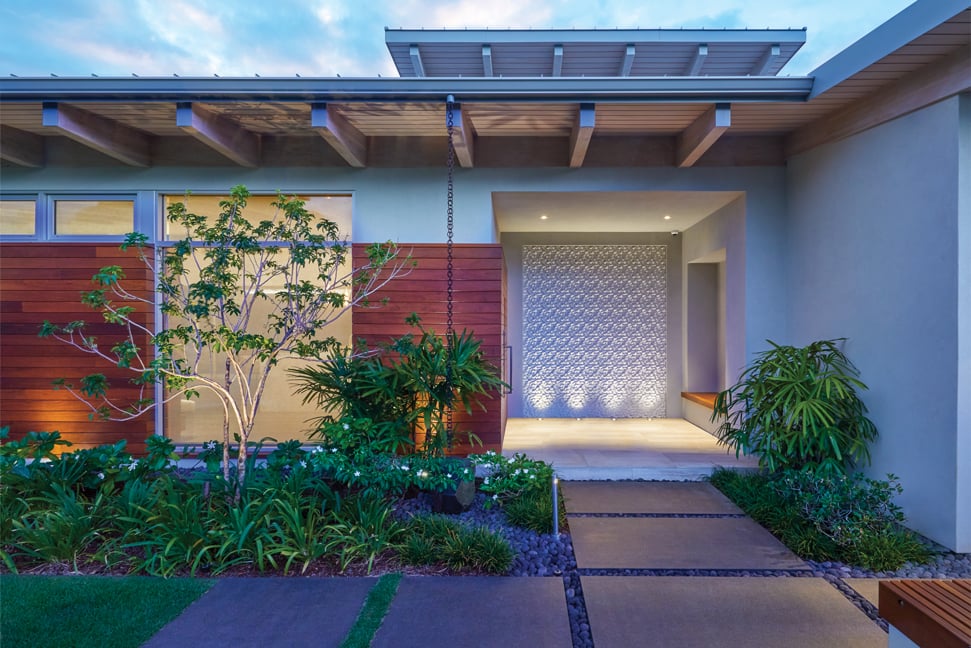 Clean lines of modern design and organic textures inspired by nature find balance at the entry to this award-winning home. The landscaped walkway leads to a white textured wall reminiscent of coral, where accent lighting casts shadows in precisely the right places. Ipe siding wraps around the house for a near seamless connection to the front door. See inside this home here.