This Newly Built Home Offers Sweet Simplicity
Graham Builders designs and builds a family's forever home.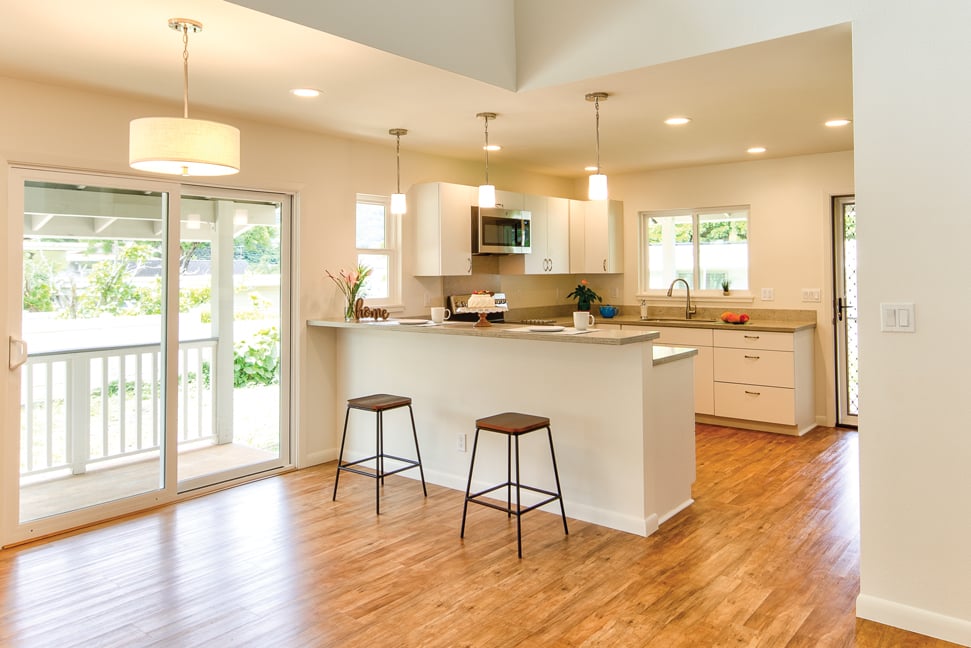 The owner of this modern craftsman-style house grew up on the property. When it came time for his family of four to make the property their new home, he wanted it to be their forever home.
After attending Building Industry Association – Hawaii home shows, researching contractors, and checking references and the Better Business Bureau, the homeowner devised a solid plan. He hired the design-build firm Graham Builders to demolish his childhood house and design and build a new one to grow old in. The result is a four-bed, three-bath house with accessible features, plentiful storage and excellent natural lighting and ventilation.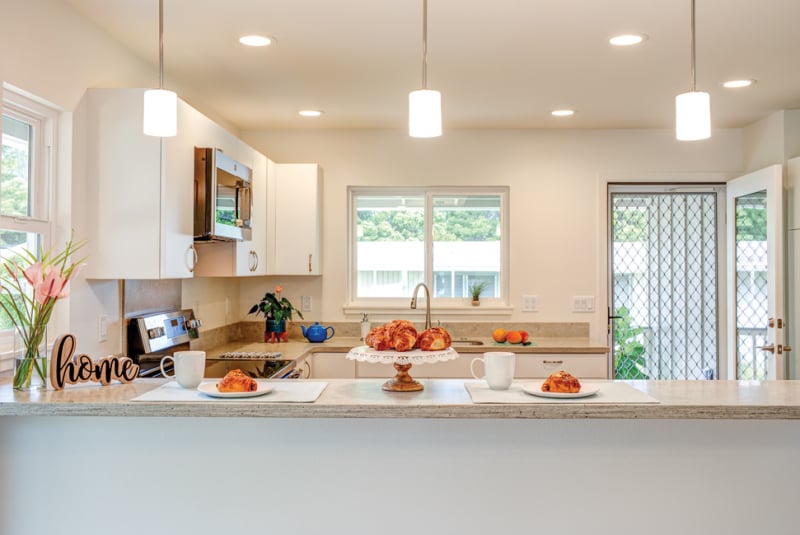 "True to Graham Builders' dedication to incorporate universal design elements into all of its work, this two-story home addresses the homeowner's desire for a residence that he and his wife can age in," says Bonnie Oda, a certified aging-in-place specialist with Graham Builders. The lower level of the home includes an accessible suite and a second bedroom, which can be used as an exercise room for now. In the future, it could be made into a caregiver's room.
The kitchen and accessible bath, also on the lower level, have universal design features that not only make it accessible, but also aesthetically pleasing.
The simple, light-colored materials in the kitchen help it feel more open, with white cabinetry, solid surface counters and luxury vinyl tile floors that connect to the great room. "There is lots of counter and pantry space, an efficient work triangle and bar-height counter. The layout is great for barbecuing with a flow that travels straight from the kitchen into the back porch," Oda says. "The sophisticated, symphonic look is achieved through the cohesiveness and thoughtful selection of colors throughout the home."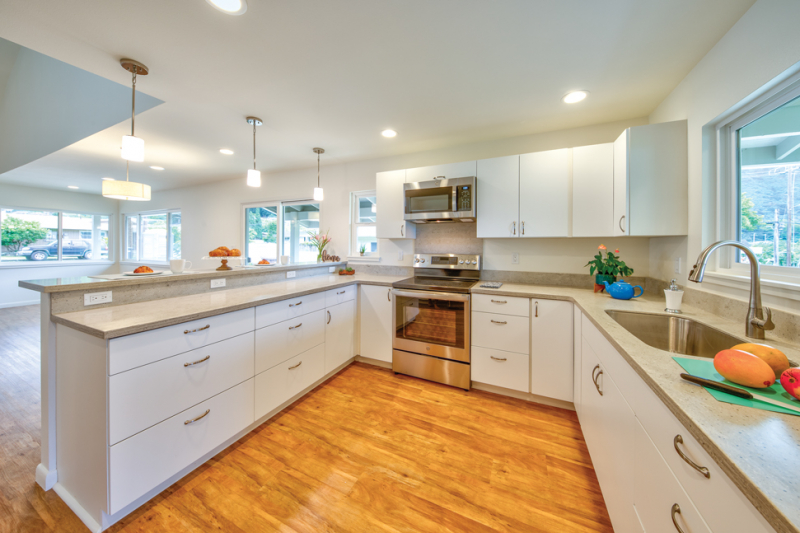 The abundant natural lighting is supplemented with artificial lighting throughout. "In line with universal design principles, the three levels of lighting – ambient, accent and task lighting – are utilized throughout the home," Oda explains. The family enjoys the lighting plan now and can rely on it later in life as they grow older and need extra illumination.
"I like a well-lit home, and Graham Builders definitely created a home with adequate lighting built in," the homeowner adds.
The accessible bathroom has an open layout and a zero-step shower, which can be appreciated now – and may very well be essential in the future. Two half pony walls topped with glass allow an abundance of light into the shower to help with visibility, Oda explains. A rain shower head and foot wash provide a comfortable shower experience and the simplicity the homeowners desired.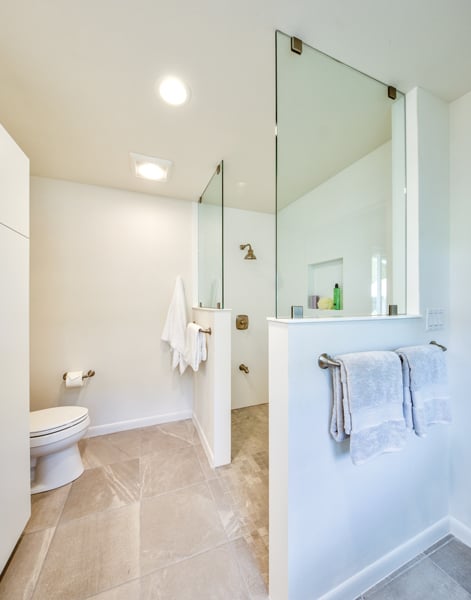 The homeowner is pleased with the new home and the experience he had working with the Graham Builders team.
"The goal for the build was to build 
a home for my family that we would enjoy for the rest of our lives," he says. "I think that project was a success."