Tile Style 101
Get a quick rundown on some popular tile choices for showers and bathrooms.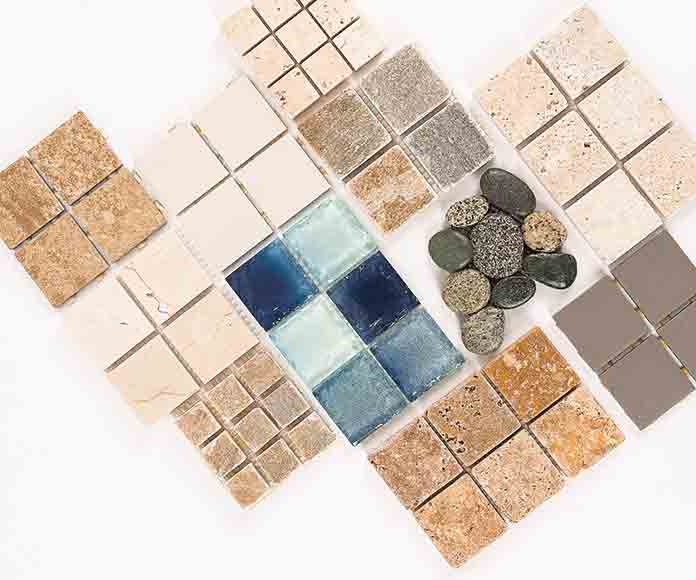 Though shower tiles are often overlooked, they have a tremendous impact on the design, feel and upkeep of your shower. When choosing tile for your shower, consider the different factors that come into play, depending on the material. Here are some of the most popular types of tile for showers and bathrooms, available from Selective Stone.
Glass Tile
If you're looking for tons of colors, glass tiles are a great option. With glass, you're able to create patterns and mosaics that other materials can't quite capture. But be careful, as glass can become extra slick when wet. Consider using these for shower walls; for floors, select a matte finish for added traction.
Travertine Tile
Naturally occurring patterns and colors make travertine and other natural stone a favorite among many homeowners. And while travertine is porous, a good finish and sealer will help to keep it from etching and prevent moisture from seeping in.
Porcelain Tile
Porcelain is great for showers and bathrooms, thanks to its ability to withstand water and moisture. Denser than ceramic, a similar material, porcelain holds up better to water, stains and overall traffic and is available in a variety of colors and sizes, allowing flexibility in design options.
Marble Tile
Marble has been used for centuries, in palaces and homes alike, to add a level of grandeur. With its unique veins and variations, marble ensures your shower is one of a kind. Just be sure to regularly seal and maintain your marble and grout, or etching and water seepage may occur.
Quartzite Tile
The iridescence of quartzite tiles makes for beautiful designs. It's highly durable — harder than granite or marble — but like other natural stone materials, it must be sealed and maintained to prevent residue buildup and water penetration.
River Rock
Typically seen on floors, river rock tiles can enhance the look and grip of your shower. It can also be applied to walls as accent tiles to help provide contrast to colors and other elements. Consider sliced pebbles, which have a flat top, if regular river rocks prove to be uncomfortable. Remember to use plenty of grout to keep your pebbles neat and tidy.