Timeless Stonework
Stay current in any era with these three styles.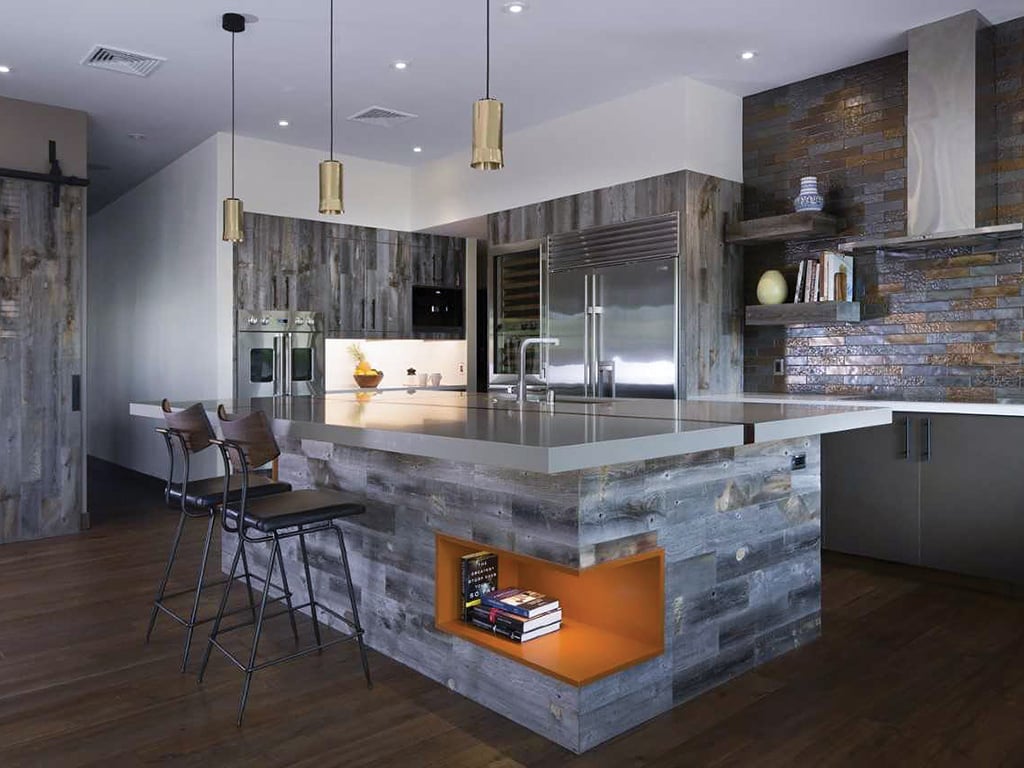 When adorning your home with classic stonework, be sure to select shapes, designs and materials that are timeless. To enhance your space, experts at Bella Pietra Design suggest exploring these perennial favorites: hexagon tiles, subways and marble.
"Hexagon tiles are a very classic shape that's been used in interior design for quite a long time," says Meagan Jensen of Bella Pietra Design.
The shape is a mainstay because it looks great even as aesthetic trends change and evolve, she says. "I feel that this shape will always be relevant. It can be found in classic ceramics or porcelain or natural stone for a more elegant look."
Subway tiling is another industry favorite. "Subways have been around for a very long time and are probably one of the most classic design materials." While traditional subways are 3 inches by 6 inches, they come in many different sizes and colors. "Larger format subways have become very popular, going up to 24 inches long," Jensen says.
In the past, ceramic subways were the only option, but "natural stone and glass are now becoming very popular options as well," Jensen says. And they come in different surfaces, too, such as matte and undulated textures.
Marble is another classic that can't be overlooked. While it's one of the oldest, most used design materials, it's also been revamped and modernized over time, Jensen says. "Now it can be three-dimensional and mixed with other materials to create endless possibilities."
For inspiration, she says to look to Europe, where marble has been used for centuries and becomes more beautiful with age.
Although these three classics are mostly used in kitchens and bathrooms, Jensen says they can actually be used anywhere. She tells of a previous client who, for a headboard, used a marble called Zephyr Nero with brass inlay.
For more information visit bellapietradesign.com.